Imran Khan confirmed as Pakistan's Prime Minister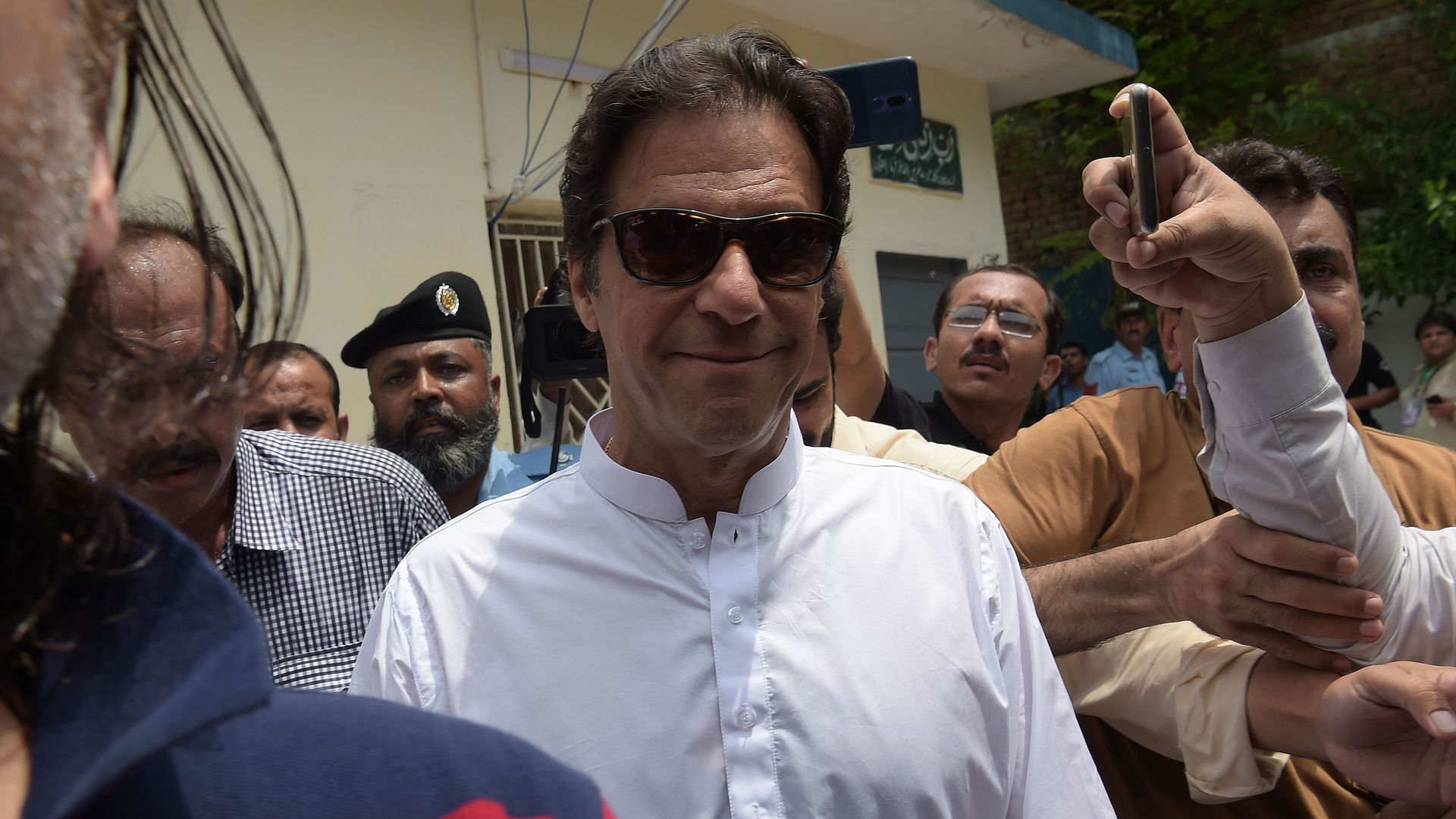 Pakistan's National Assembly confirmed former cricket star Imran Khan as the country's next prime minister on Friday, the BBC reports.
The details: Khan's party, Pakistan Movement for Justice (PTI), won a majority of the seats in July's election, the lead-up to which was marred by violence and allegations of military interference. There have been "regular protests" from opposition parties who claim the vote was rigged over the past month, the AP reports. Khan is expected to be sworn in on Saturday.
Go deeper