Exclusive: Rep. invites industry leaders to weigh ICO regulation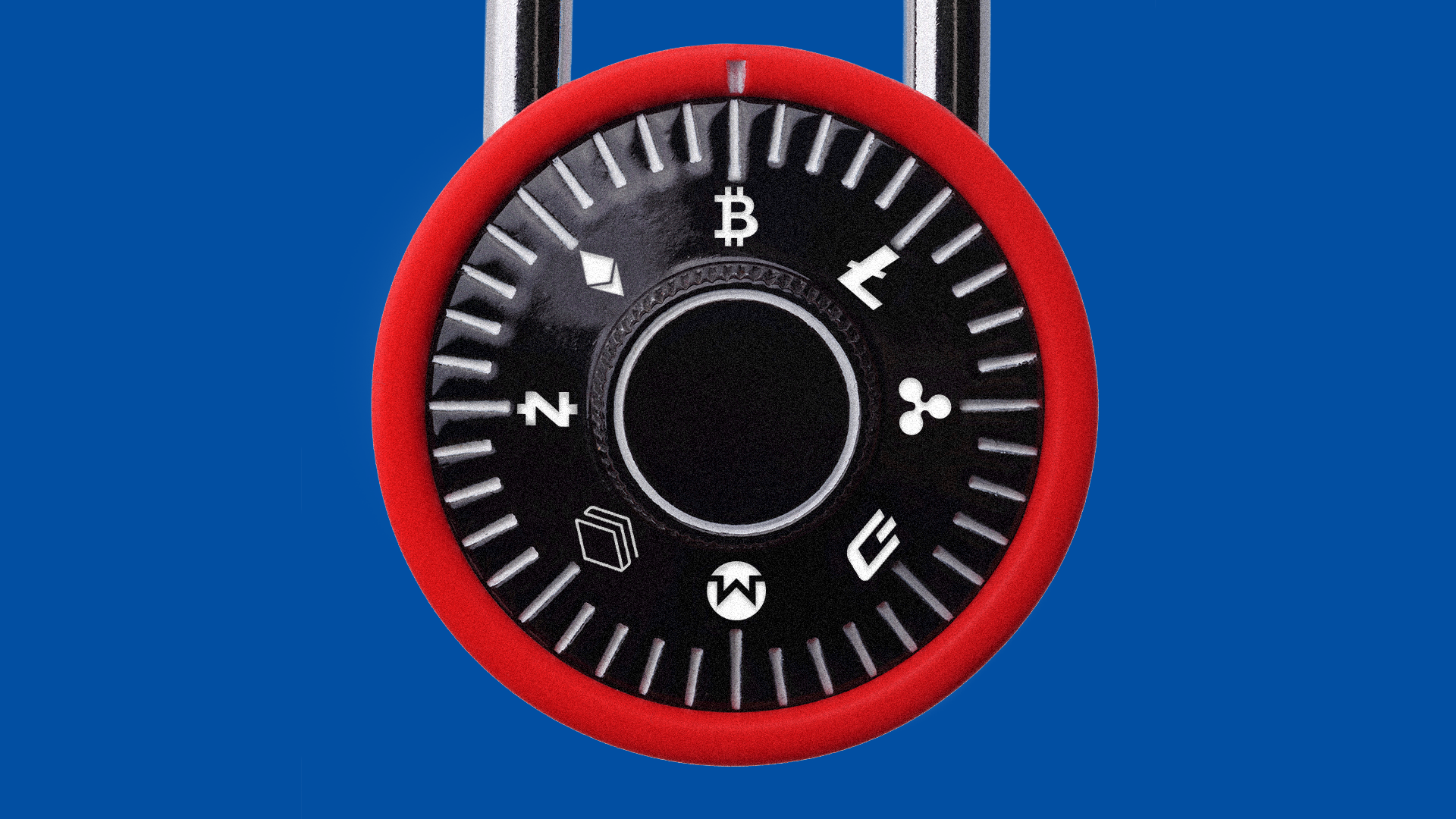 Rep. Warren Davidson (R-Ohio) is inviting 32 industry leaders, lobbyists, and nonprofits this week to attend a Sept. 25 forum on Capitol Hill to discuss what he calls "light-touch" regulation on initial coin offerings (ICOs), according to the invitation and list Axios has obtained.
Why it matters: The industry has been operating in a regulatory fog. While the Securities and Exchange Commission's chairman has stated that he has yet to see an ICO that doesn't qualify as a securities offering, the agency hasn't issued any guidance outside of an investigation memo about one case and a number of enforcement actions against fraudsters.
Rep. Davidson's office has invited a mix of players in the industry, including venture capital firms actively investing in digital tokens (Andreessen Horowitz, Union Square Ventures), token and traditional exchanges (Intercontinental Exchange, Kraken, Nasdaq, CME Group, Circle), non-profits (Coin Center), and other digital token and securities companies (Ripple, Harbor, CoinList).
Where things stand right now:
The main question is whether an initial coin offering qualifies as a securities offering. SEC chairman Jay Clayton has said that ICOs are attempting to benefit both from the liquidity and public marketing of a public offering and the lack of disclosure requirements of private fundraising.
The other side: In June, the director of the agency's corporation finance division, William Hinman, declared that ether is not a security. Ethereum's sale of its ether tokens in 2014 is widely regarded as the first ICO. Hinman explained in his speech that because Ethereum's underlying network has reached a level of wide decentralization, it currently doesn't function as a security.
Similarly, SEC commissioner Hester Peirce has said that she won't declare all tokens to be securities, because she believes digital tokens can change in status and qualify as a security at one point and transform into something else later.
Rep. Davidson's office has been having conversations with the SEC about his plans, according to an aide, though the agency and its chairman's positions on the forum and bill are unclear. The SEC did not immediately respond to a request for comment.
Congress had its first-ever hearing on ICOs in March.
What's next: Rep. Davidson is expected to introduce a bill this fall.
Go deeper