What we're reading: Kids at risk of lead poisoning on U.S. military bases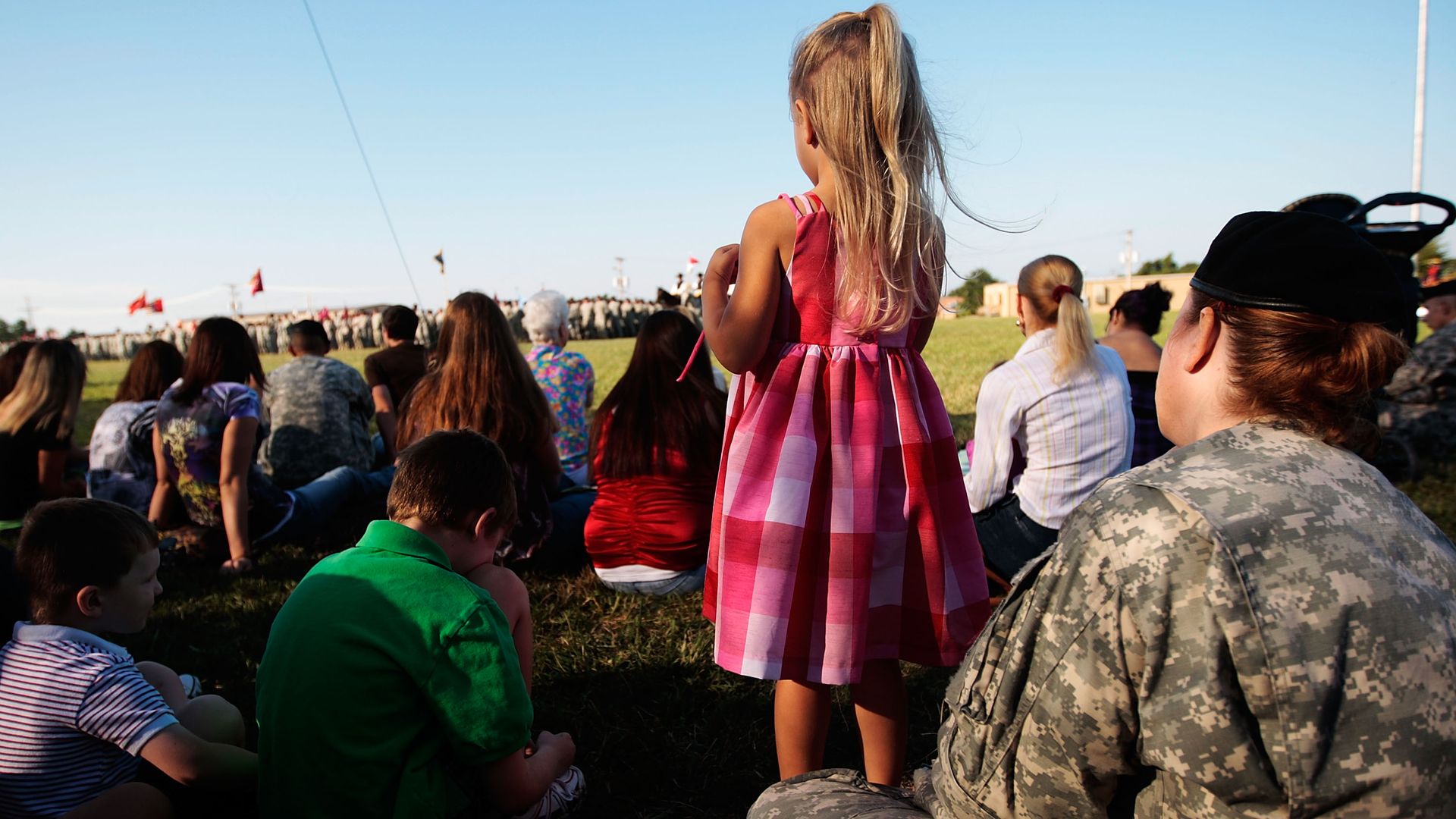 Military children are being harmed by lead poisoning in homes on bases around the U.S., a Reuters investigation found.
The big picture: Military housing serves approximately 30% of families, and the older homes on base can pose a threat by containing lead paint. A toxicity researcher at Simon Fraser University, Dr. Bruce Lanphear, told Reuters: "These are families making sacrifices by serving. It appears that lead poisoning is sometimes the cost of their loyalty to the military."
The details
In the 1990s, on-base military housing across the country — around 300,000 homes — "was decaying and starved of funding," Reuters reports.
In 1996, the military started privatizing its housing; "It was meant to rid bases of substandard accommodations and save taxpayers billions."
Twenty years later in 2016, a DoD Inspector General report revealed "poor maintenance and oversight left service families vulnerable to 'pervasive' health and safety hazards."
Reuters, choosing families from a private Facebook group of those concerned about unsafe military housing, tested for hazards at 11 homes at seven bases around the country.
Eight of the homes — in New York, Texas, Georgia, and Kentucky — "had blatant hazards in children's play areas." Paint at the homes "had 'very high' or 'extremely high' lead content."
By the numbers
The investigation found: 31 kids at Fort Benning in Georgia tested high for lead over a six-year span.
At least 77 children tested high levels at Kansas' Fort Riley, Texas' Fort Hood and Fort Bliss, and Louisiana's Fort Polk.
More than 1,050 kids had high lead levels according to blood tests at Brooke Army Medical Center in Texas between 2011 and 2016. The medical center receives blood tests from U.S. bases around the country.
75% of 90,000 homes across the country did not meet standards of safety, the Army acknowledged in a 2005 environmental study.
The Army said to Reuters in a statement: "We are committed to providing an safe and secure environment on all of our installations, and to providing the highest quality of care to our service members, their families, and all those entrusted to our care."
Go deeper