Reports: 30,000 ISIS fighters remain in Iraq and Syria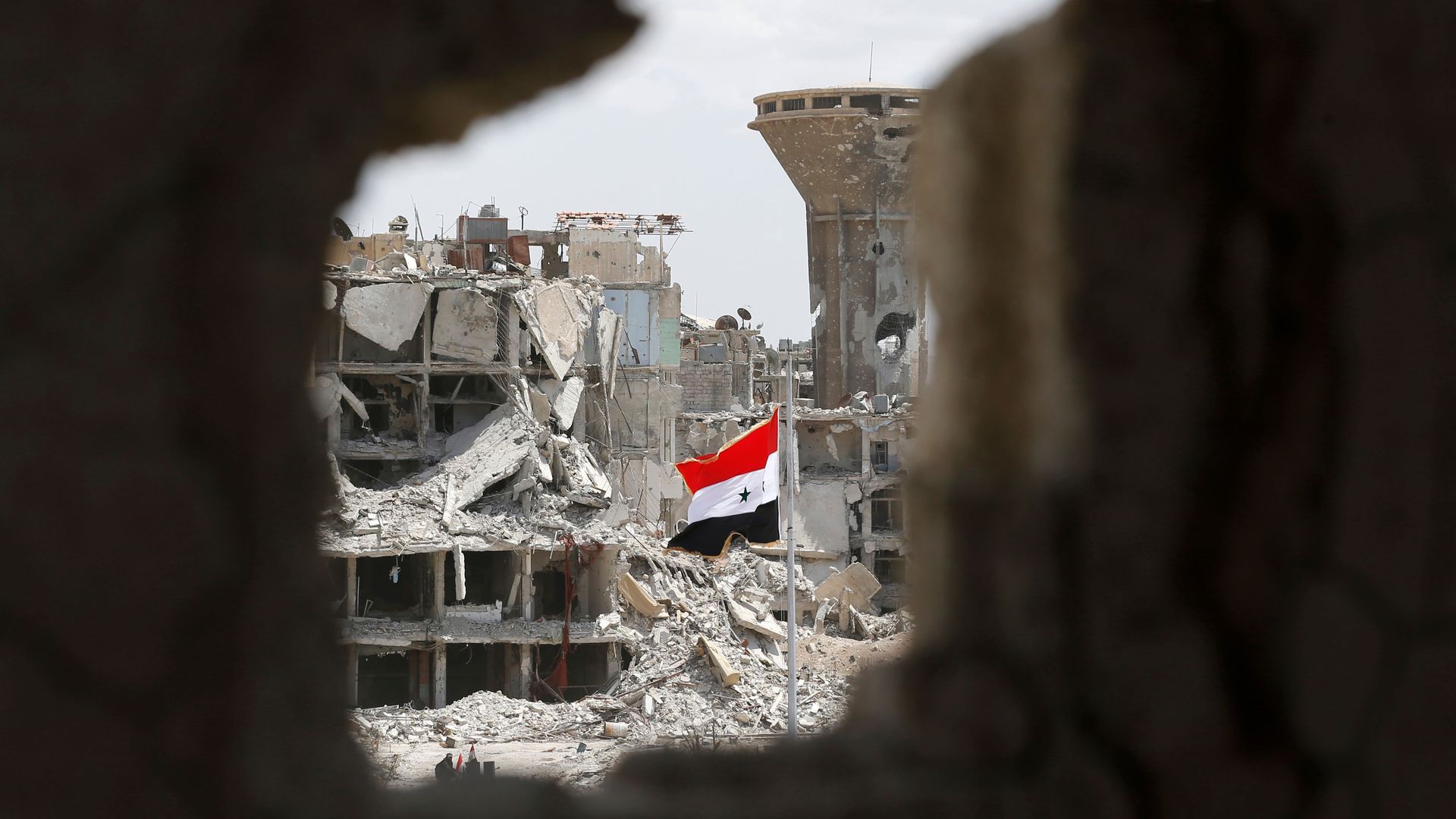 There are believed to be around 30,000 ISIS fighters across Iraq and Syria, according to two new reports from the Pentagon and the U.N., far higher than previous estimates.
Between the lines: Michael Dempsey, former acting director of national intelligence now at CFR, writes for Axios that ISIS is focused "on keeping a toehold in Iraq and Syria and embedding its supporters into local populations."
The details
The U.S. Lead Inspector General report cites a Pentagon estimate of "15,500 to 17,100 ISIS fighters" in Iraq, and around 14,000 in Syria.
There has been "an overall decrease in violence" in Iraq, per the report, but ISIS fighters are still present, acting in "small cells" and continuing to plant explosives, carry out kidnappings and "mount terrorist attacks."
One key note from the report: ISIS surged in Syria when Kurdish YPG forces re-focused their attention on Afrin.
The UN Security Council report estimates ISIS membership in Iraq and Syria "to be between 20,000 and 30,000 individuals, roughly distributed between the two countries."
"Despite the damage to bureaucratic structures of the so-called 'caliphate,' the collective discipline of ISIL is intact," the report states. "The general security and finance bureaus of ISIL are intact."
The U.N. report finds that travel by foreign fighters to join ISIS in Iraq and Syria "has essentially come to a halt," but the flow of fighters returning home is "slower than expected."
The bottom line
Peter Mandaville of the Brookings Institution tells Axios that while the numbers seem about right, the amount of ISIS fighters is not what matters most moving forward. What matters is "whether we are seeing progress in changing the conditions on the ground... that produced a conducive environment for ISIS to thrive. Unless and until we do this, significant ISIS resurgence remains a very real risk."
Go deeper: Thousands of women and children are returning from ISIS
Go deeper