DoorDash is now valued at $4 billion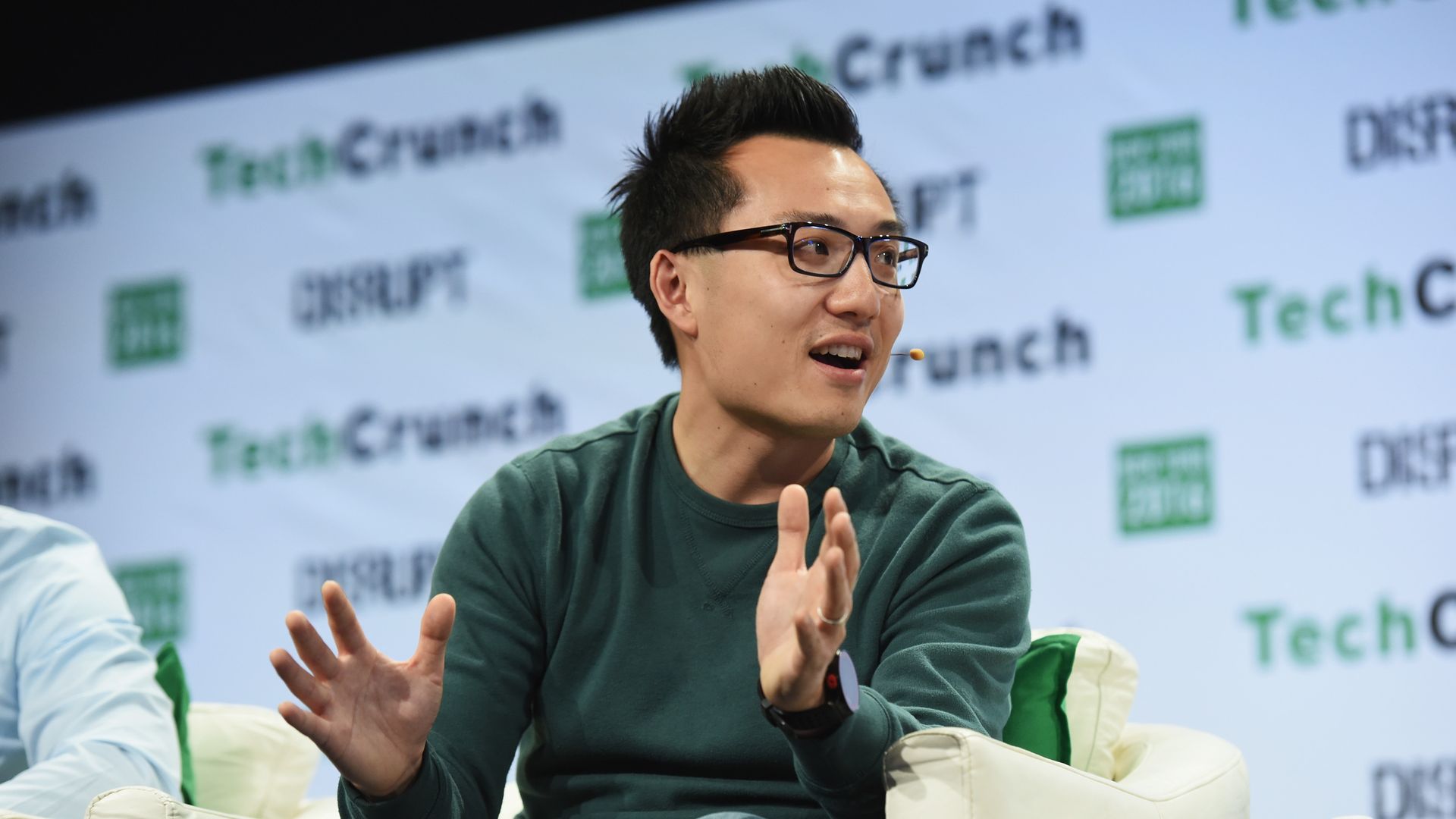 Food delivery startup DoorDash on Thursday said it has raised $250 million in new venture capital funding at a $4 billion post-money valuation.
Why it's a big deal: This comes just five months after the company raised $535 million at a $1.4 billion valuation, in a round led by SoftBank Vision Fund.
DoorDash co-founder and CEO Tony Xu said that the company wasn't actively seeking new investment, but took the inbound calls because the extra capital could help accelerate expansion.
He adds that DoorDash had already met or exceeded most of the metrics set during the Series D round in March, and that the increased valuation reflects 250% year-over-year growth in terms of delivery volume.
"We were only growing at 150% in January, for example, which means our growth rate is actually accelerating, which isn't what you typically see as a company gets bigger," Xu says.
The details: Coatue Management and DST Capital co-led the round, and were joined by some existing investors.
The San Francisco-based company previously raised around $720 million, from firms like SoftBank, Sequoia Capital, CRV, Wellcome Trust, Kleiner Perkins, Khosla Ventures and GIC.
All of the money was primary capital. DoorDash canceled a tender offer for employee and early investor shares that had been expected to occur after the March funding. Xu declined to explain why, or say if any other tender offers are forthcoming.
Go deeper