FCC chair: Action against pirate radio station isn't about Alex Jones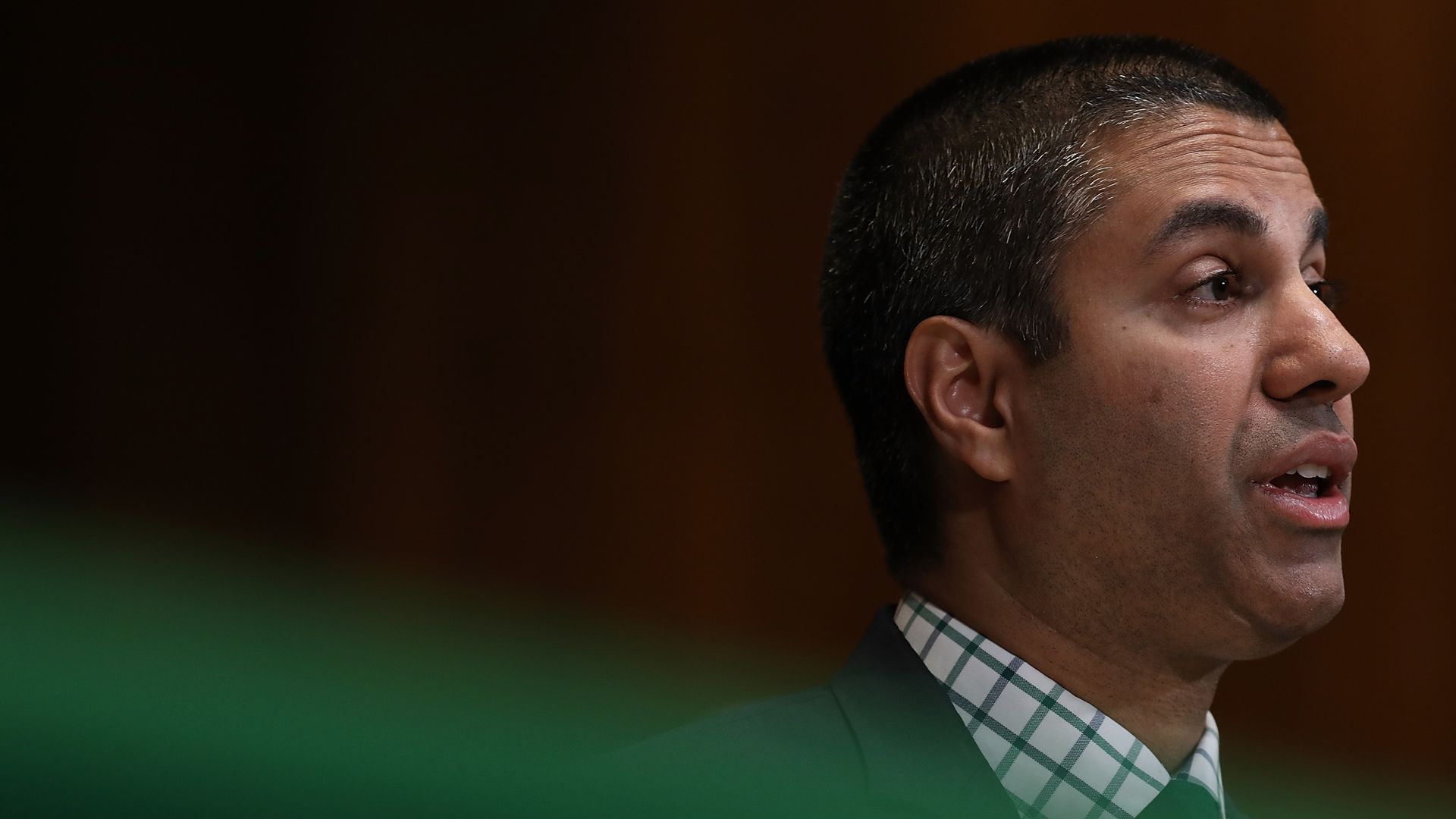 Federal Communications Commission Chairman Ajit Pai said Thursday that his agency took action against a Texas pirate radio station simply because it operated without a license — not because it airs the content of conspiracy theorist Alex Jones.
The big picture: Web platforms from Facebook to Twitter have faced calls recently to take down content from Jones and his website InfoWars. Some, like Facebook, have taken steps to ban him while others, like Twitter, have been more reticent to respond.
The details: "Last Friday, the United States government sued in a Texas federal district court to enforce a $15,000 enforcement order issued by the FCC's Enforcement Bureau in 2014 against a pirate radio station in Austin, Texas," said Pai.
That station — which goes by the name Liberty Radio — airs Jones' content, according to the Austin American-Statesman.
Its website says it has not been broadcasting over the airwaves since December of last year. The station's web stream is still active.
The case around the 2014 enforcement order is now being handled by the Department of Justice, per the American-Statesman.
What they're saying: "Some have criticized the FCC for removing Mr. Jones from the airwaves in Austin, allegedly because of the content of his program. Many others have praised us for allegedly taking that same action," said Pai. "It is important to make clear that our pirate radio enforcement efforts, including this one, have nothing to do with the content pirate radio stations air."
Go deeper