Journalist Austin Tice thought to be alive six years after kidnapping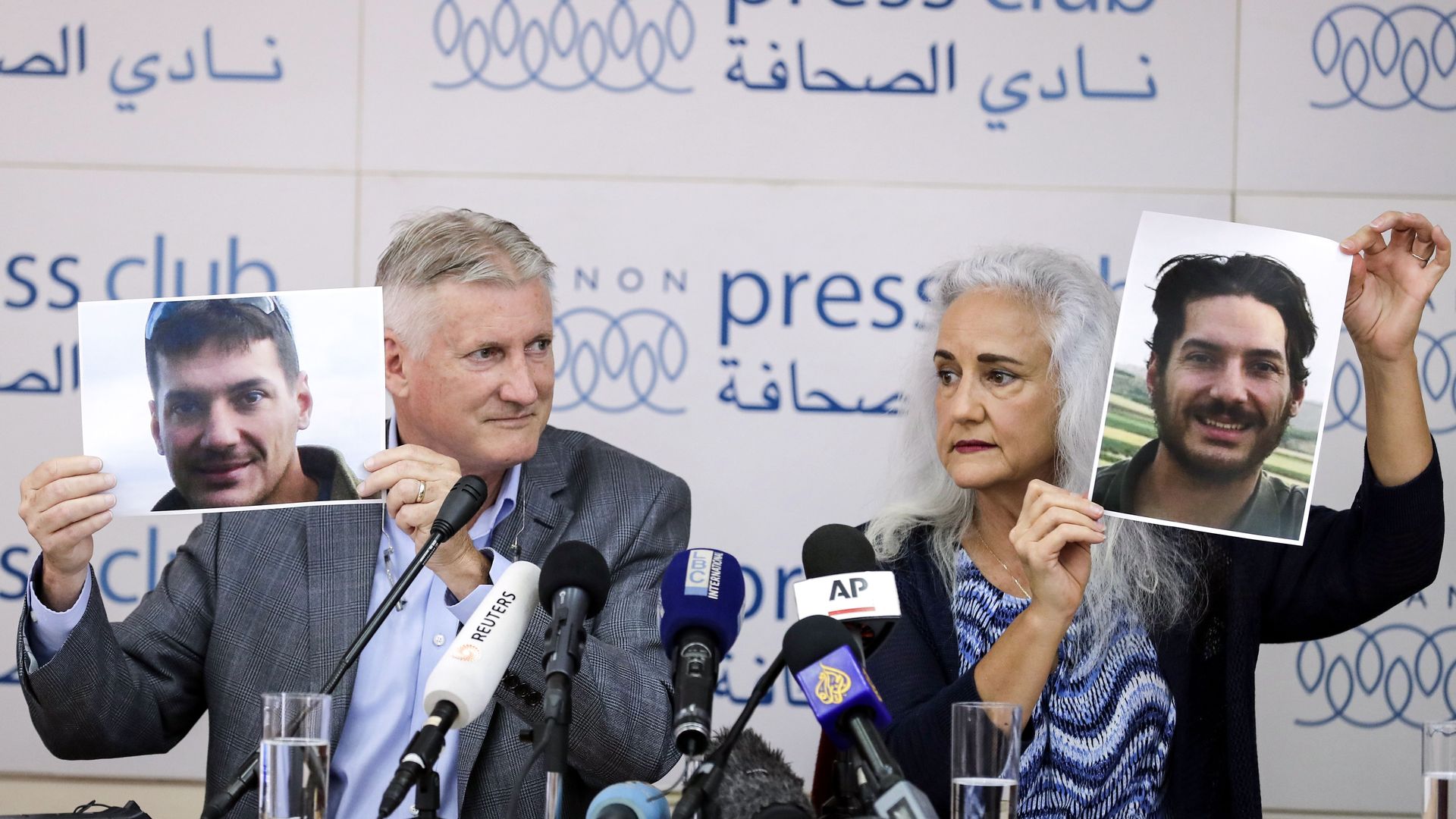 The U.S. government believes Austin Tice, the freelance journalist and Marine Corps veteran from Texas who was kidnapped in Syria six years ago Tuesday, is still alive.
The big picture: Little is known about Tice's whereabouts or who his captors are. State Department spokeswoman Heather Nauert said Tuesday that the department is "actively working" to bring him home. Tice, whose work was published by the Washington Post and McClatchy, was detained three days after his 31st birthday, near Damascus.
The details: Tice, a Georgetown University graduate, left for Syria in 2012 to work as a freelance journalist and "to tell the story of the ongoing conflict there, and its impact on the ordinary people of Syria," according to his family's website.
Go deeper: Tice received honorary membership into the National Press Club Tuesday evening during a ceremony at which his parents Debra and Marc Tice spoke. They released a video, "Now is the Time to Free Austin Tice," highlighting the world events that have happened since he was kidnapped.
Go deeper