The corporate renewables surge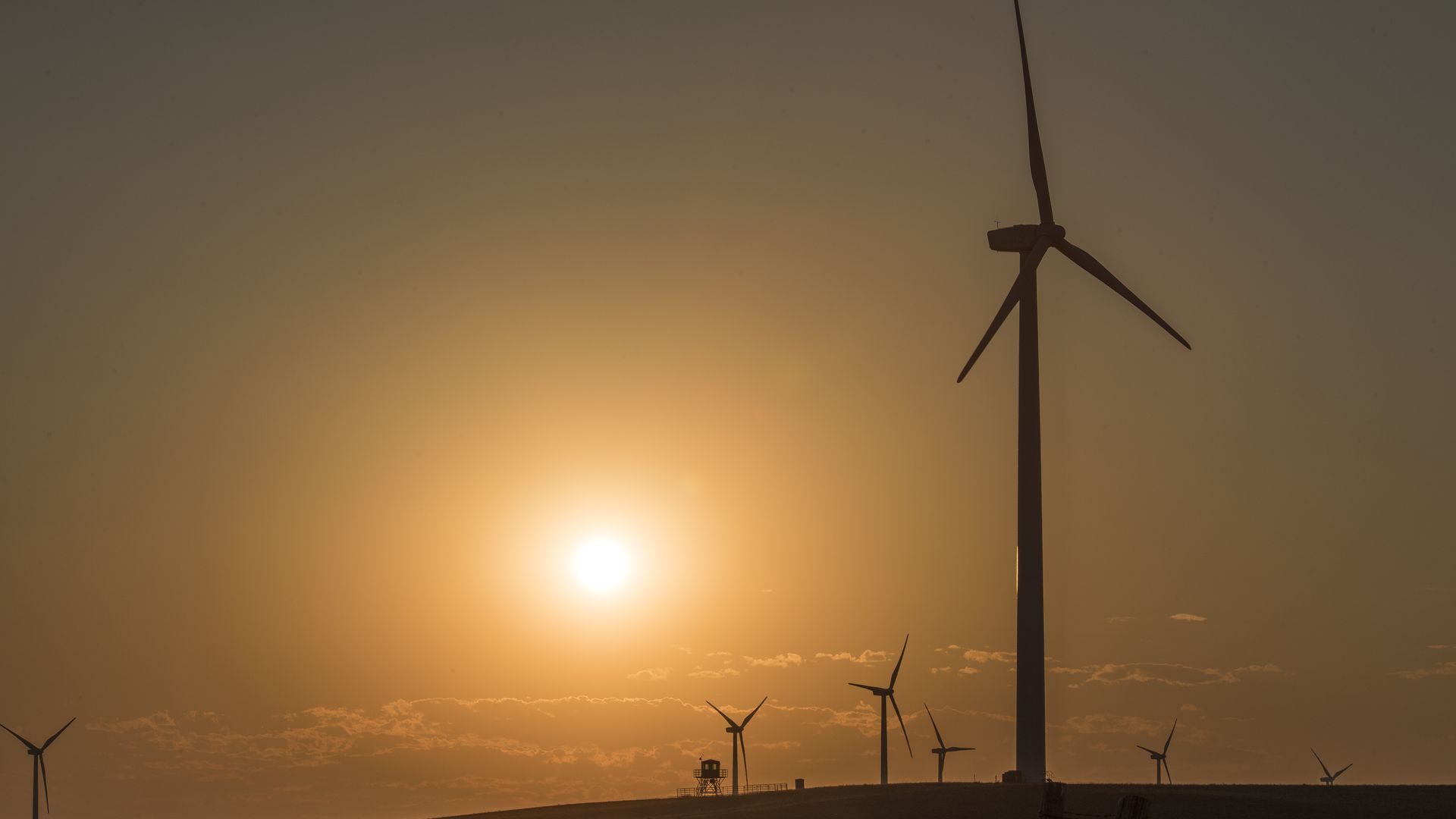 Two recent analyses arrive at the same conclusion: U.S. corporate deals to directly purchase renewable power will shatter previous records this year as companies including Facebook and Apple expand their contracting.
Why it matters: Separate data from the nonprofit Rocky Mountain Institute (RMI) and the consultancy Bloomberg New Energy Finance (BNEF) signal how power purchase agreements are emerging as an important driver of wind and solar expansion, even as the White House abandons U.S. climate goals.
Between the lines: Two big forces are driving the increases in direct procurement — corporate environmental pledges and falling renewables costs.
By the numbers:
RMI's Business Renewables Center, which helps companies navigate deals, said new corporate procurement so far this year totals 3.86 GW, already outstripping the prior record of 3.12 GW for 2015.
BNEF, which uses slightly different methodology, shared data with Axios showing nearly 4.2 GW of U.S. procurement so far this year. (It's part of a wider BNEF analysis noting worldwide corporate purchasing has already set a new record this year.)
Both groups say that Facebook has been the biggest player this year, citing their mid-July announcement of a deal with Pacific Power to build 437 MW worth of solar projects to supply an Oregon data center.
What they're saying:
"This trend is somewhat inoculated from federal policy. There's no specific federal policy that incentivizes corporates to pursue large-scale renewable energy transactions per se, and companies are largely pursuing these transactions due to their commitments to corporate social responsibility."
— Kevin Haley, manager, Business Renewables Center
BNEF's analysis similarly notes that many corporate sustainability plans to cut or offset carbon emissions create incentives for supporting renewables projects.
"Activity would not approach current levels if there were no opportunity for long-term savings," BNEF adds.
To be sure: In the wider climate context, federal policy matters a lot.
This recent Rhodium Group report shows how White House plans to scuttle or weaken several Obama-era rules will knock the U.S. even further off the trajectory to meet the U.S. commitment under the Paris agreement to cut greenhouse gas emissions by 26%–28% by 2025.
Go deeper