Alphabet invests $375 million in Oscar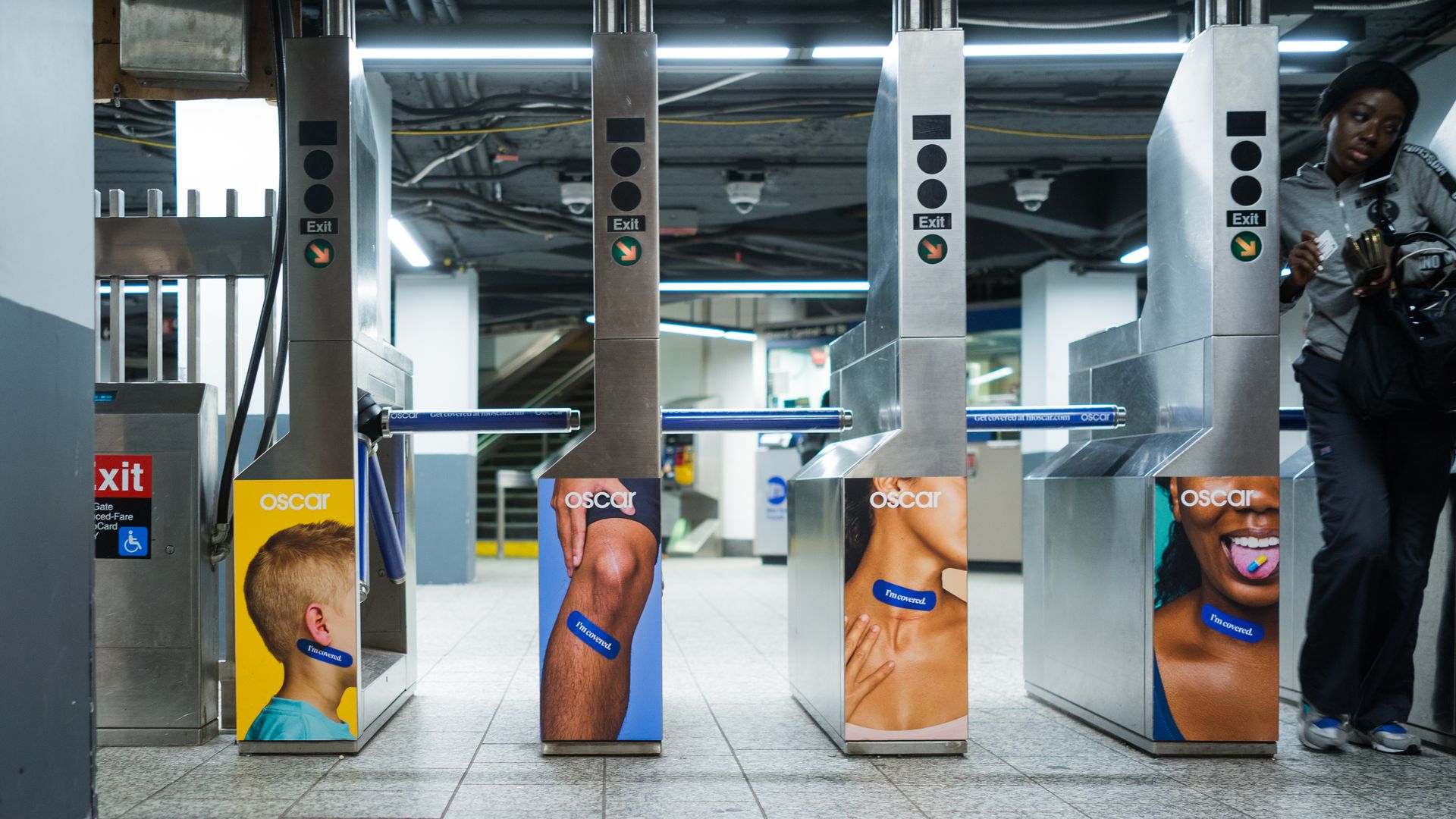 Google's parent company, Alphabet, is investing $375 million in health insurance startup Oscar just months after Oscar raised a separate $165 million cash injection. The new round leaves Oscar at a rough $3 billion valuation, per Wired.
The big picture: Oscar will use the money on technology and to expand into Medicare Advantage, which the company previewed with a job posting last year. But entering a new line of health insurance likely means losses will continue for the foreseeable future.
By the numbers: Oscar sells health plans in the Affordable Care Act marketplaces (for people who don't get insurance through a job) and for small employers. So far, the company has lost a lot of money:
Net losses of $127 million in 2017 and $205 million in 2016.
Revenue of $229 million in 2017 and $426 million in 2016.
Yes, but: Oscar is also relatively young and expects to lose money in the early years. However, due to state capital requirements, health insurers have to have enough cash on hand to cover expected medical claims, so Oscar can't continue to bleed money.
The intrigue: Oscar entering Medicare Advantage in 2020. It's the profitable, growing, privatized version of traditional Medicare. It also has closed, narrow networks of hospitals and doctors instead of traditional Medicare's open network.
But it'd take a while for Oscar to make any money here, according to actuarial experts. Oscar has to build the infrastructure needed to get Medicare Advantage star bonuses, and risk adjustment in Medicare Advantage is a completely separate beast from the ACA's risk adjustment.
Go deeper