Elon Musk names advisers for Tesla's take-private plan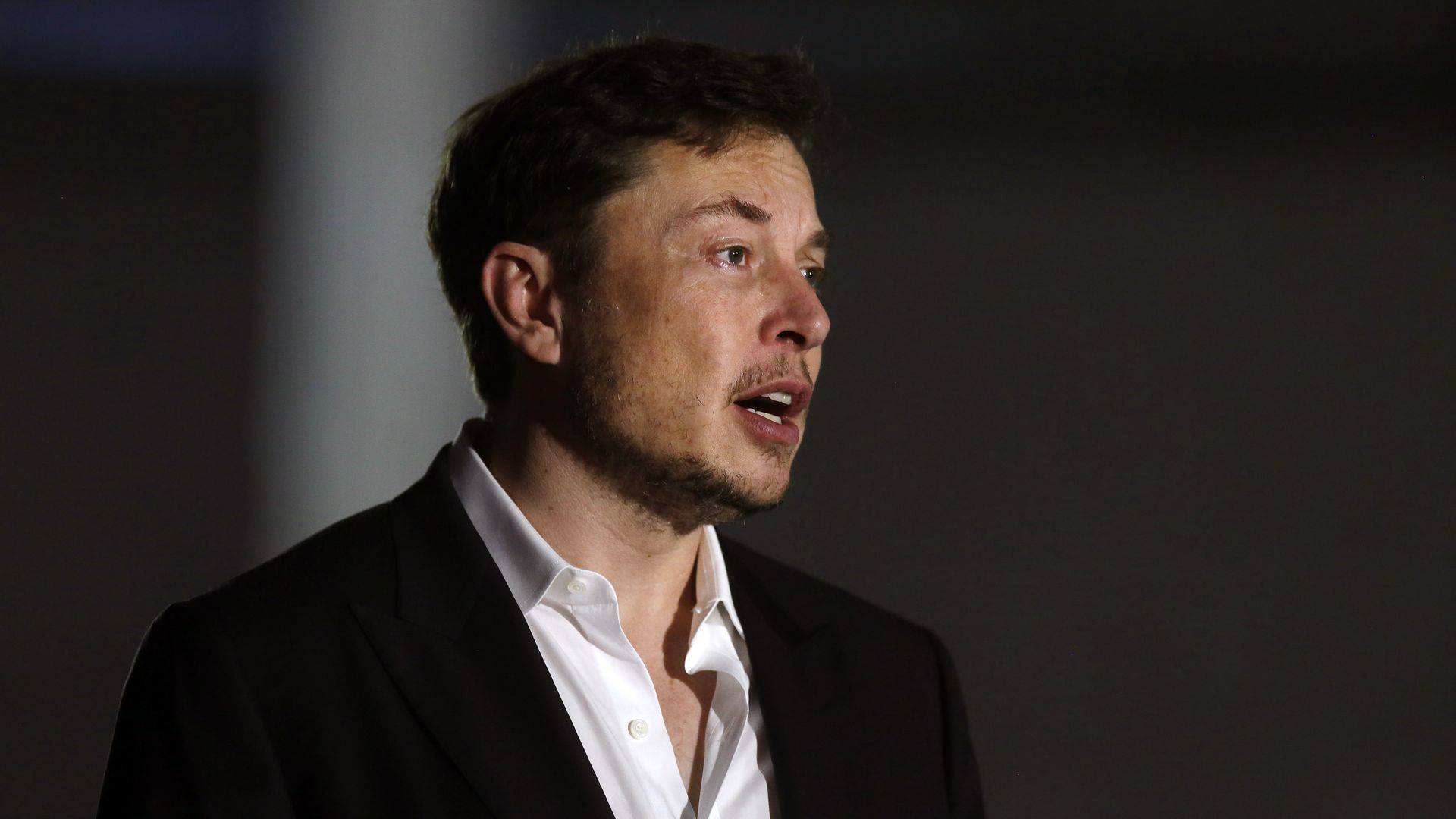 Tesla CEO Elon Musk disclosed the law firms and financial advisers, including Goldman Sachs, that will work with him on his newly-announced plan to take his electric automaker Tesla private.
Why it matters: Naming the team enables Musk to claim a tangible step in what remains a vague and uncertain proposal to buy out Tesla at $420-per-share.
It could also help undermine the suspicion that he had invented the existence of financiers.
The intrigue: Reuters, citing a source familiar with the matter, reports that Silver Lake — a technology investment firm — is working with Musk for free and hasn't been hired in an "official capacity."
A Tesla spokesman tells Bloomberg that Musk's tweet refers to his own advisers and attorneys.
The Monday night Twitter announcement follows Musk's blog post earlier in the day confirming discussions with Saudi Arabia's sovereign wealth fund, which recently acquired a nearly five percent stake in the company, about financing the deal.
However, the post describing the Saudi interest and discussions last week did little to show that Musk has "secured funding" for the transaction, which he claimed last week.
Editor's note: This story has been edited include Tesla's assertion that the firms are working with Musk personally.
Go deeper