Watchdog flags Wilbur Ross stock holdings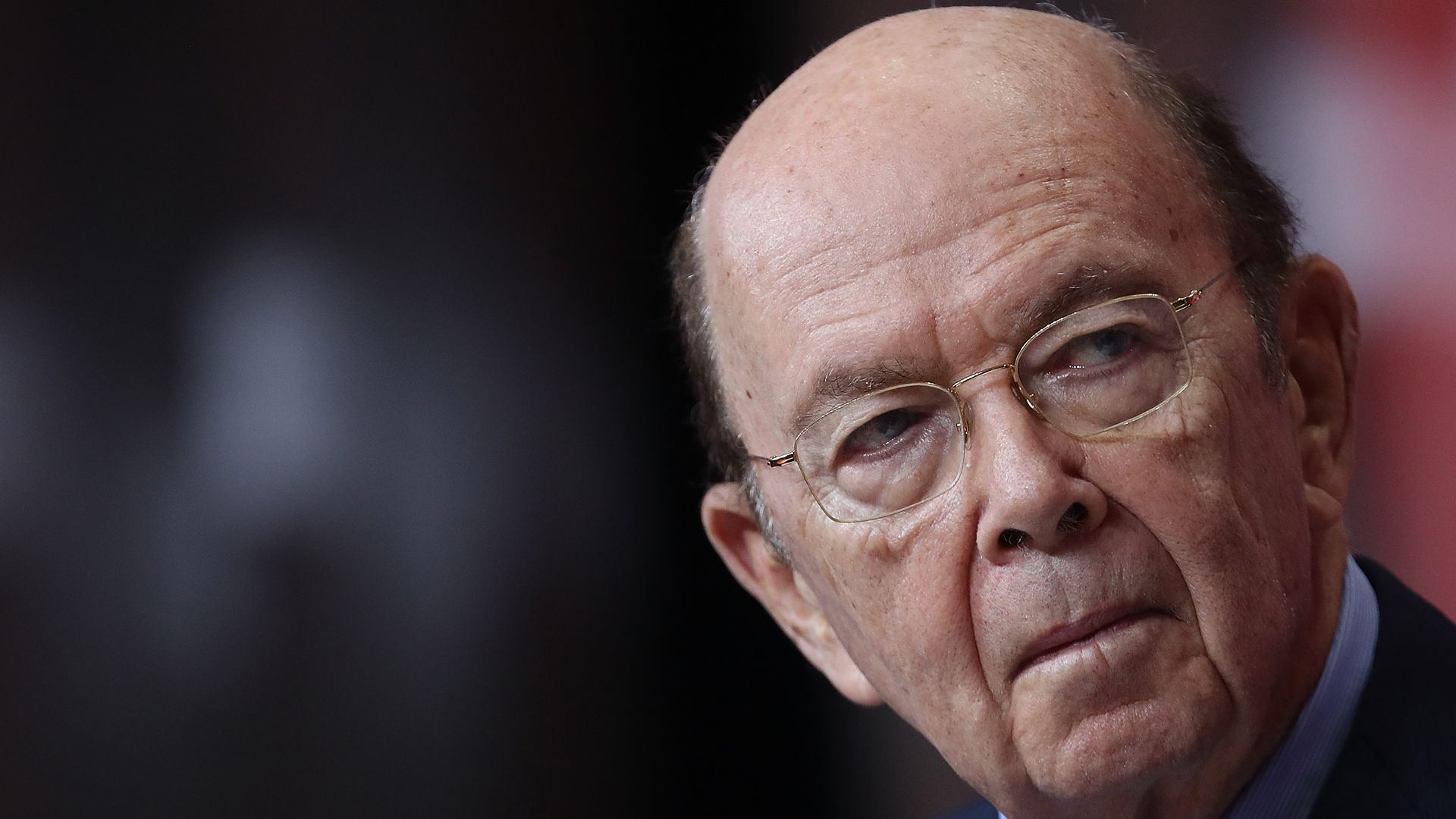 A campaign finance watchdog filed a complaint Monday alleging Commerce Secretary Wilbur Ross could have violated the law by holding stock in companies that may have been affected by Trump administration directives.
Why it matters: Add this to the list of questions Ross has faced over his assets — a month ago the U.S. Office of Government Ethics warned him his "actions, including... continued ownership of assets required to be divested in [his] Ethics Agreement and... opening of short sale positions, could have placed [him] in a position to run afoul of the primary criminal conflict of interest law."
The big picture: Former HHS Secretary Tom Price and former EPA Administrator Scott Pruitt departed the administration after facing months of questions over similar legal and financial issues.
Details:
Ross may have violated three laws by delivering false statements and omissions about his holdings in congressional testimony and financial disclosures, the Campaign Legal Center alleges, per CNBC's Dan Mangan.
The stock holdings in question: Invesco, which has acquired a "major" interest in Chinese steel, per the complaint, Greenbrier, "a steel-dependent rail car manufacturer," as well as Air Lease, and Sun Bancorp.
The complaint seeks the department's Office of the Inspector General to open an investigation.
"Secretary Ross has not violated any conflict of interest law or regulation," Ross' lawyer said, per Mangan.
The Office of Government Ethics previously found they had no evidence to contradict Ross' claims about his holdings — that his failure to sell his stock holdings was "inadvertent."
Go deeper