Exclusive: Ari Emanuel's Endeavor backs data firm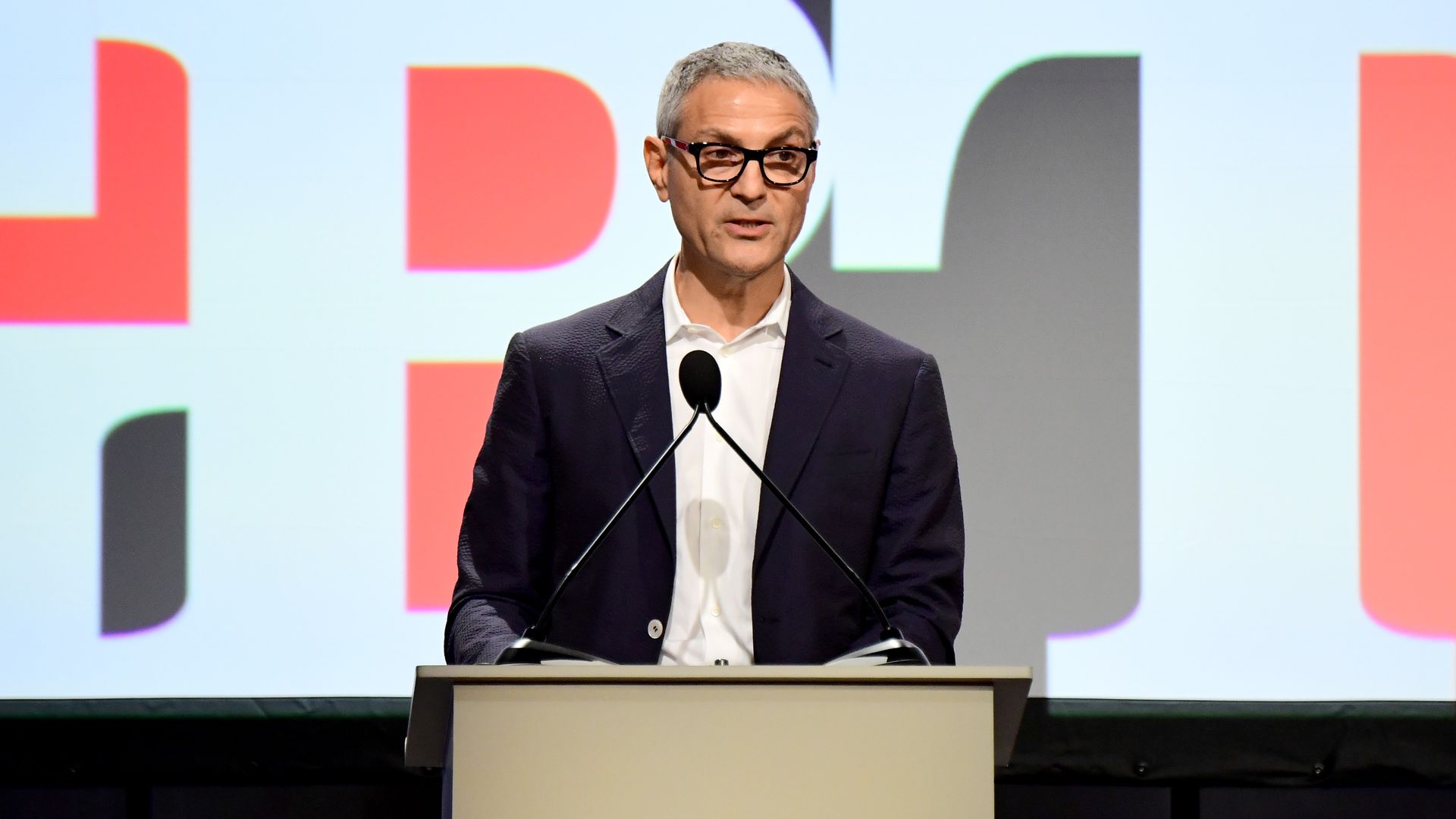 Data firm Applecart said Monday that it had raised $6 million from investors led by Hollywood powerhouse Ari Emanuel.
The big picture: The interest in Applecart, which mashes up online and offline data, shows that data techniques it developed for political clients are just as in demand for consumer marketing.
The details:
The firm raised the $6 million at an undisclosed valuation.
In addition to Emanuel's Endeavor, investors include Palantir co-founder Joe Lonsdale, Aspect Ventures, former Yelp SVP Michael Stoppelman and Infinite Computer Solutions founder Sanjay Govil.
As part of the deal Applecart will work with Emanuel's Endeavor, which owns brands like Ultimate Fighting Championship and Professional Bull Riders, to leverage "its technology to help power data-driven marketing efforts on behalf of Endeavor brands and properties." (Ari Emanuel is also the brother of Chicago Mayor Rahm Emanuel.)
While Applecart is seen as a right-leaning firm, it has also worked for Democrats it feels align with its views on policy. "We don't really care what someone's party label is," said Co-CEO Sacha Samotin.
The company says its edge lies in mapping the connections between people, and using that information to better target them with advertising messages.
"One is you build a better machine to plug and chug the data that you already have. The other is you bring better data to the table that better explains all of the variation that we see in human behavior," said Samotin. "We are building a better machine, for sure, but our core value-add is on the second piece."
Samotin gave the example of a fraternity or sorority directory, which the firm can buy from a site like eBay and then analyze. "Someone who is in the fraternity at your school in the same year you were would be considered a generally stronger relationship than someone who graduated three years ahead of you," he said, noting that connection would be even stronger if two people were connected by another institution, as well.
The backdrop: Targeted advertising is under new scrutiny following the Cambridge Analytica scandal that ensnared Facebook.
The firm says it works only with publicly available data or sources where the data was gathered willingly. Samotin noted that "mashing up data from tons of different sources with integrity" can be a complex and difficult problem.
Go deeper