Between the lines: Omarosa's secret tapes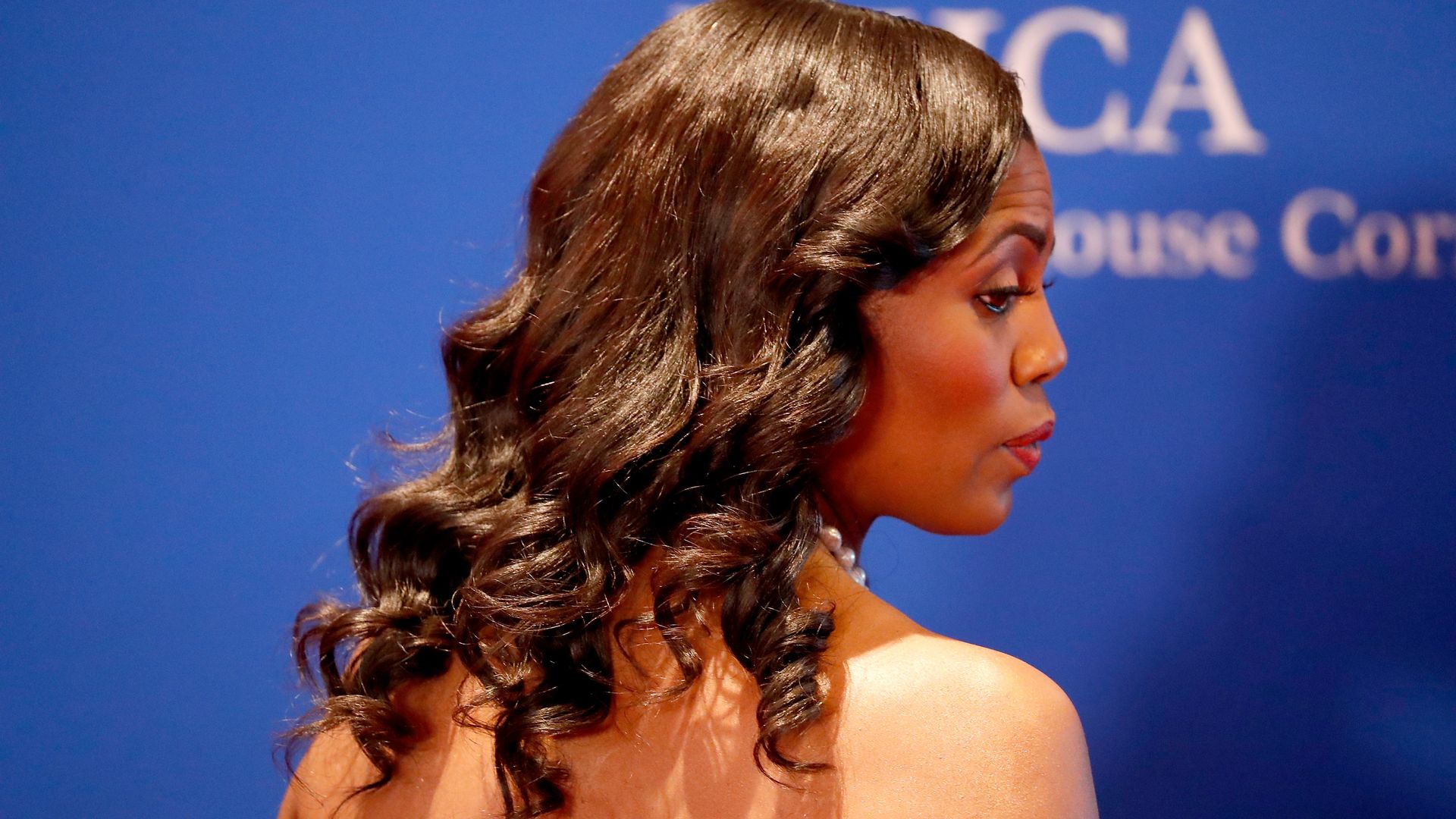 A scene that caught the attention of West Wing officials and national security lawyers today: Omarosa let NBC's "Meet the Press" host Chuck Todd play tapes of White House chief of staff John Kelly, whom she secretly recorded while he was firing her.
Why this matters: It's extraordinary enough to secretly record a White House colleague and then play the tape on television. But it's even more stunning that the conversation happened in the Situation Room — the most secure area in the West Wing, reserved for the most sensitive conversations, many of them dealing with highly classified intelligence.
Behind the scenes: I spoke to several Trump officials who've spent time in the SitRoom. They say Kelly and the White House lawyers — especially Uttam Dhillon, who was recently appointed to head the Drug Enforcement Administration — used the SitRoom to talk with staff they were accusing of serious breaches, including problems with their clearances.
You have to lie and intentionally subvert the rules to get a recording device into the SitRoom, which is actually a group of several secure meeting rooms.
When White House officials enter the secure area — after getting buzzed in while a security officer watches through a keyhole camera — they immediately enter a lobby with a wall of lockers. They are required to put their phones and any other electronic devices, like Apple watches, in the lockers. They hold onto the locker key while they take their meeting in one of the conference rooms.
In the recording Omarosa played on "Meet the Press," Kelly refuses to elaborate on the "pretty serious integrity violations" he tells her she committed.
The bottom line: Omarosa says Kelly threatened her and she made her secret recording to protect herself. And to be clear: the conversation was not classified, meaning she may not have broken federal law. But national security lawyers I've spoken to say it's nonetheless disturbing.
Josh Geltzer, who was a senior director for counterterrorism in Obama's NSC, told me: "Bringing a recording device into a secure facility like the SitRoom is wildly in violation of protocol. Devices like that represent vulnerabilities that hostile actors can exploit to hear sensitive conversations — that's why they're kept out so strictly in the first place."
Go deeper