Keith Ellison denies domestic abuse allegations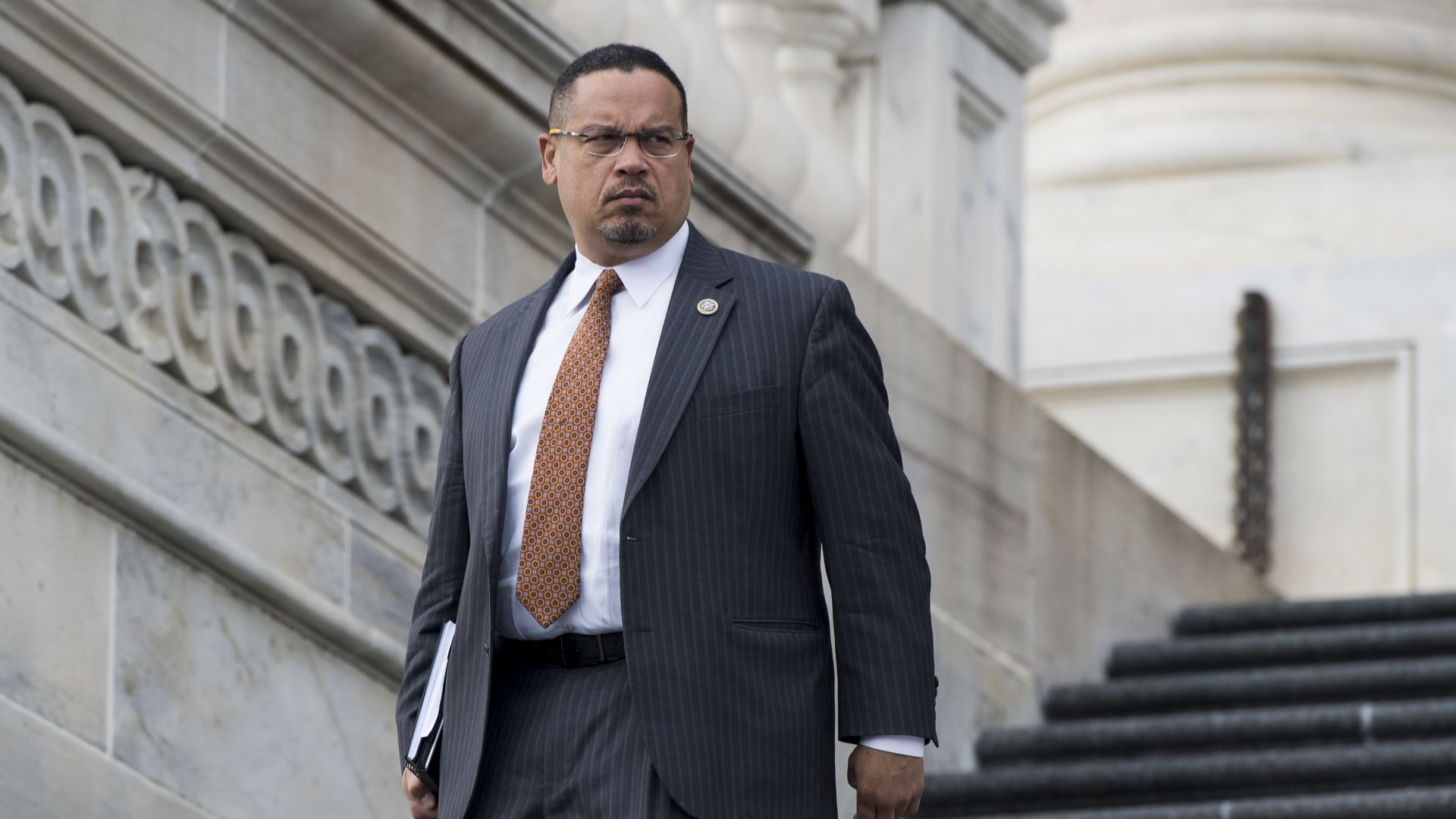 Rep. Keith Ellison (D-Minn.), who serves as the DNC's deputy chairman and is running to become Minnesota's attorney general, denied accusations that he was caught on video physically assaulting his ex-girlfriend, Karen Monahan, while the two were in a relationship.
"Karen and I were in a long-term relationship which ended in 2016, and I still care deeply for her well-being. This video does not exist because I never behaved in this way, and any characterization otherwise is false."
The backdrop: The accusations against Ellison went viral after Monahan's son posted on Facebook on Saturday, claiming that his mother is in possession of a video that shows Ellison physically assaulting her along with "100 text and twitters messages." MPR News reviewed text messages provided by Monahan, saying "the tenor of the conversation at times was friendly...and at other times more combative over the terms of their break-up," though they were not given access to the alleged video.
Go deeper