Nike hit with lawsuits over equal pay, harassment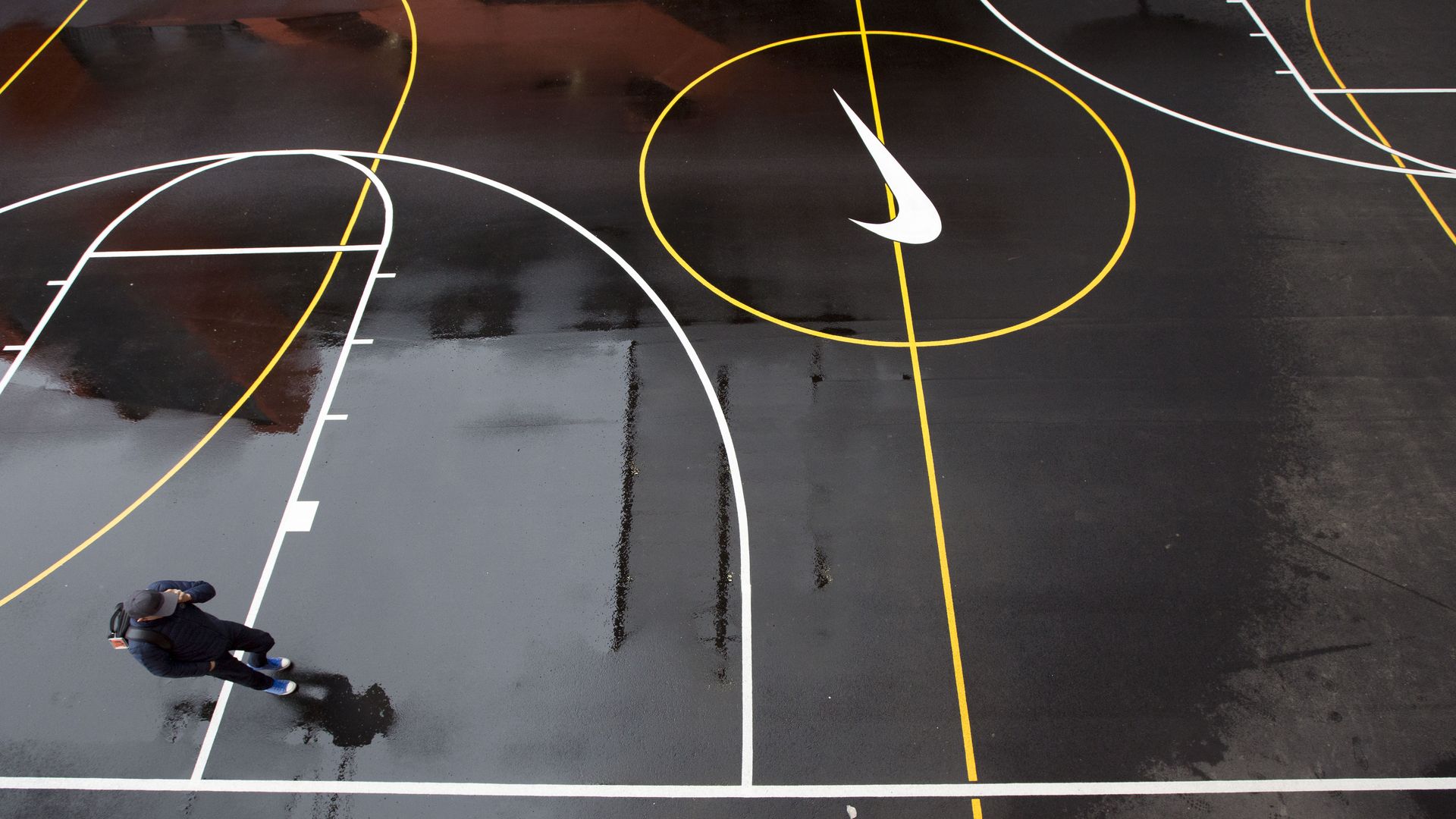 Nike is being sued by four women for violating equal pay laws and maintaining a work environment "that allowed sexual harassment," CBS News reports.
Why it matters: Nike has been bogged down with complaints about workplace behavior. Per CBS, 11 executives have left the company, including the brand president and vice president.
One of the women, Sara Johnston, alleges that when she complained in 2016 about her male co-worker making sexual advances and retaliating when she rejected him, she was told "that Nike has a culture that revolves around alcohol...Ms. Johnson should let the incidents go."
Another woman, Kelly Cahill, said that while she was a brand marketing director for the website, she "was paid $20,000 a year less in 2017 than a male co-worker" doing a similar job.
"I think Nike wants to say that 'Just a couple people were responsible for the problem and we've gotten rid of them.' But we know that's certainly not the case."
— Attorney representing the women, Laura Salerno Owens
Go deeper