Death toll from Indonesian earthquake nears 400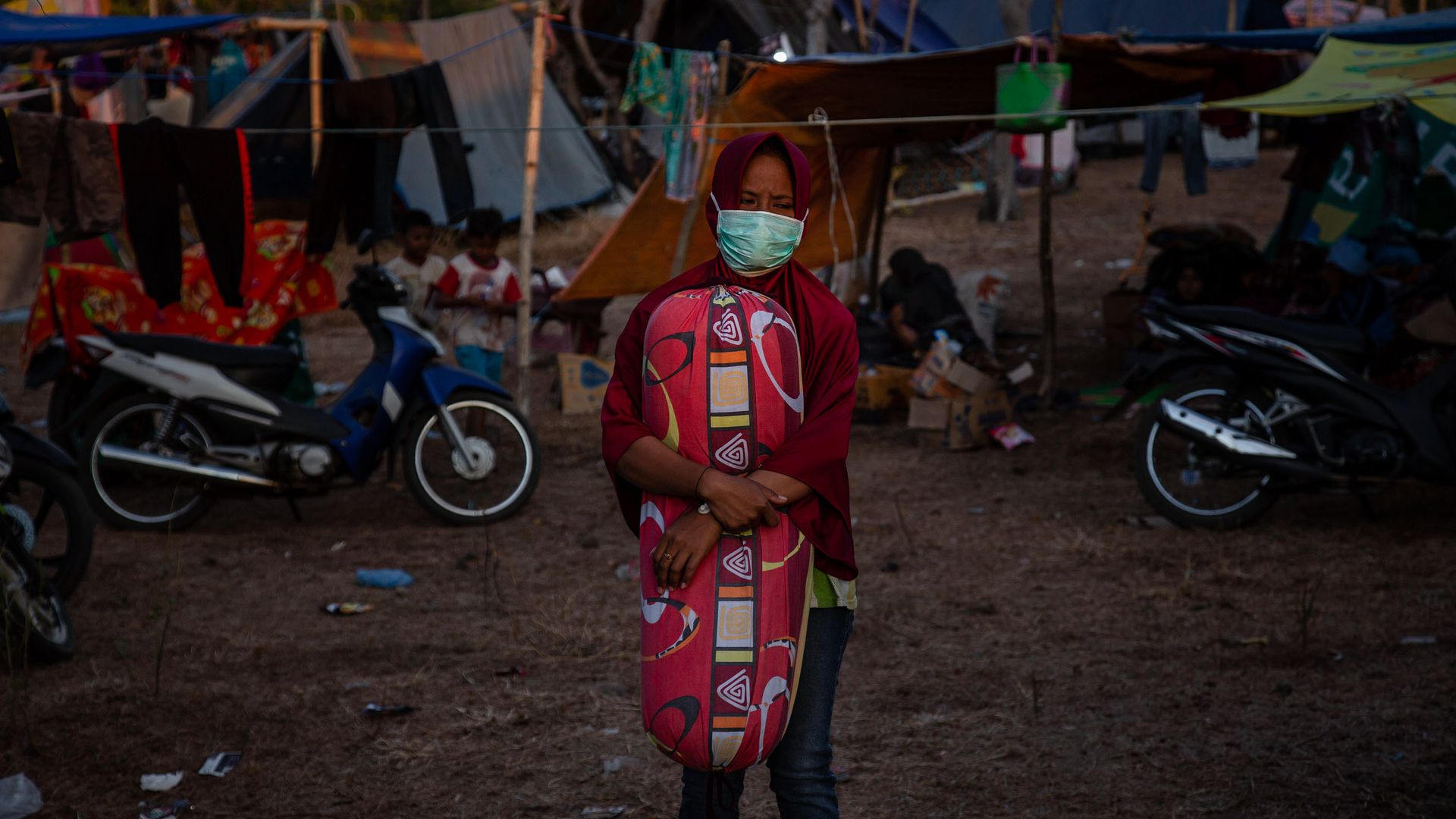 The National Disaster Mitigation Agency updated the death toll from an earthquake that hit the Indonesian island of Lombok last week to 387 on Saturday, the Associated Press reports.
The details: Scientists reported that the earthquake "lifted the island...by as much as 25 centimeters," or nearly 10 inches, the AP reports. The earthquake resulted in almost 10% of the island's population (around 390,000 people) being displaced or homeless, after it destroyed around 68,000 homes. The death toll is expected to increase as more deaths are recorded and possible victims are discovered in landslides or collapsed buildings.
The island is "prone to earthquakes," the AP reports, because of its location on fault lines in the Pacific Basin.
The official emergency period has been extended to August 25 by the governor of the West Nusa Tenggara province, as there are still "three districts in the north of Lombok" which haven't received assistance yet.
Go deeper