Businesses considering pulling service from "Unite the Right" participants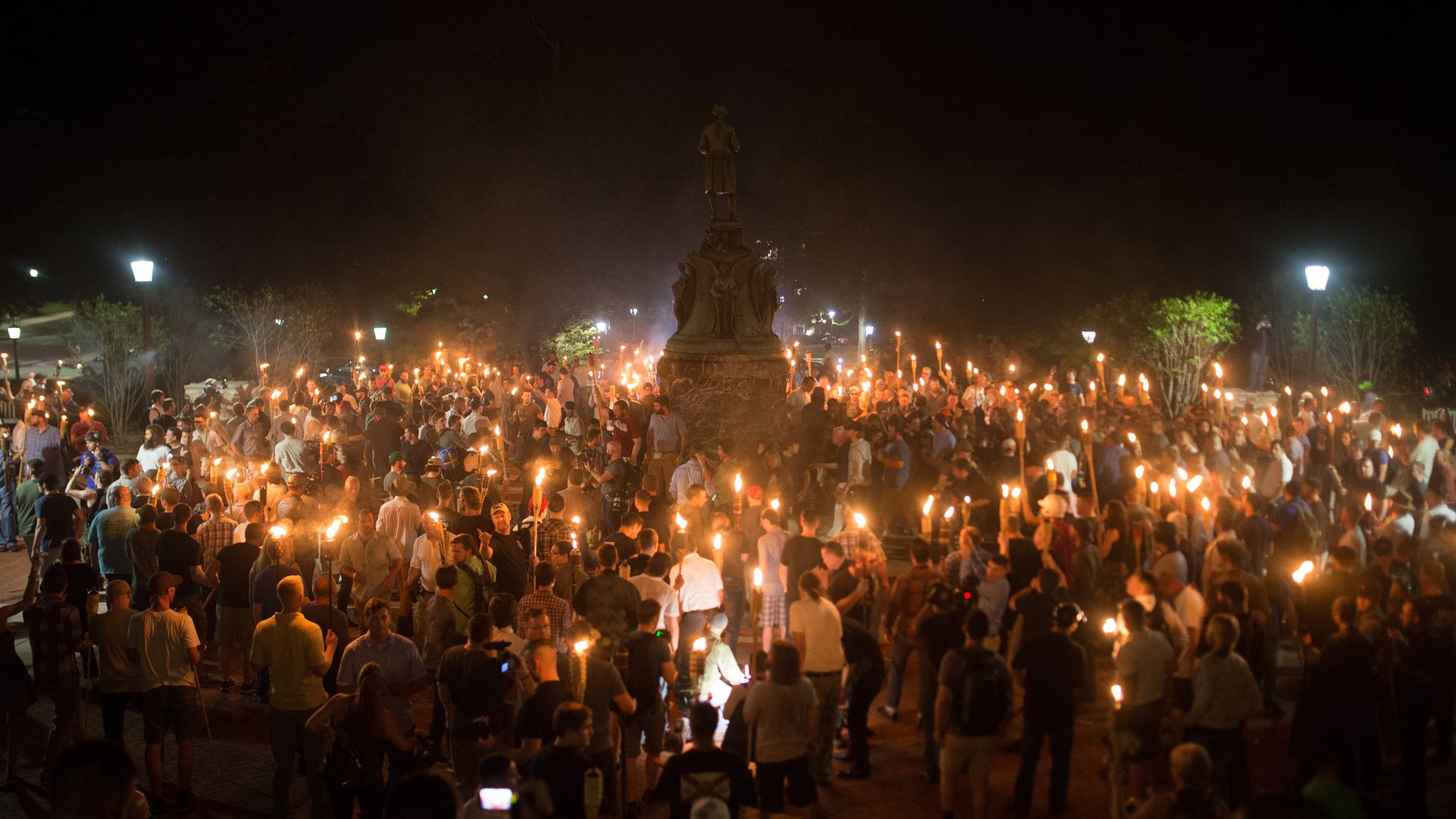 The "Unite the Right" white nationalist rally that sparked riots in Charlottesville, Virginia last year is coming to the nation's capital over the weekend to commemorate last year's event.
Between the lines: Though the group will be free to commemorate last year's rally after being granted a permit by the city, businesses that rally-goers would typically look to for lodging and transportation have considered refusing them service.
The details: Businesses including Uber, Lyft and Airbnb are debating whether their members — drivers or hosts, in these cases — should have the option to refuse service to those participating in the rally.
Airbnb said it may expel rally participants from its service, citing its "community commitment" policy users agree to stating that everyone must be treated equally, ABC News reports.
Drivers for both Uber and Lyft have debated on whether they should work during the DC rally, according to the Washington Post.
Uber also announced it would permit its drives to kick white nationalists out of their vehicles.
The big picture: This isn't out of the blue for Uber. Drivers have previously been harassed by white nationalists while giving rides, BuzzFeed News reported. Last year, a female black driver reported racist comments from two passengers who were subsequently banned from the service.
Cities have taken extra precautions ahead of Sunday's rally as well.
A state of emergency has been declared in Virginia and Charlottesville for rallies commemorating last year's protests.
D.C. Mayor Muriel Bowser promised tightened security ahead of the controversial rally, USA Today reports.
The bottom line: Companies are wary of the danger the rally could present after what happened at last year's rally in Charlottesville and don't want to have a hand in chaos that my come forth this year.
Go deeper