Myanmar's poor crippled by debt to loan sharks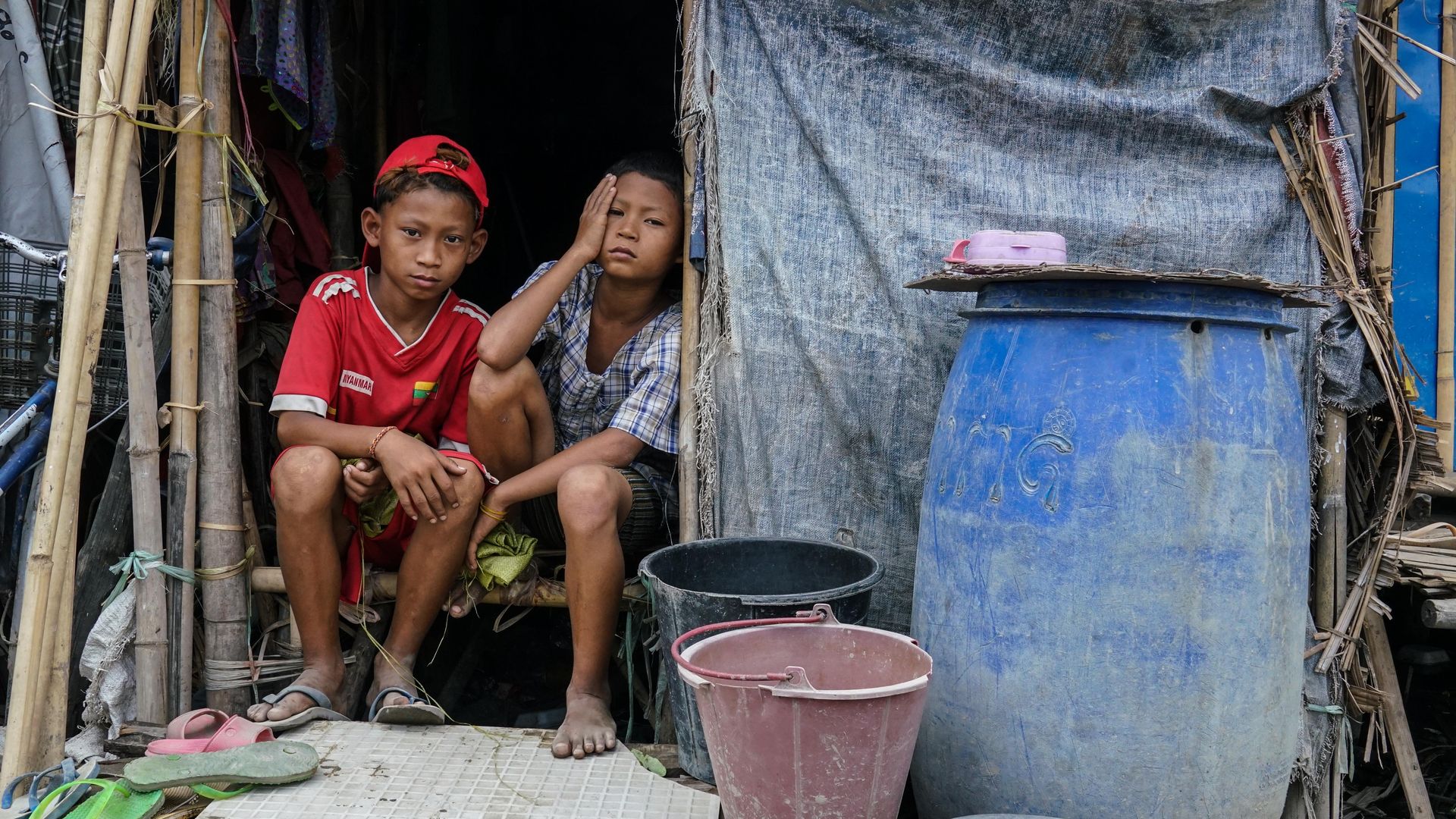 In Myanmar's poorest neighborhoods, 85% of households borrow money from loan sharks just to survive.
Why it matters: The loans can rescue families from an immediate financial emergency, but with interest rates as high as 50% a month, borrowers are trapped in an ever-growing cycle of debt. Many struggle to make their repayments and send their children out to work.
Myanmar has one of the worst rates of underage employment in the world. The government estimates that there are 1.3 million child laborers, many of whom are working to help pay off their parents' debts.
"We only have food to eat if we work," says Aung Thet Paing, 13. He spends his days collecting plastic bottles with his 10-year-old brother, rather than going to school.
"Sometimes, I think we'll never be free from this because we are always struggling to pay the money back," says Lone Lone, 20. She struggles to feed her family on her wage as a housemaid, let alone pay back the family's debts.
Go deeper: Watch the full report from AL Jazeera's 101 East.
Go deeper