Kabila to stand down in Congo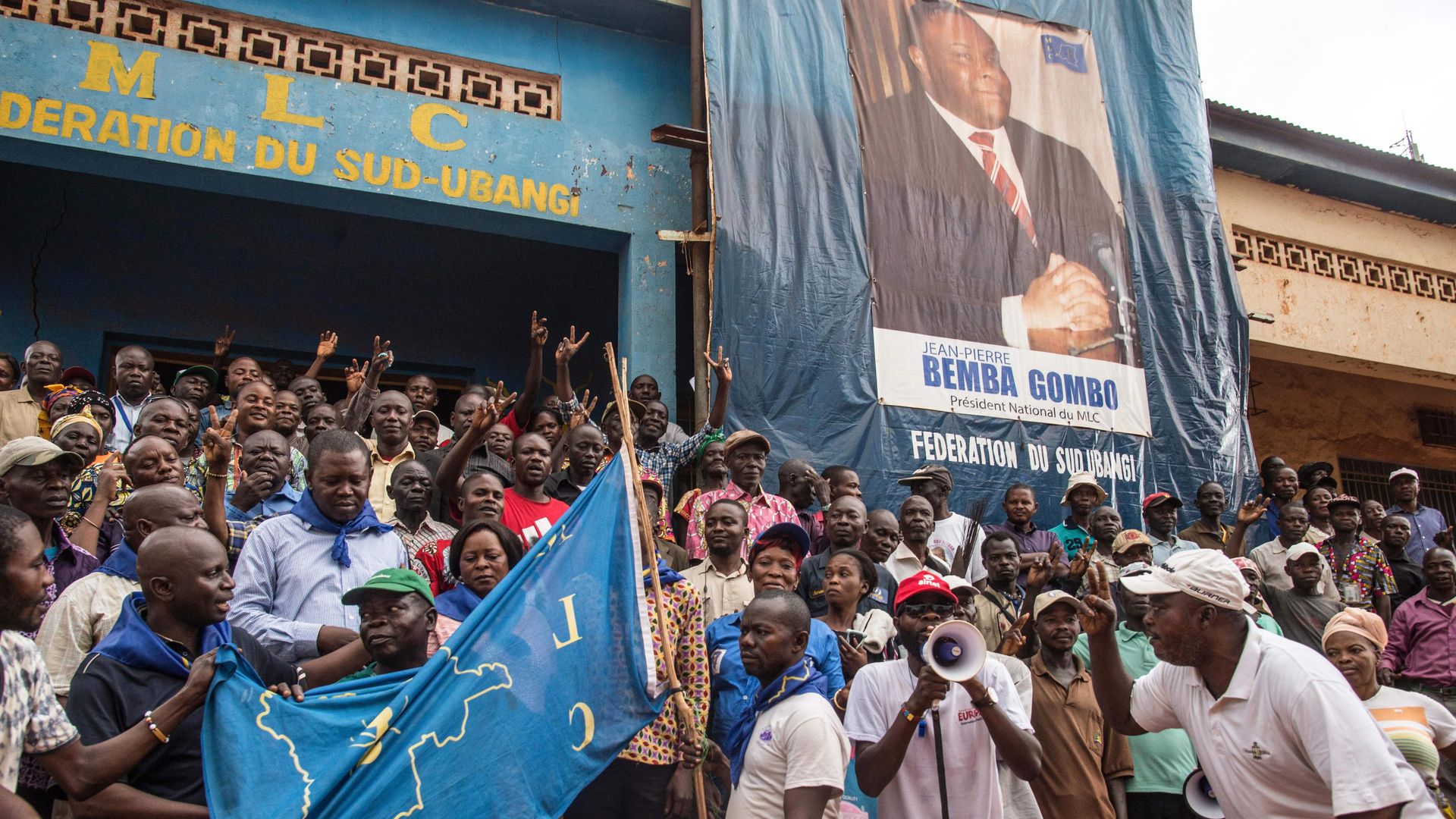 After a will-he-or-won't-he saga that dragged on for years, Democratic Republic of Congo President Joseph Kabila will not contest December's election, a spokesman announced yesterday.
Why it matters: Still just 47, Kabila has been in power since the assassination of his father 17 years ago. He is constitutionally barred from seeking another term, but it was far from clear that would stop him, particularly after two years of election delays. His coalition will be represented by Emmanuel Ramazani Shadary, a former interior minister seen as a Kabila loyalist.
In the DRC, which as the Economist points out "has never had a peaceful transition of power," every election carries the risk of war. Sub-Saharan Africa's largest country by area and third-largest by population, it has faced persistent armed conflict and is now confronting a new Ebola outbreak.
Jean-Pierre Bemba, a former rebel leader convicted of war crimes (the conviction was recently overturned) is running. Moïse Katumbi, a Kabila ally-turned-foe now barred from entering the country, is not.
Corneille Nangaa, president of the DRC's independent electoral commission, told me in June that the elections will go ahead on schedule, despite huge logistical challenges. He also gave a warning:
"No one has ever asked what role the army and the security services will play. They are people who believe strongly in Kabila. How are they going to behave when Kabila says he's not a candidate?"
Raymond Tshibanda, the DRC's special envoy to the U.S., told me something similar: "There might be people who will be afraid to hear tomorrow that Kabila will not be president anymore."
Go deeper