Anti-abortion group hits Joe Manchin with new ad campaign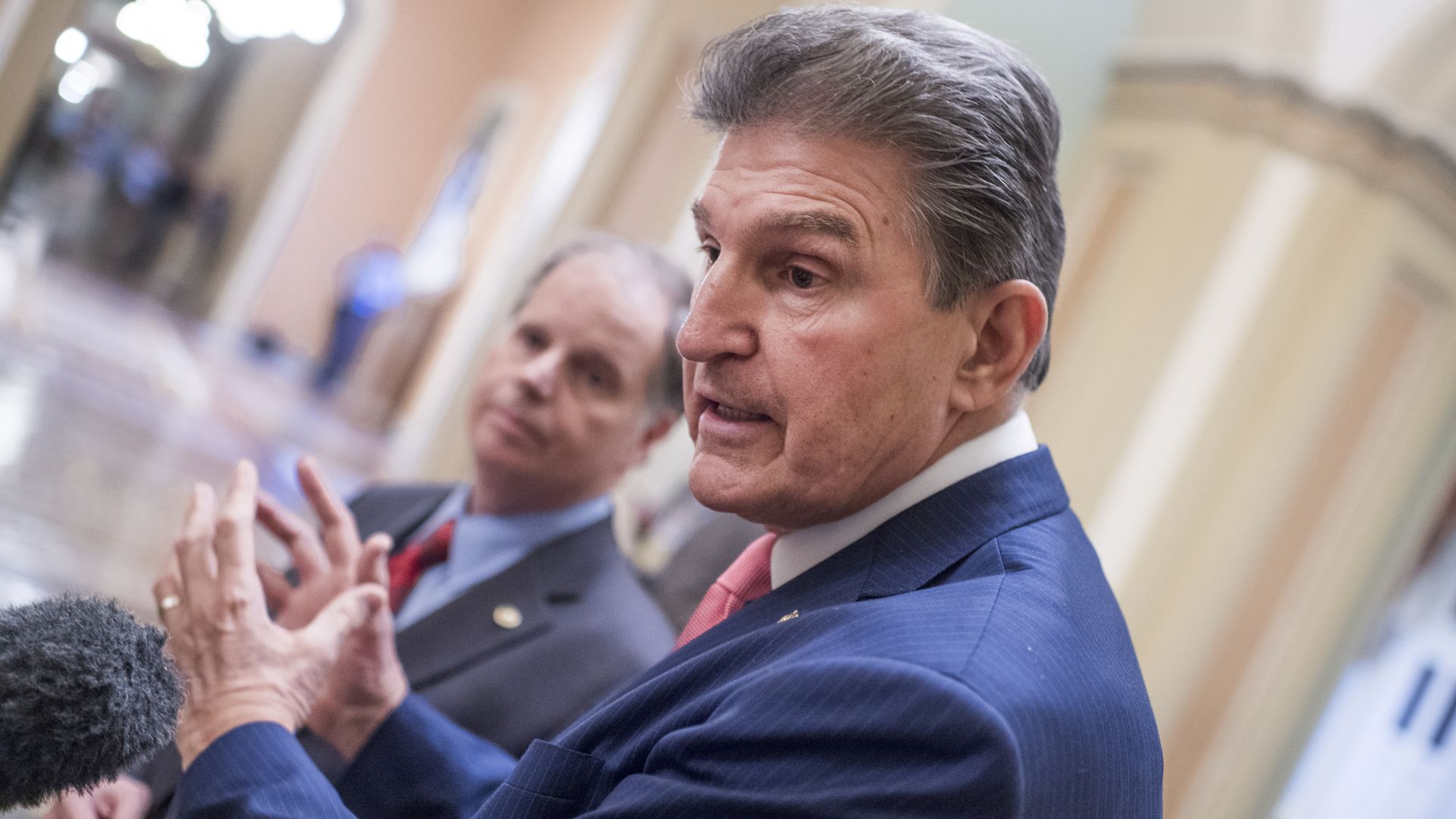 Anti-abortion group Susan B. Anthony List is launching an advertising campaign targeting Senator Joe Manchin (D-W.Va.) on his past votes to fund Planned Parenthood.
The big picture: Conservative movement leaders have long believed that Manchin — who says he personally opposes abortion — is vulnerable on this issue in deep red West Virginia. Meanwhile, Manchin has sought to court conservatives in the lead up to the midterms, including meeting with Breitbart's editorial team.
The details: SBA has allocated $785,000 toward television and radio ads that will roll out Saturday. The videos repeatedly show clips of Manchin saying he is in favor of funding Planned Parenthood.
According to Planned Parenthood's count, Manchin has voted against banning abortions after 20 weeks, restoring funding for the organization, and restricting minors' access to abortion. He has also voted in favor of restricting access to private health care plans that cover abortions, employers covering birth control costs, and limiting provider access to a Title X family planning program.
Manchin has run into this issue before. In April of 2017, pro-life activists attacked Manchin for posing for a photograph while holding a pink sign that said, "I stand with Planned Parenthood." The next month, Students for Life president Kristan Hawkins met with Manchin outside a Washington event. He posed for a photo with her team holding the sign: "We don't need Planned Parenthood."
What they're saying: SBA argues that Manchin is "out of step" with West Virginia voters on this issue.
"West Virginia is one of the most pro-life states in the nation... This multi-media campaign backs up our efforts to reach voters on the ground at their doors where our team is talking to them about Senator Manchin's record."
— SBA President Marjorie Dannenfelser
Sen. Manchin has not yet responded to our request for comment.
Go deeper