Uncertainty reigns three months after Iraq's election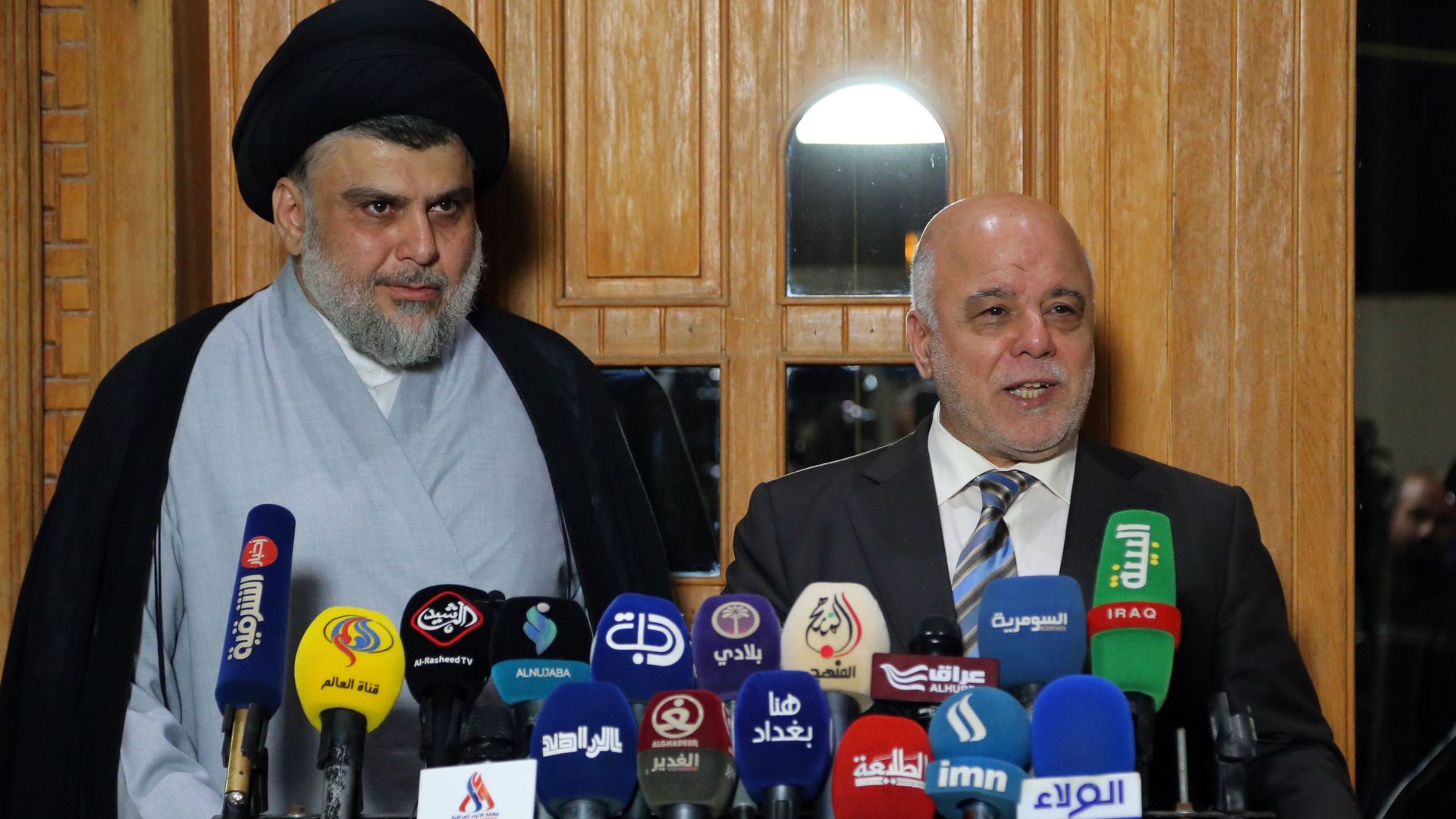 Nearly three months since Iraqis went to the polls to cast their ballots in a parliamentary election, a new government is yet to be announced — and the wait might be long.
Where things stand: With no party or bloc able to secure an outright majority in the May 12 vote, political leaders in the country began negotiations over the formation of a governing coalition.The process, however, has been put on hold due to a manual recount of votes that was called on in June following allegations of rigging. As soon as the final results are announced, the blocs will begin scrambling to announce their coalition partners.
Uncertainty persists, however, as the two Shia blocs that won the most parliamentary seats in the initial count — the Sairoon Alliance led by Shia leader Muqtada al-Sadr and the Fateh bloc led by Hadi al-Amiri — remain at loggerheads.
On June 13, Sadr, who opposes Iranian involvement in Iraq, and al-Amiri announced a surprise alliance. But speaking to Al Jazeera, Fateh's spokesperson Ahmed al-Assadi denied that an official partnership with Sairoon had been forged.
Analysts say this lack of unity now places the ball in the court of Sunni and Kurdish parties. The decision by these parties over which of the two opposing Shia fronts to join will be crucial in the formation of the majority bloc — and the eventual naming of the country's next prime minister.
Go deeper: Read the full Al Jazeera report.
Go deeper