Forget Trump — coal seeks new life in high tech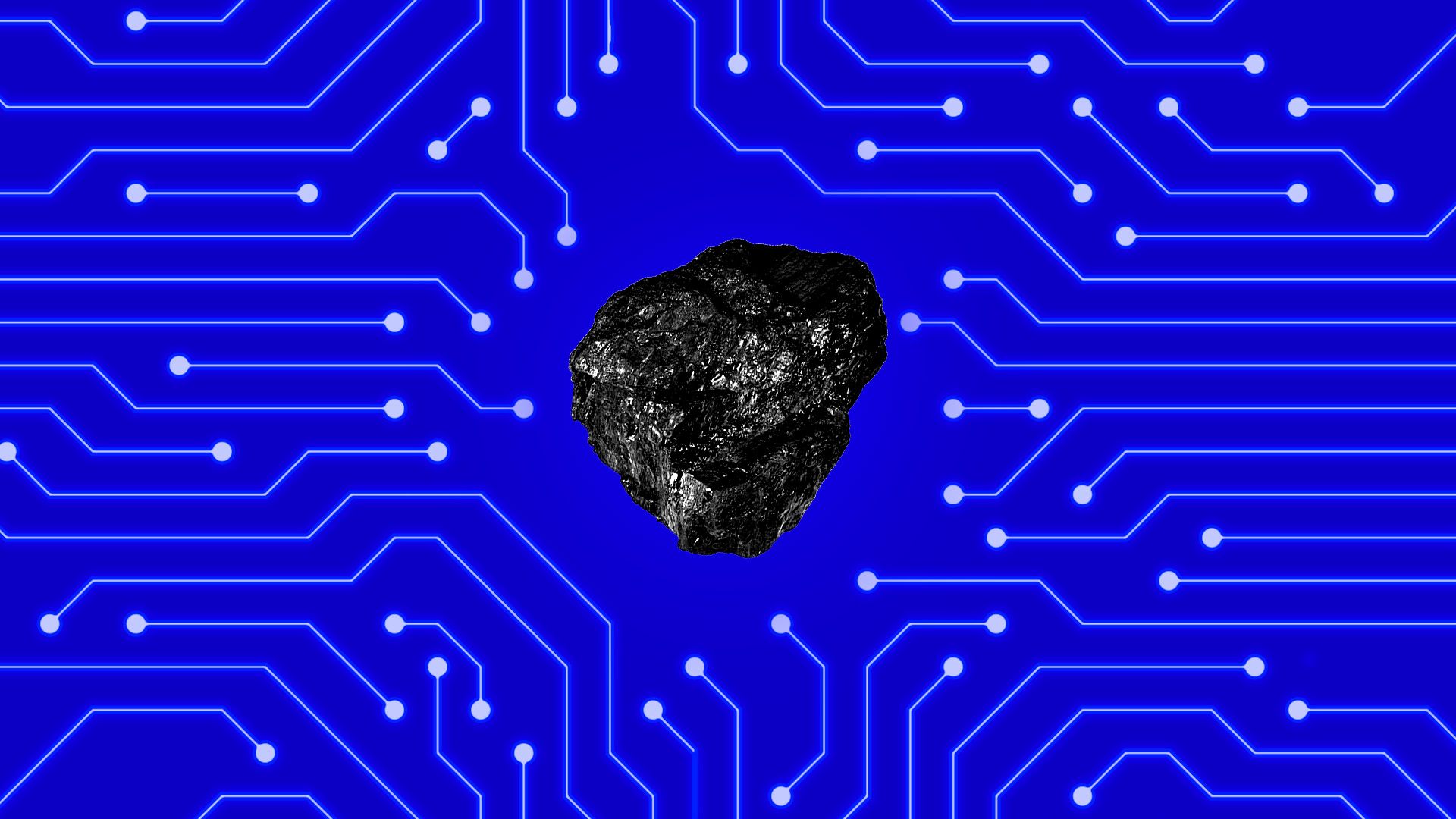 Randy Atkins is trying to make coal great again, but not how President Trump has promised.
The intrigue: Atkins' company, Ramaco Carbon, is working to open what would be Wyoming's first coal mine devoted not to electricity, but to high-tech products like carbon fiber or 3D printing material. Atkins represents the leading edge of what could be a new, high-value market for coal after decades of being America's cheapest power source.
The big picture: Coal's share of U.S. electricity mix has plummeted from nearly 50% to 30% in just the past decade, fueled by growth in cheap, cleaner-burning natural gas and tougher environmental regulations. Trump has promised to revive coal and is directing his Energy Department to bolster economically struggling coal plants (and similarly challenged nuclear reactors).
Atkins, whose career has spanned energy and financial firms for more than 35 years and whose father founded Arch Coal, says finding new uses for coal is a better long-term bet.
"Market forces always in the end predominate one way or another, good or bad. If you create an artificial demand, at some point that will probably go away. And so we have to have a real demand for a product to have some longevity perspective."
— Randy Atkins, CEO,
Ramaco Carbon
A high-tech carbon industry could support an average of 2,600 jobs annually through 2035 in Wyoming, which is about a quarter of the state's current manufacturing workforce. That's according to a report released today by American Jobs Project, a nonpartisan California-based think tank that looks at how advanced energy tech can drive local economies.
Atkins' company is set to begin construction within weeks on a research center in Wyoming for high-tech coal products. Longer term, he plans to build an industrial park in the mold of Silicon Valley — but for coal. Wyoming is America's No. 1 coal producer, accounting for 40% of all coal mined.
The types of products that coal could be refined into seems limitless, Atkins said, and could replace other hydrocarbons — namely oil and natural gas. Cost is the main challenge, with no existing manufacturing base to refine coal like there is for oil and gas. Some of attractive products include:
Carbon fiber as a lighter weight and stronger replacement for steel and aluminum in cars, wind turbines and more.
Building materials like concrete.
Chemicals used in a wide variety of everyday products, from cosmetics to shoes, which currently come from refined oil and gas.
To some historians, this may sound familiar. America used coal for things other than electricity more than a century ago (and experimented with its use as a liquid fuel in the 1970s and 1980s). But today's technology enables much higher tech, according to a scientist at an Energy Department lab in Pittsburgh, which has stepped up its research in this area since 2015.
"There's been a renewed interest to use coal in manufacturing because we have new scientific tools and a better understanding of the physics and chemistry of coal than we had 100 years ago. This allows us to think about things we never would have thought about even 10, 15 years ago, like making carbon fiber."
— Christopher Matranga, National Energy Technology Lab
It wouldn't be a total replacement for coal jobs lost from electricity use decline, but it could still provide an economic boost. The sheer quantity of coal needed for power dwarfs what could be refined into high-tech material.
Volumes of high-tech carbon could reach 100 million tons, compared to the 725 million tons of coal the U.S. mined last year, according to a presentation Atkins shared with lawmakers when testifying on the topic last month. The mantra driving Atkins and others is quality over quantity — and much higher profit margins.
"You're using less coal but creating higher value products that may have similar effects in the local economy because of good wages," said Kate Ringness, co-director of the American Jobs Project.
The environmental and climate change impact of high-tech coal is less compelling than its potential to reap high economic values.
Coal is still being mined, which has environmental and public-health impacts.
From a climate perspective, turning coal into products gets at just half the problem: avoiding emissions from burning it for electricity. Using captured carbon dioxide emissions and turning that into products would be most optimal from a climate perspective, experts say. But on a cost basis, coal is cheaper than captured CO2.
"You cannot make that economic argument in the absence of a climate context," said Volker Sick, a University of Michigan professor. Last week he helped launch a new initiative at the school injecting millions of dollars into technology capturing carbon emissions and turning that into similar products Atkins is aiming to create with coal.
What's next: The National Coal Council, a federal advisory committee to Energy Secretary Rick Perry, is preparing to write a report examining how coal can expand beyond electricity into products. It has asked Atkins to chair the effort, according to a draft letter viewed by Axios.
The council expects to receive an official directive from Perry to conduct the report next month. An Energy Department spokeswoman declined to comment.
Go deeper