Rep. Chris Collins used campaign funds for legal bills in insider-trading case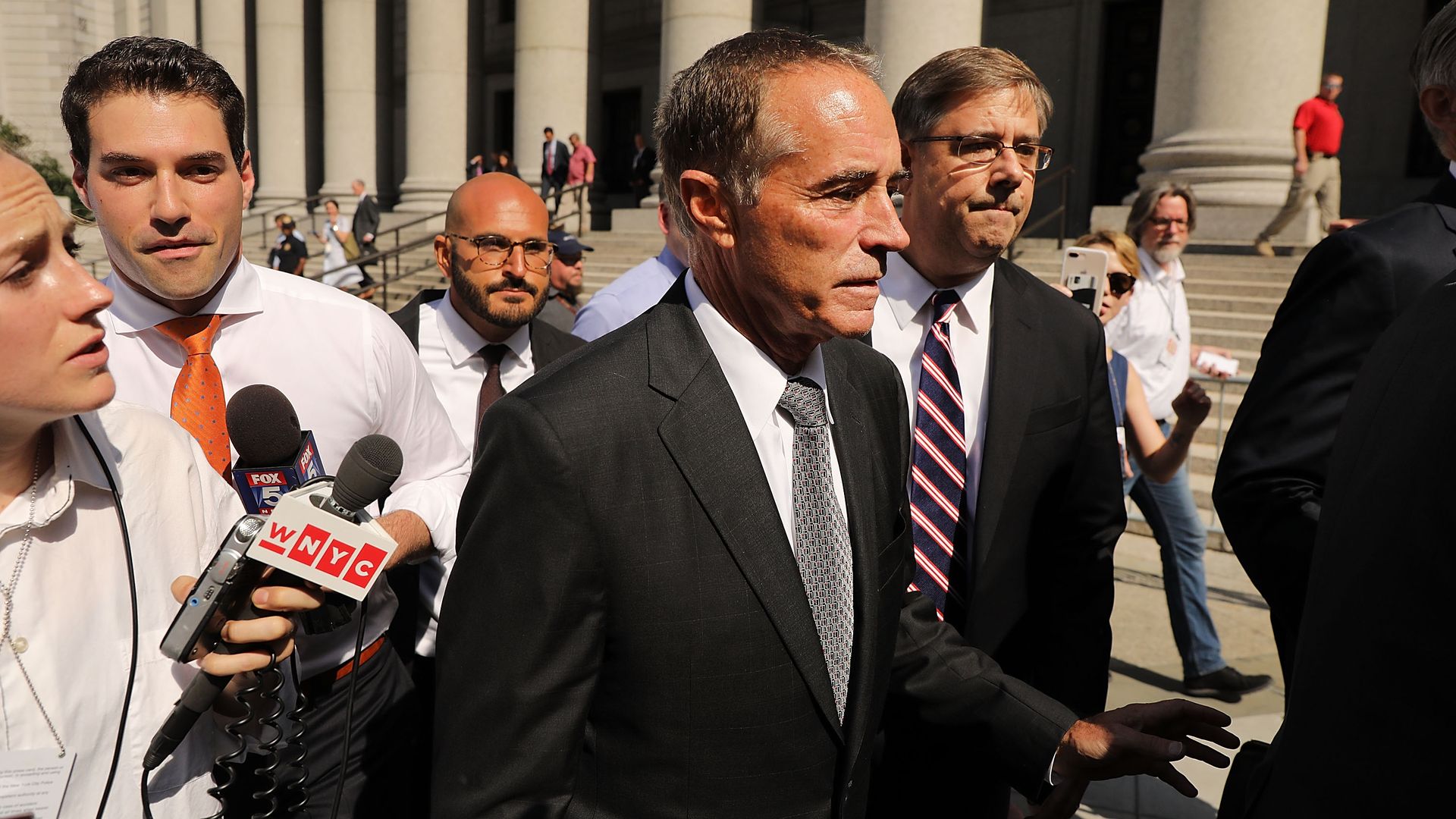 Records dating back to July 2017 from the Federal Election Commission reveal Rep. Chris Collins (R-NY) used campaign funds to pay legal bills while he was under investigation for alleged insider trading, of which he was arrested for Wednesday, CNBC reports.
The details: The records show Collins' campaign had been paying up to $60,000 a month in legal services to Baker Hostetler, the firm representing him. While it is not illegal to use campaign funds to pay for legal fees, it's unclear if Collins' donors were aware their money was going toward his legal fight, CNBC's Brian Schwartz writes.
Go deeper