Security flaws let hackers hit in-flight and at sea WiFi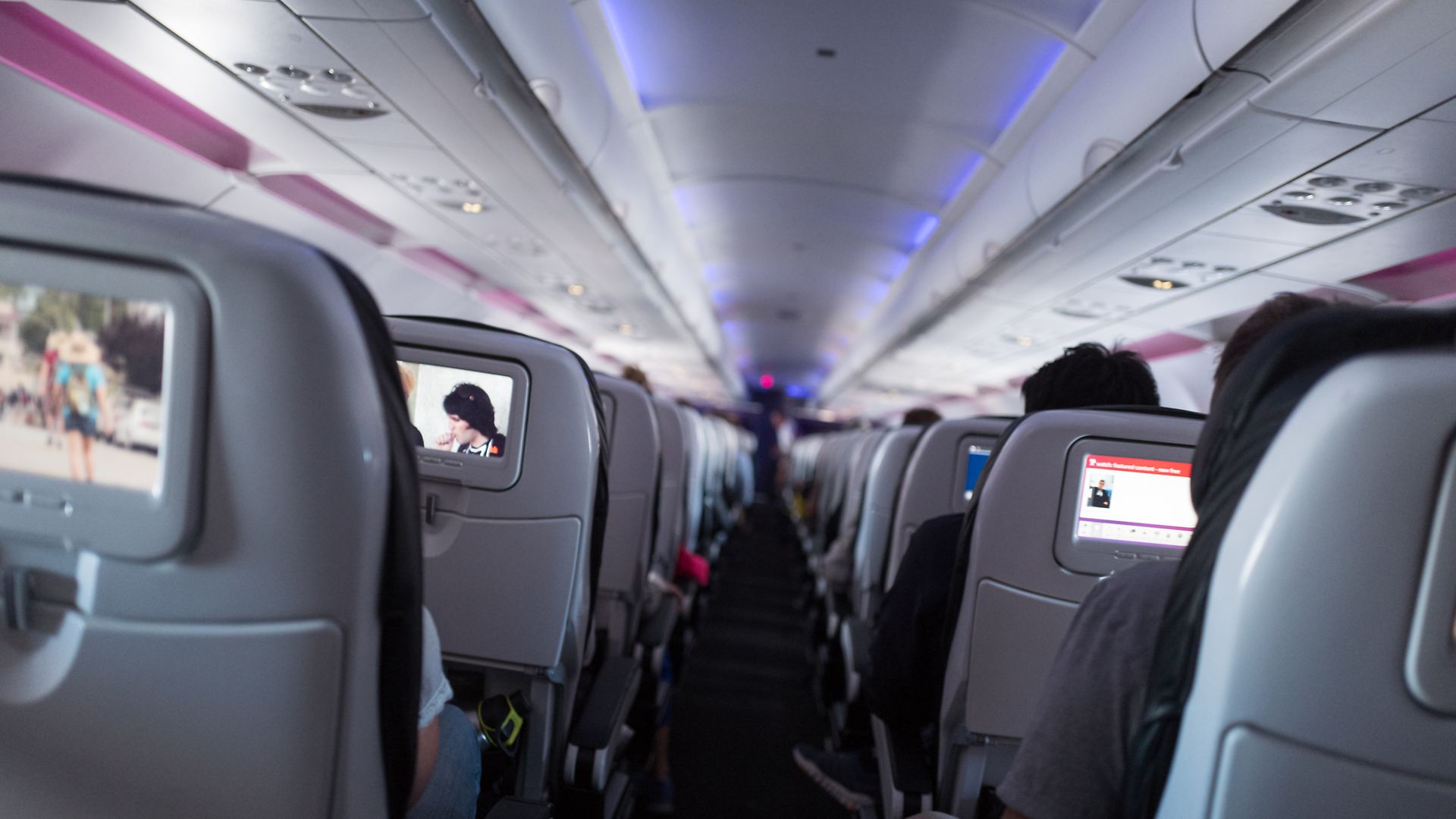 Multiple deployed satellite communications (SATCOM) products have security flaws, according to IOActive researcher Ruben Santamarta, who will present research in the field Wednesday at the cybersecurity conference Black Hat.
The systems are used in everything from airplane in-flight WiFi and entertainment systems to communications on ships. Santamarta found vulnerable systems in both.
"We are talking about major airlines and fleets."
— Santamartato to Axios
Why it matters: Hacking an in-flight WiFi system can't crash a plane — that's a different system. But think about the damage a hacker could cause to an airline by sending an alert to in-flight entertainment systems to prepare for a crash landing.
What was discovered: While IOActive had presented on security problems in device software, it hadn't previously checked the prevalence of the flaws in the real world.
"In 2014, those scenarios were theoretical. After four years, we've proved they are real," Santamarta told Axios.
Santamarta also discovered ways a hacked system could be weaponized to exert harmful radio frequency broadcasts.
The 2014 presentation found a bevy of problems in SATCOM, including flawed protocols, poor encryption and hard coded passwords.
Who it effects: IOActive found accessible systems in NATO conflict zones, where SATCOM is used for sending communications to a remote region.
Those systems include at least one major airline carrier being kept secret until the presentation.
The firm found some systems at sea that had been infected in malware, although it was unclear whether that was a targeted attack.
Go deeper