Large tidal energy developer sinks as industry growth disappoints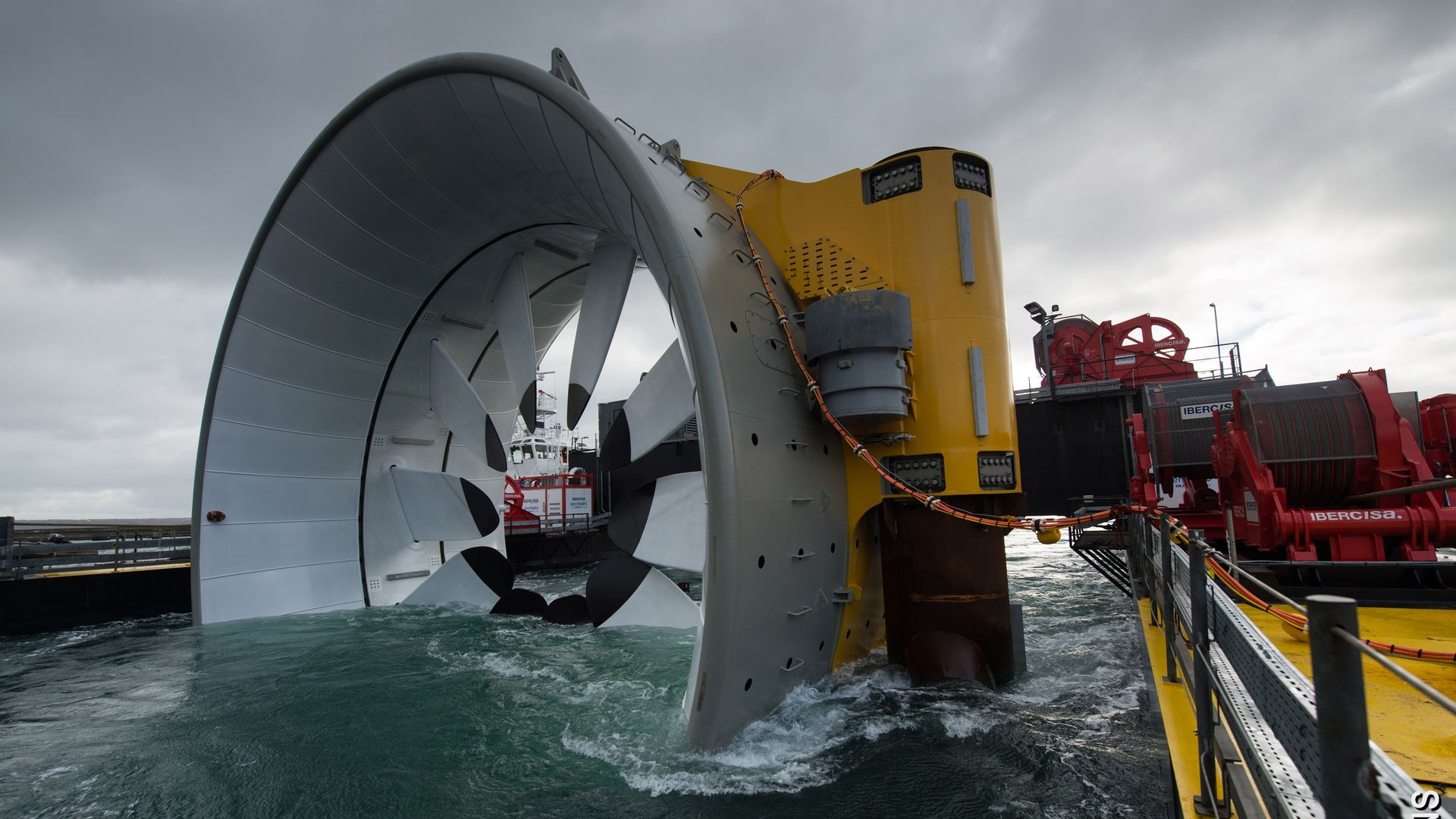 The French marine energy company Naval Energies announced this past week that it will stop all investment in its tidal energy business. Naval Energies' subsidiaries, OpenHydro Group and its sister organization OpenHydro Technologies, have entered the liquidation process following the decision.
The bottom line: Naval Energies cited slow growth and a closing of the tidal energy market as a reason for their decision. At the time of investment Naval Energies was expecting the tidal energy sector to mature rapidly, anticipating a turnover of €1 billion by 2025. While the industry still has a great deal of potential, most investors simply don't have the patience or risk appetite for these technologies.
The Ireland-based OpenHydro was developing a unique turbine design to extract energy from the ocean's tides. Naval Energies (formerly DCNS) became a majority shareholder back in 2013, following a €260 million strategic investment to help the French company expand into the high-growth market of marine renewables.
At the time of the announcement this past week, the two subsidiaries had debts approaching €280 million and required approximately one million euros per week to stay afloat. However, Naval Energies is not completely abandoning offshore renewables — it's still actively pursuing floating offshore wind and ocean thermal energy conversion (OTEC).
What's next: The announcement comes just a couple of months after OpenHydro unveiled its new factory, capable of producing 25 full-scale tidal turbines each year. One of the facility's turbines was connected to the Canadian grid on July 24, and two days later the European Commission approved a separate seven-turbine tidal demonstration project to be deployed off the Normandy coast. The fate of these two projects is now uncertain.
David Hume is a contractor supporting the marine renewable energy portfolio at the U.S. Department of Energy's Water Power Technologies Office and the founder of The Liquid Grid. The views expressed are his own.
Go deeper