Kids race to hack voting systems at Las Vegas DEF CON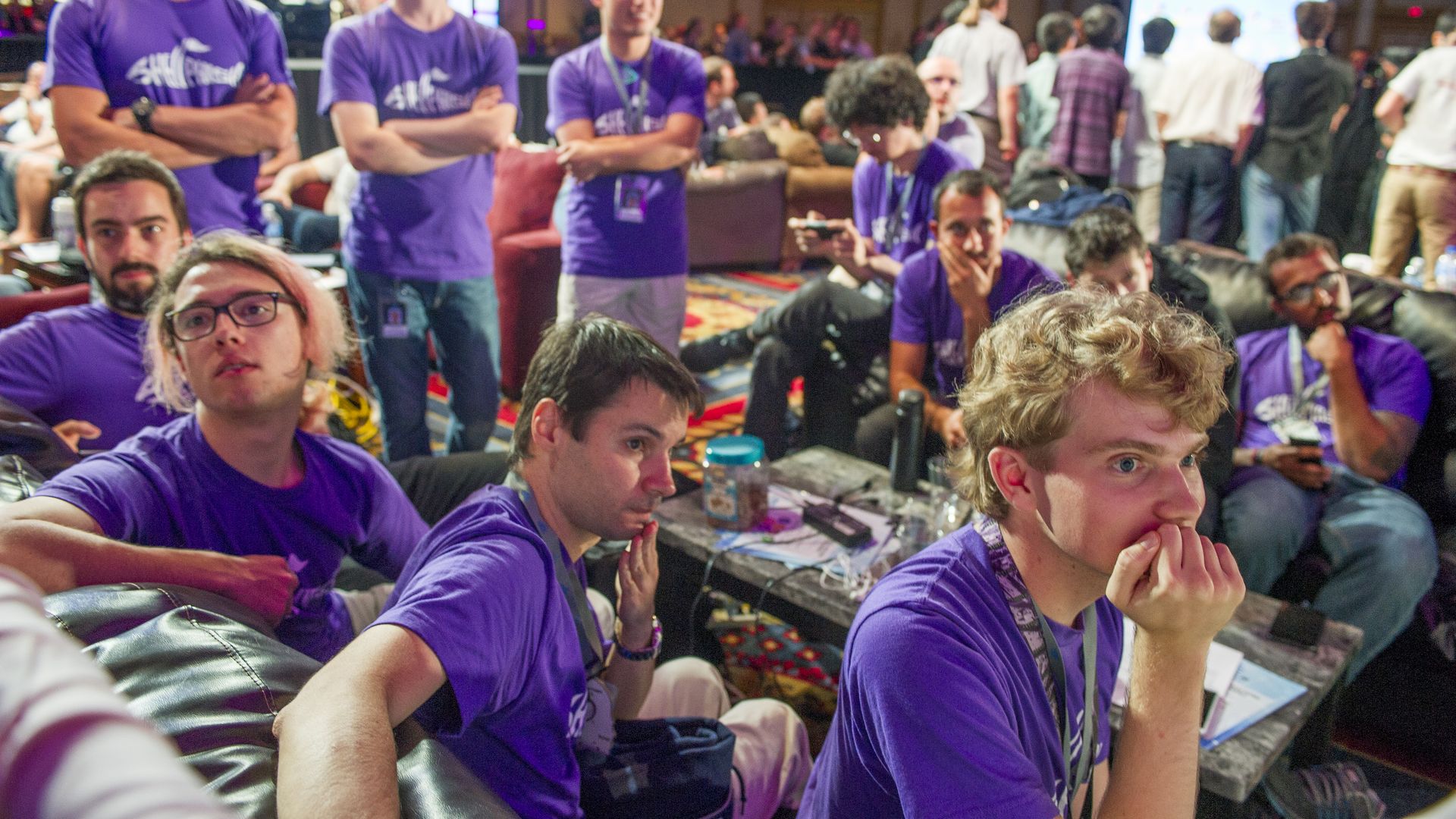 At this year's DEF CON, a cybersecurity conference in Las Vegas this week, children between 8 and 16 years old will race to hack state elections websites with voter registrations — or, at least, a fairly good replica thereof.
Why it matters: The testing systems replicate vulnerabilities used to hack the real websites across the country.
"Unfortunately, we're at a place where tampering with elections could be child's play," said Nico Sell, founder of DEF CON's "r00tz" children's program.
The intrigue: At last year's DEF CON, hackers given access to a variety of voting machines took less than five minutes to figure out how to hack them. State websites are obviously different but the recent vulnerabilities used by hackers are less complicated.
"We couldn't have the same competition for adults," said Sell, "because it would be way too easy."
R00tz — the adults behind it, not the kids — will be happy to help states looking to bulk up security.
DEF CON hosts an entire subconference devoted to election systems security.
What they're saying:
"We're hoping, as soon as they realize 8-year-old girls can hack the sites, states will begin to take more responsibility," said Sell.
"[The project got] a surprising amount of interest from the community to help kids learn the basics of hacking," said Rita Zolotova, policy director at the encrypted chat app Wickr and a r00tz staffer. Wickr also sponsors the event.
Correction: An earlier version of this story misspelled the name of Rita Zolotova. It has been updated.
Go deeper