6 arrested in Venezuela after apparent drone attack on Maduro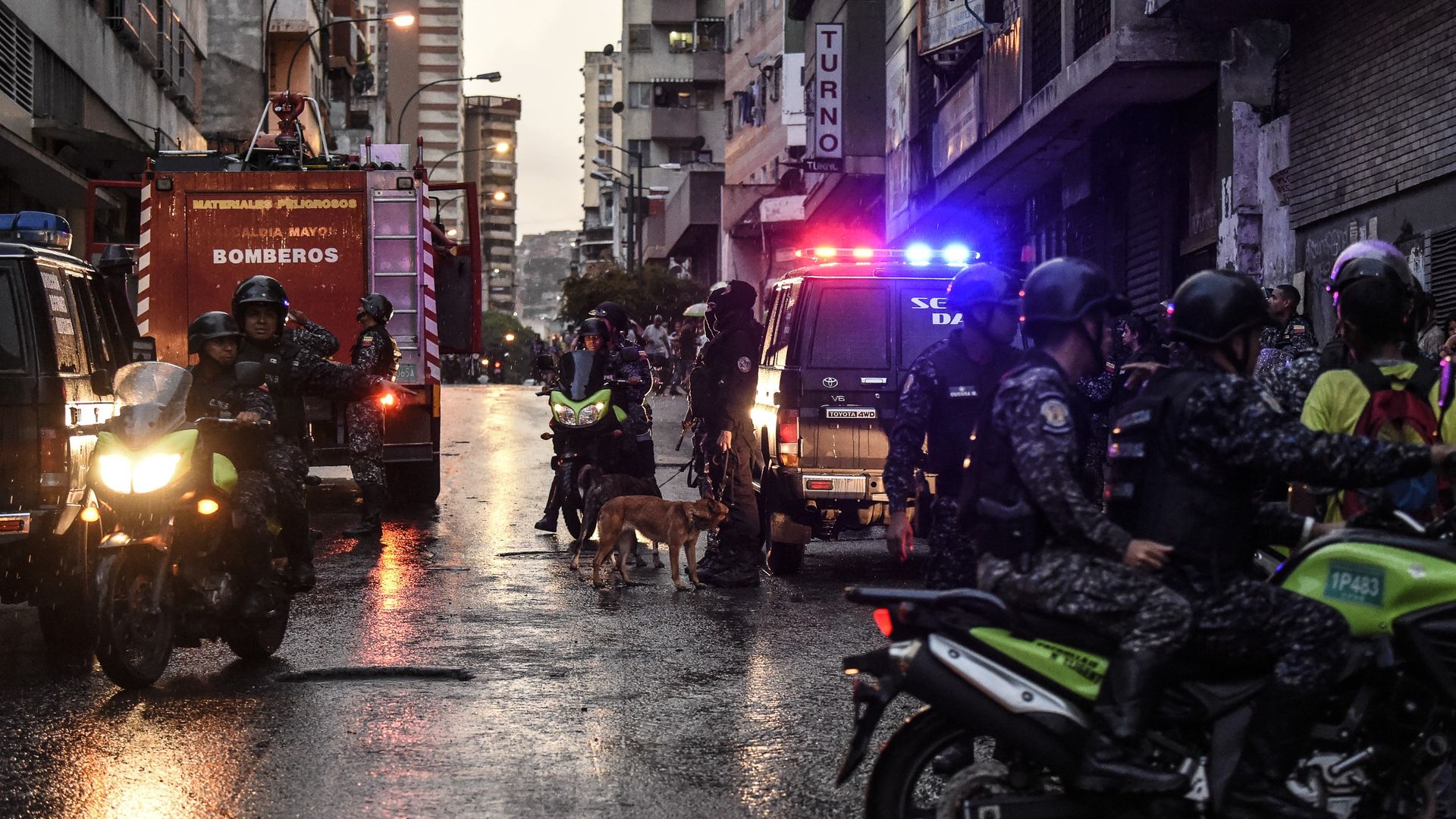 The Venezuelan government has arrested six people on Sunday in connection with an apparent drone assassination attempt on President Nicolas Maduro during a nationally televised address to soldiers, prompting fears of a wider crackdown in the crisis-plagued South American country, reports BBC News.
The details: Interior Minister Nestor Reverol reportedly said the arrested "terrorists and hired killers," who are facing maximum punishment, are connected to a group that carried out the attack. Reverol, without evidence, has blamed Colombia for the incident and said that several vehicles were seized and hotels raided. Colombia labeled the accusation as baseless.
Go deeper