Turkey announces retaliatory sanctions against U.S. officials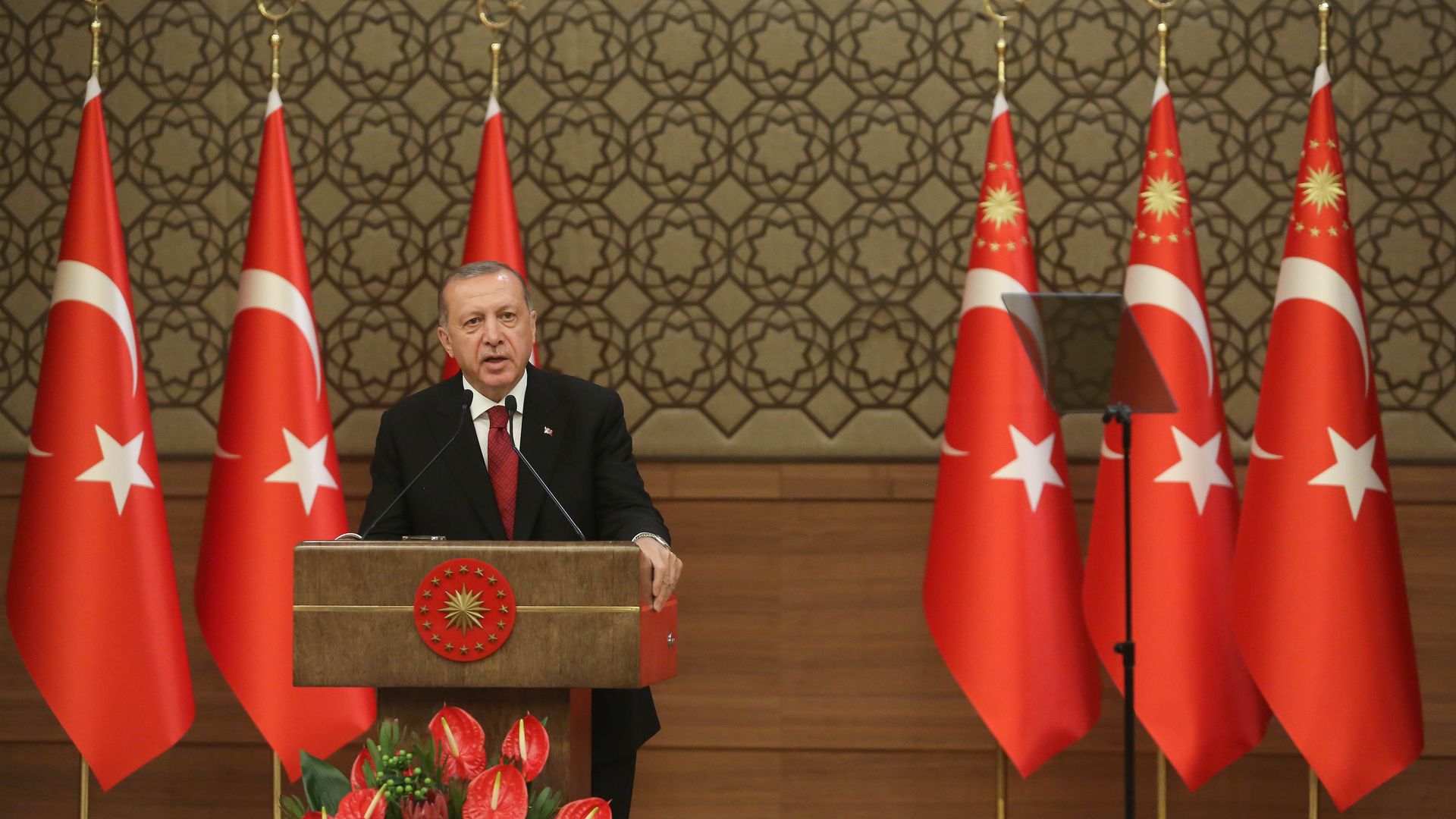 Turkey slapped retaliatory sanctions on two U.S. officials Saturday which "appeared more symbolic than practical," the Associated Press reports.
The big picture: The U.S. hit Turkey's justice and interior ministers with sanctions earlier this week over the detention of American pastor Andrew Brunson. Turkish President Recep Tayyip Erdogan said on Saturday that the sanctions showed "serious disrespect toward Turkey," and ordered officials to "freeze the assets of America's justice and interior ministers in Turkey, if there are any."
The sanctions imposed by the U.S. sent Turkey's currency "tumbling," per the AP.
Erdogan explained on Saturday: "We think there is no problem we cannot solve with the American administration," and told the Trump administration to "return to its good senses."
It is not evident who the sanctions would impact as the U.S. has a different cabinet structure than Turkey and it is unclear whether the officials have any holdings in the country.
Secretary of State Mike Pompeo said on Saturday, before Turkey's sanctions were announced, that "Turkey is a NATO partner with whom the United States has every intention of continuing to work cooperatively," the AP also reported.
He also said that he made clear to Turkish Foreign Minister Mevlut Cavusoglu, that it's "well past time that Pastor Brunson be freed." Adding, "I am hopeful that in the coming days we will see that occur."
Brunson is currently on house arrest after spending more than a year and a half in Turkish prison on terrorism charges.
Go deeper