The big picture: Marijuana legalization shifts to red states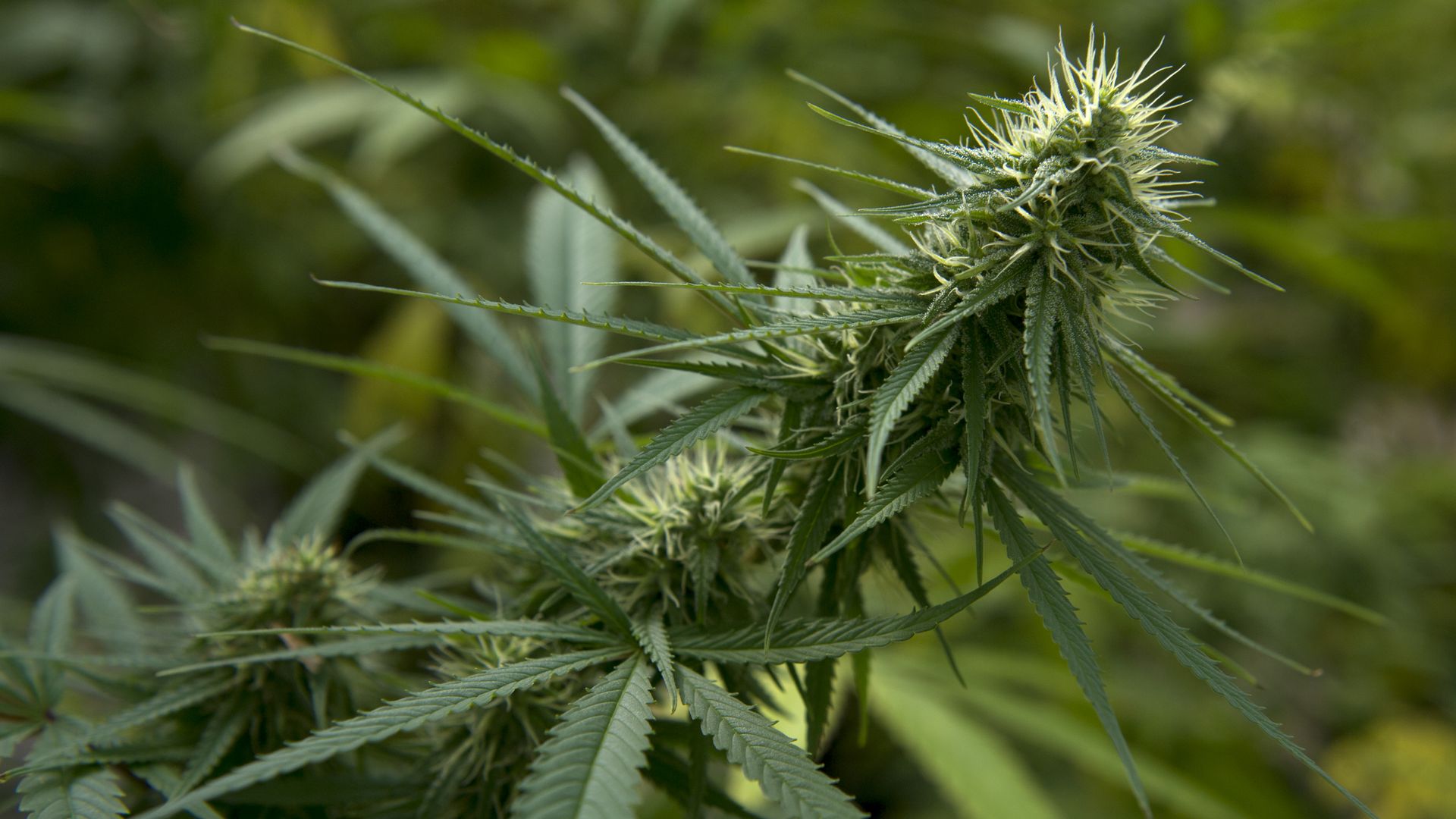 The move to legalize marijuana for medical and recreational use has been shifting to conservative states like Oklahoma, North Dakota and Utah — a reflection of the country's changing attitude toward the drug, which federal law classifies as an illegal narcotic.
By the numbers: The support for the legalization of marijuana has been steadily increasing. A Pew Research Center survey released earlier this year found that about 61% of Americans say marijuana should be legalized — a four percentage point increase from a year ago. It's supported by almost seven in 10 Democrats, 65% of Independents and 43% of Republicans.
Where it stands:
Two states will vote on ballot measures in November. Utah will vote on whether to legalize medical marijuana, while Michigan will vote on whether to legalize it for recreational use.
Oklahoma, whose governor last month signed medical marijuana rules into law, could vote to expand the state's laws to include recreational use if supporters collect enough signatures to get it on the November ballot.
In Missouri, four proposals seeking to legalize medical marijuana are awaiting approval from the secretary of state, and supporters are hoping one of them will make it onto the ballot.
The big picture: Marijuana advocates are seeking legalization through ballot initiatives, since GOP-controlled state legislatures or governors have generally opposed legalizing marijuana.
But the effort is also gaining momentum in blue states like Delaware, New Jersey and New York — whose Democratic governor, Andrew Cuomo, had once referred to marijuana as a "gateway drug."
Read more:
Go deeper