California's deadly Carr fire started by flat tire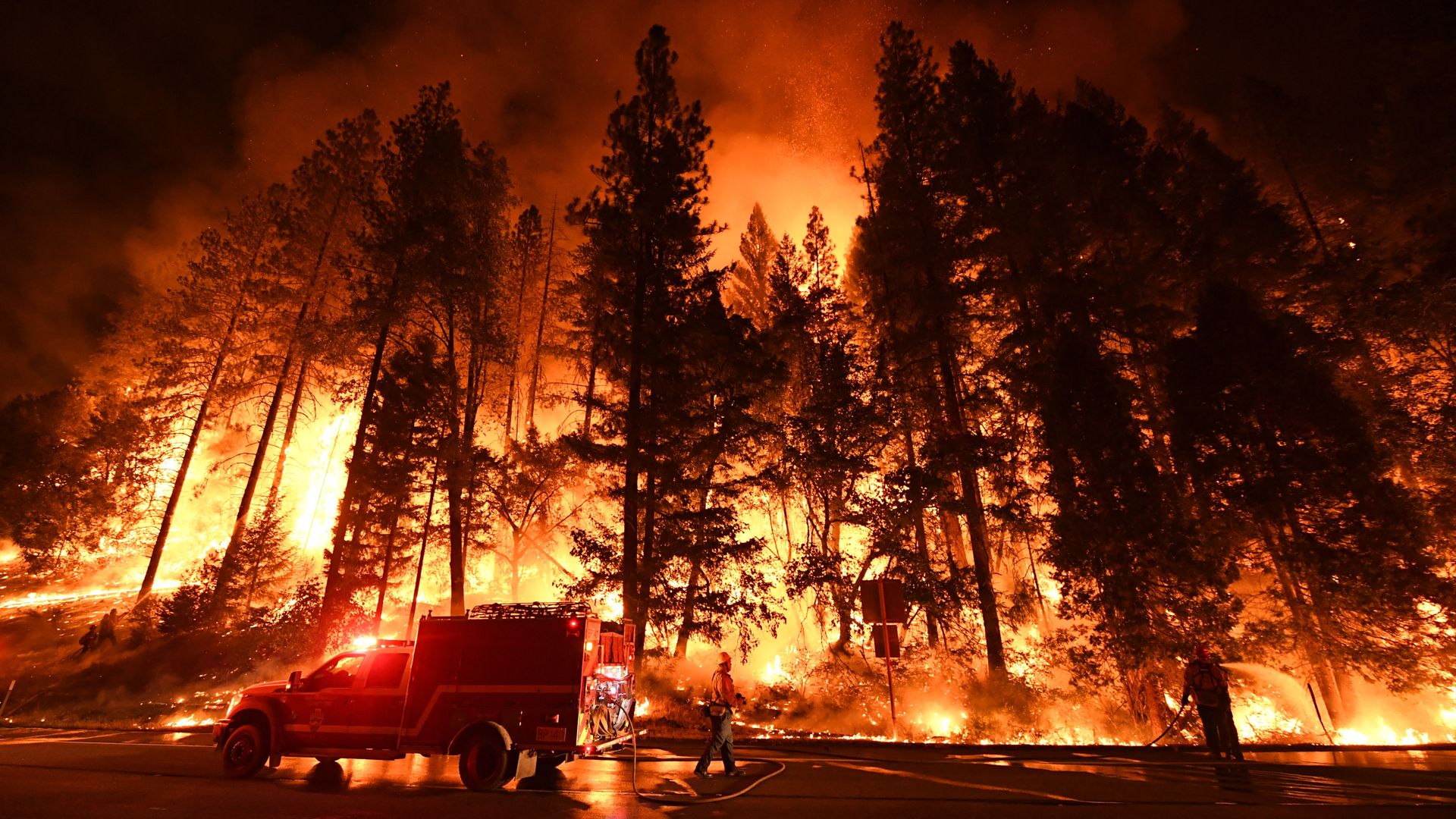 Fire officials are providing new details as to what caused the Carr fire, explaining that a minor car accident in June, caused by a trailer's tire failure, led its rim to scrape the asphalt and ignite sparks, resulting in one of the state's largest and most destructive wildfires on record, according to CNN.
The big picture: California has seen near-record dry vegetation and record heat which led to a ferocious "fire tornado" and propelled the fire across the Sacramento River and into the city of Redding. California's severe wildfire season follows last year's devastating blazes, which ranked as the state's worst fire season on record. The Carr Fire is 41% contained and spans 141,825 acres as of Saturday, according to Cal Fire. The death toll from the fire is now at eight people, per the AP.
Go deeper