What we're reading: Osama bin Laden's mother breaks her silence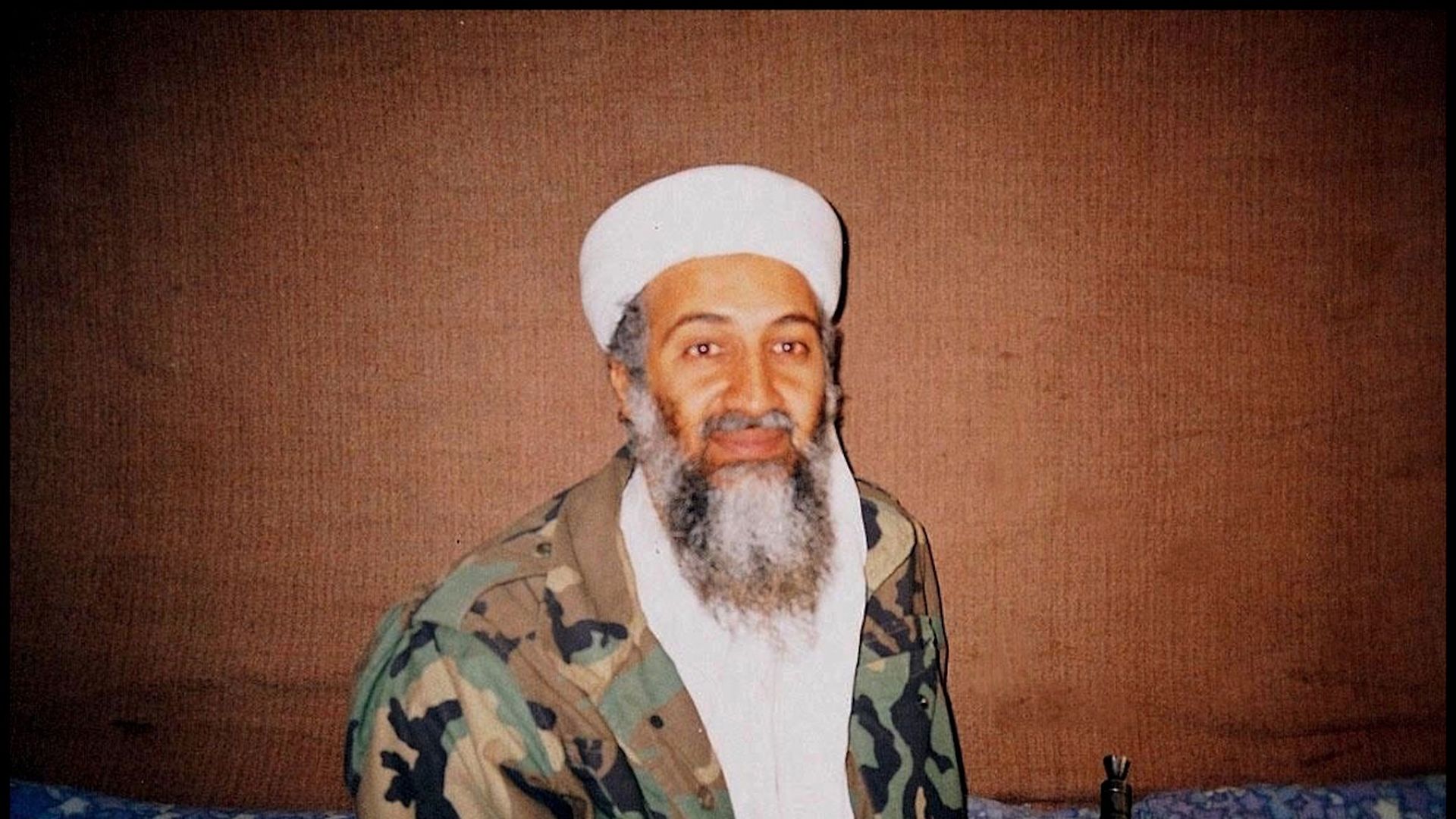 Members of Osama bin Laden's family, including his mother, spoke with The Guardian's Martin Chulov, after nearly 17 years of silence since 9/11.
Context: Saudi Arabian "senior officials believe that, by allowing the bin Ladens to tell their story, they can demonstrate that an outcast – not an agent – was responsible for 9/11," per Chulov. Critics of Saudi Arabia have long claimed that the kingdom backed Osama bin Laden in his terrorism.
The family's reaction after learning of 9/11: "I don't think I'm very proud of him as a man," his brother, Hassan, said. Upon learning he had become a terrorist, "we were extremely upset," his mother said. "I did not want any of this to happen. Why would he throw it all away like that?"
The family tried to stop him from radicalizing, according to Saudi intelligence: "There were efforts by the family to dissuade him – emissaries and such – but they were unsuccessful," Prince Turki al-Faisal, who was the head of Saudi intelligence between 1977 and September 1, 2001, told Chulov.
"He was a very good child until he met some people who pretty much brainwashed him in his early 20s," his mother said. "I would always tell him to stay away from them, and he would never admit to me what he was doing, because he loved me so much."
Osama bin Laden's brother Ahmad said his mother "loved him so much and refuses to blame him. Instead, she blames those around him."
On how Osama bin Laden radicalized: "There are two Osama bin Ladens...One before the end of the Soviet occupation of Afghanistan, and one after it," the prince explained. "Before, he was very much an idealistic mujahid. He was not a fighter...He developed a more political attitude from 1990…He used to fax statements to everybody. He was very critical."
On why Osama bin Laden radicalized: "It was probably his feeling that he was not taken seriously by the government," the prince said.
Saudi intelligence knew something was going to happen before 9/11: Turki told Chulov, "in the summer of 2001, I took one of the warnings about something spectacular about to happen to the Americans, British, French and Arabs. We didn't know where, but we knew that something was being brewed."
Osama bin Laden's sister, Fatima al-Attas, was in Paris and did not attend the interview and opposed her mother interviewing.
Hamza, bin Laden's son, who the U.S. designated as a "global terrorist" last year, is thought to be in Afghanistan.
If Hassan could speak to Hamza, he would say: "God guide you. Think twice about what you are doing. Don't retake the steps of your father. You are entering horrible parts of your soul."
Go deeper