Trade battle with China spreads to U.S. gas exports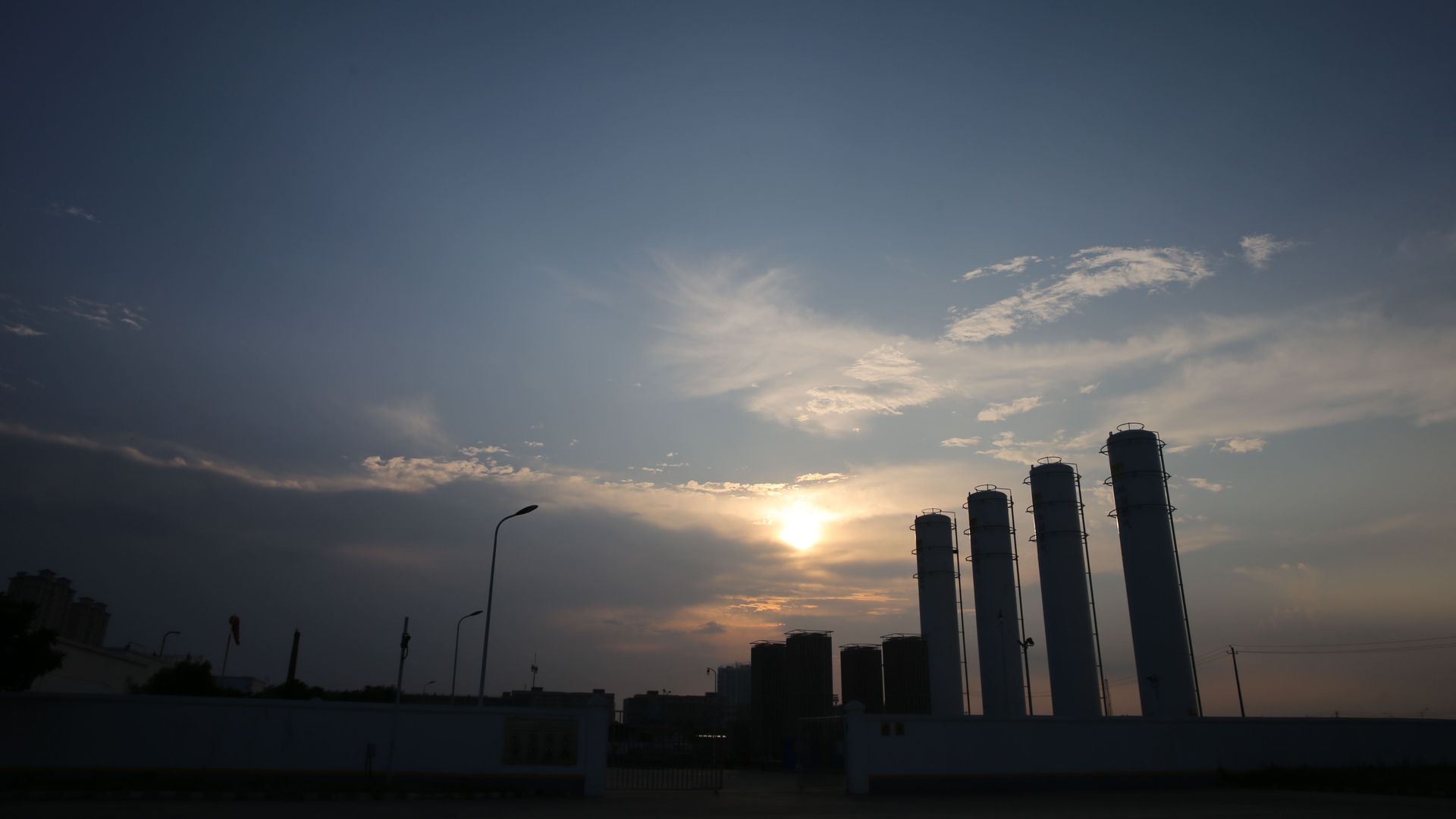 Liquified natural gas (LNG) is on the list of products targeted by planned retaliatory tariffs on $60 billion worth of U.S. goods announced by China on Friday morning, Reuters reports.
Why it matters: Hitting U.S. LNG exports is one of China's "last major weapons from its energy and commodities arsenal" in the escalating trade war with President Donald Trump, they report.
The big picture: China is an important destination for the expanding U.S. LNG industry. Last year it was the third-largest buyer of U.S. cargoes, according to the federal Energy Information Administration.
Companies like Cheniere Energy have been exploring opening additional terminals in China for shipment, Bloomberg reports; this development leaves "[b]illions of U.S. dollars" in question.
Other products included in China's planned tariffs are beef, coffee, some aircraft, and more.
Go deeper: China will soon be the world's largest natural gas importer.
Go deeper