Government wants ACLU to reunite deported families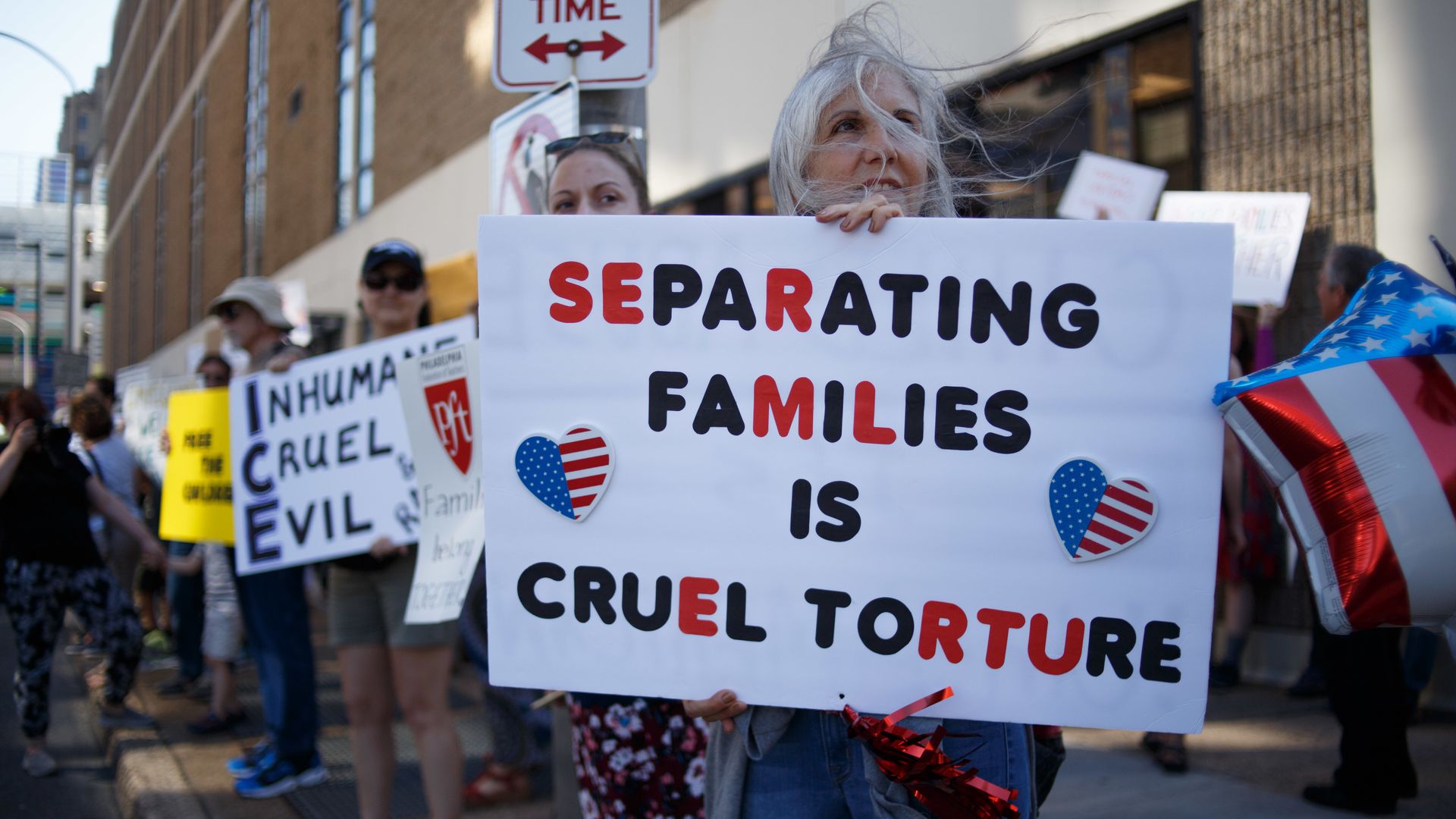 The Department of Justice asked the American Civil Liberties Union in a court filing Thursday to take on the responsibility of reuniting immigrant children with their missing parents that have already been deported, Politico's Ted Hesson reports.
Why it matters: The Trump administration has reunified 1,442 of the original 2,551 migrant children between the ages of 5 and 17 with their parents by the court-ordered deadline in late July. But there are still parents who have been deported back to their home countries without their children. As of the last update, DHS was unsure how many of the deported parents have been removed with their kids.
The details: The ACLU filed a class action lawsuit in March against the government's new policy of separating immigrant families. A senior administration told Politico the filing "simply asks the court to require the ACLU to determine the wishes of and fulfill their obligations to their clients, as they have repeatedly represented in court that they would."
At the Aspen Security Forum in July, DHS Kirstjen Nielsen talked about how parents were not deported without their children unless they signed off on leaving them behind.
ACLU responded in a tweet saying it is "eager to help locate these parents, but won't allow the president to pass the blame for the crisis he created."
Go deeper: Where the 2,600+ separated migrant children are now
Go deeper