Trump administration proposes big rollback of Obama fuel standards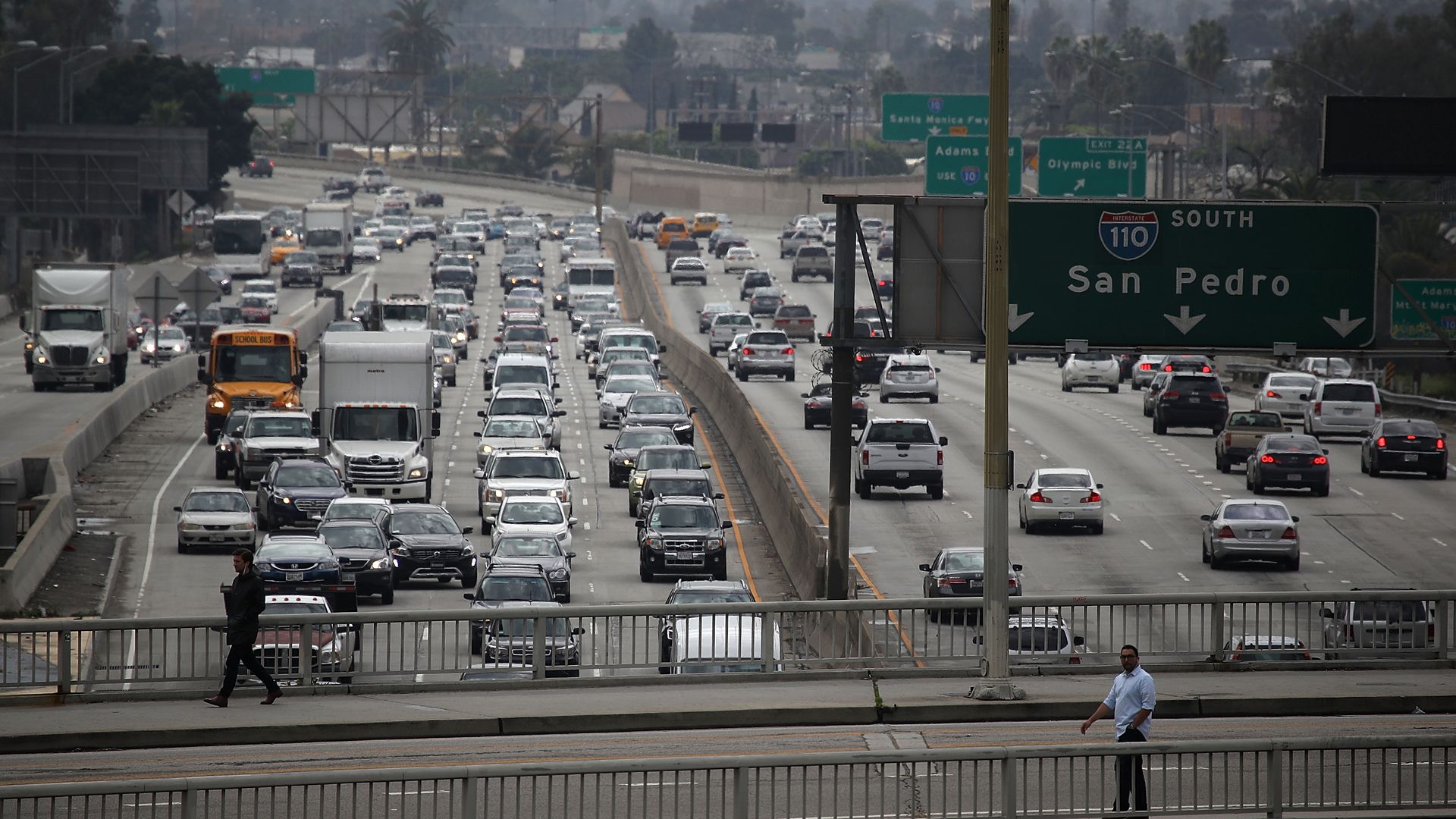 Federal fuel efficiency standards issued under President Obama are frozen under a proposal the Transportation Department and Environmental Protection Agency issued today.
Why it matters: These rules, which under Obama would have reached an average of 50 miles per gallon by 2025, were a big part of the former president's climate legacy, cutting carbon emissions and fuel use. The Trump administration is now asserting that the scaled back proposal will save both lives and money.
The details: The proposal includes a range of options, but the administration's preferred one is the most aggressive: Freezing the standards at 35 miles per gallon in 2020 for six years, instead of rising to 50 mpg. It would also revoke a federal waiver California has to issue tougher standards, which a dozen states also follow. The rollback goes further than what most automakers have said they want.
"More realistic standards can save lives while continuing to improve the environment. We value the public's input as we engage in this process in an open, transparent manner."
— Acting EPA Administrator Andrew Wheeler
The big picture: Early in Trump's administration, business urged him to slow down on deregulating, stressing that narrow regulation is better than none in a changing political climate. Today's announcement is one of the starkest signs that Trump is throwing that advice out the window — and inviting lawsuits and regulatory uncertainty.
What's next: The proposal goes through a public notice-and-comment period. The final version could be more moderate than the proposal.
Go deeper: Trump's stealth attack on Obama's legacy.
Go deeper