Lava from Kilauea eruption has added a mile to Hawaii's coastline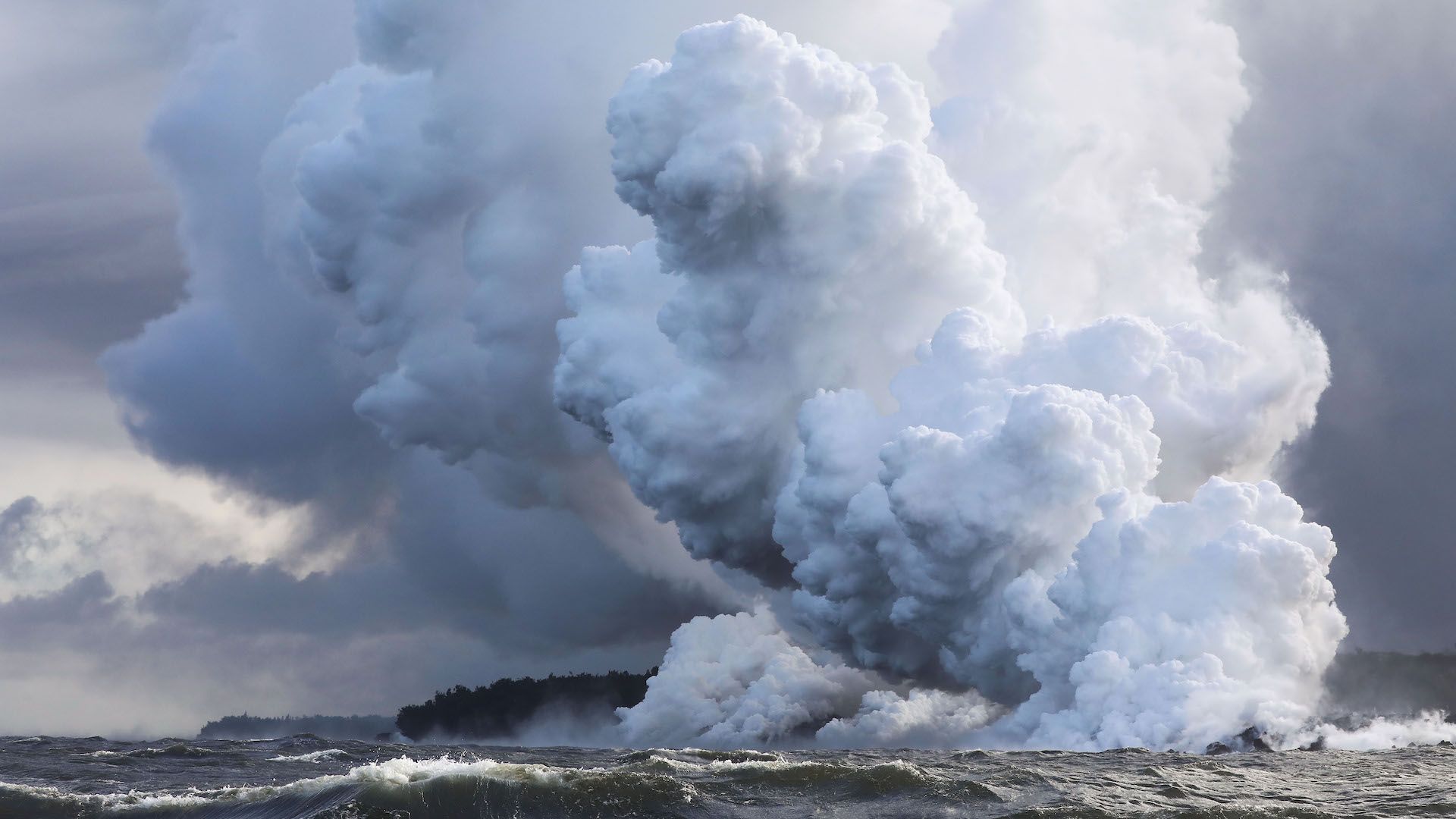 The Big Island is getting bigger, thanks to lava flowing into the ocean from the Kilauea volcano in Hawaii.
The big picture: U.S. Geological Survey (USGS) geologist Janet Babb told Axios that since May, eruptions have created a "lava delta" spanning 825 acres, with between 50 and 150 cubic meters of lava entering the ocean every second. The volcano has been erupting continuously since 1983, but the recent rate is unprecedented; until May, the land added by lava totaled just 500 acres.
Go deeper: In a new report on the landmass additions, the USGS explains that some lava deltas have a hard time solidifying and staying attached to land because there is a steep offshore slope. But this time, the area is far less steep, allowing the delta to expand and persist for longer.
Lava deltas are "notoriously unstable," Babb said, so the USGS puts out a new map every day as the terrain continues to change, and as topographic maps are updated (which happens less frequently) they will reflect the additions as well.
Go deeper