What we're reading: Have we missed our chance to save the planet?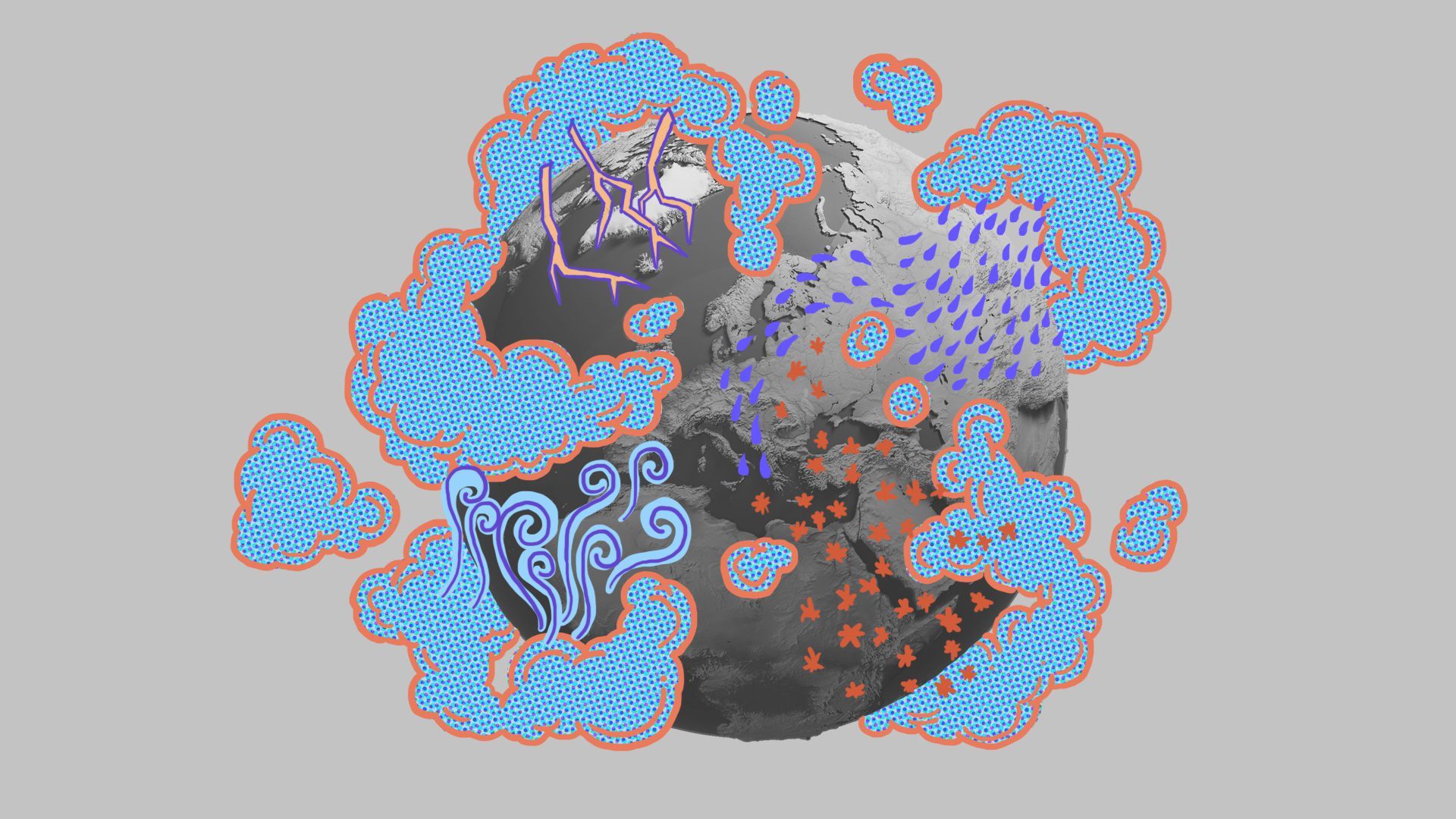 The New York Times dedicated their entire magazine this week to the subject of climate change; specifically, a single article on the decade when the scientific consensus on the subject solidified and humans failed to act.
Why it matters: It is rare to see media outlets dedicate substantial coverage to the Earth's rising temperature and the subsequent impacts, let alone a nearly book-length piece. But the magazine, online today, isn't being lauded unanimously.
What you need to know: At 30,000 words, this piece is long, and takes its time detailing narratives of those who've participated in the climate fight for decades. Journalist Nathaniel Rich focuses on the largely-ignored decade from 1979-1989, before the public became more aware of the science, and the energy industry mounted an organized disinformation campaign to emphasize scientific uncertainty.
Here are some of the most important takeaways:
"In the late 1970s, a small group of philosophers, economists and political scientists began to debate... whether a human solution to this human problem was even possible... They asked whether humankind, when presented with this particular existential crisis, was willing to prevent it. We worry about the future. But how much, exactly? The answer, as any economist could tell you, is very little."
"Even some of the nations that pushed hardest for climate policy have failed to honor their own commitments. When it comes to our own nation... the dominant narrative has concerned the efforts of the fossil-fuel industries to suppress science, confuse public knowledge and bribe politicians."
Six weeks after NASA scientist James Hansen's congressional testimony 30 years ago, the company that would become Exxon "prepared an internal strategy paper urging the company to "emphasize the uncertainty in scientific conclusions," a policy that was then accepted by the broader sector.
"More carbon has been released into the atmosphere since the final day of the Noordwijk Conference, Nov. 7, 1989, than in the entire history of civilization preceding it."
What the piece misses: The piece tells a relatively narrow story about a huge issue by focusing only on one decade. That's drawn criticism from some experts who say that faulting "human nature" excuses the multi-million dollar campaigns by fossil fuel companies and lobbyists that have focused on challenging climate science.
It also fails to acknowledge that public awareness of the issue, let alone support for action, was lacking during the period the story discusses.
In addition, the piece ignores some of the most important attempts to address the problem, from the Rio Earth Summit in 1992 to the Paris Climate Summit in 2015.
The article, however, argues that: "There can be no understanding of our current and future predicament without understanding why we failed to solve this problem when we had the chance."
Go deeper:
Go deeper