Tesla's storm before the storm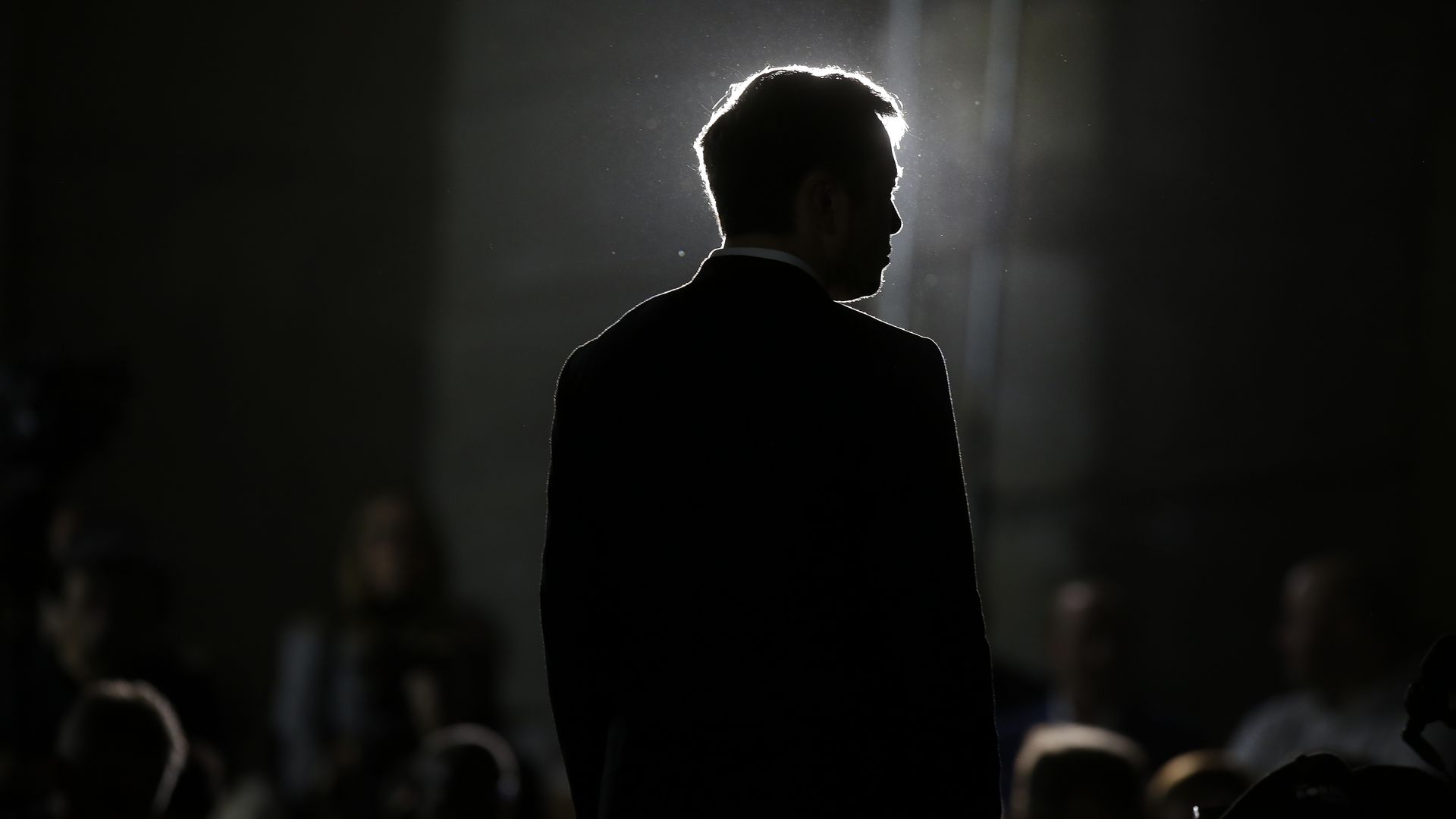 Tesla will report its second quarter earnings after markets close late this afternoon, followed by co-founder and CEO Elon Musk's call with analysts.
Why it matters: There are lots of reasons to look closely at the company's health right now.
The growth in electric vehicle deployment in the U.S. still can't be untethered from the future of Tesla. Yes, the company has stumbled lately, but has done more than any other to make EVs cool.
Tesla is under an intense glare, thanks in part to Musk's vow that the company will be profitable during the second half of this year.
The company posted a $710 million loss last quarter, its worst ever, so the April–June financials are an important milestone.
The big picture: This is a high-stakes moment for the company, but expectations will be even higher in three months, thanks to Musk's forecast about turning a profit.
What we're watching today:
1. Earnings report: Of course, we'll check whether the losses are better or worse than forecasts. According to Zacks, revenues are expected to hit $3.79 billion with losses of $2.71 per share..
2. Model 3 status. Tesla achieved its goal of making 5,000 per week at the very end of last quarter.
Analysts will be looking for info on production since then and whether it's sustainable. In early July, the company said it planned to be producing 6,000 Model 3s per week by the end of August.
A related topic is how the company will roll out the long-promised $35,000 base model of the car. What's available now is far more expensive.
3. Expansion plans: The Wall Street Journal reported this week that officials in Germany and the Netherlands reached out to Tesla about building its first European factory there.
Analysts may also seek more information on plans announced July 10 for a Chinese factory.
Of note: More details on Tesla's China plans emerged Wednesday via Bloomberg.
4. Tone: Musk's behavior has been erratic in recent months, most notably accusing a British cave diver involved in the rescue of trapped boys in Thailand of being a "pedo guy." Musk later apologized.
What they're saying: Barclays' Brian Johnson, a veteran Tesla watcher, offered several more questions in a note Tuesday (albeit ones he's not terribly confident the company will answer today), including:
How many cars are in holding lots and how many of those have firm customer orders.
What does Tesla's board think of Musk's aggressive Twitter habits.
How Tesla is staffing the Model 3 ramp up and accounting for those personnel.
How Tesla will finance its European and Chinese factory plans.
Go deeper