Startup raises $70 million to make avocados last longer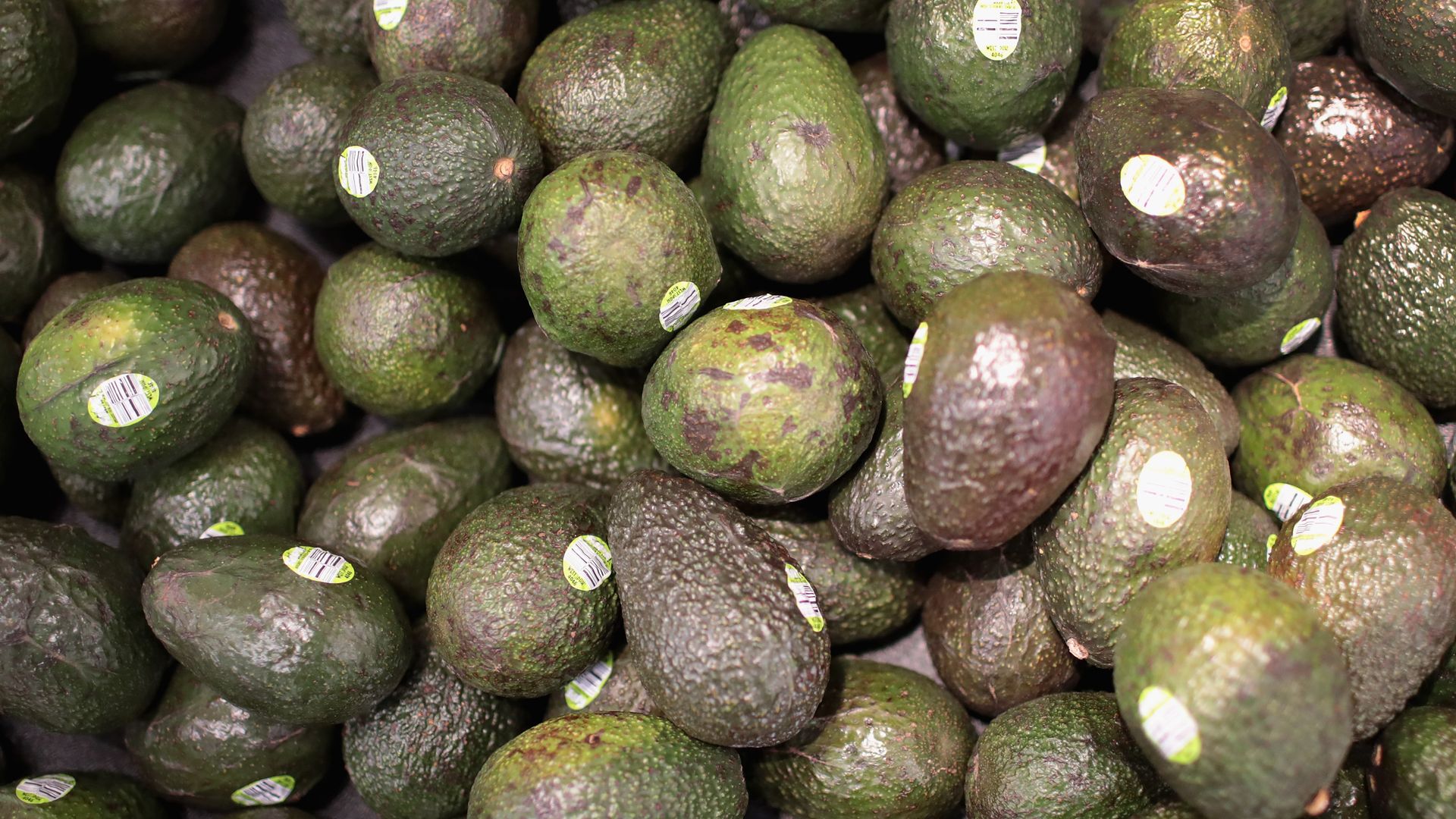 Apeel Sciences, a Santa Barbara, Calif.-based developer of food-based coatings to extend produce freshness, raised $70 million in Series C funding.
Why it's a big deal: Because food waste costs an estimated $2.6 trillion per year, much of which is because of spoilage. This includes around $18 billion in annual losses for food retailers, which Apeel believes it can not only stem but reverse — claiming that its early tests on avocados have resulted in consumers buying more product.
Viking Global Investors led the round, and was joined by return backers Andreessen Horowitz, Upfront Ventures and S2G Ventures.
As part of the deal, ex-Whole Foods co-CEO Walter Robb joined the Apeel board. He's being viewed more as a grocery expert than as a foot-in-the-door with Whole Foods.
Bottom line: Apeel CEO James Rogers tells Axios that the idea is to basically build a "little micro-climate" for individual pieces of produce, slowing down the rate liquid escapes and oxygen enters. The company applies the product-specific coatings itself for large suppliers, but has a self-serve option for smaller growers, including an organic micro-greens farm in Santa Barbara that was its first customer.
Go deeper