A new Democratic cap-and-trade bill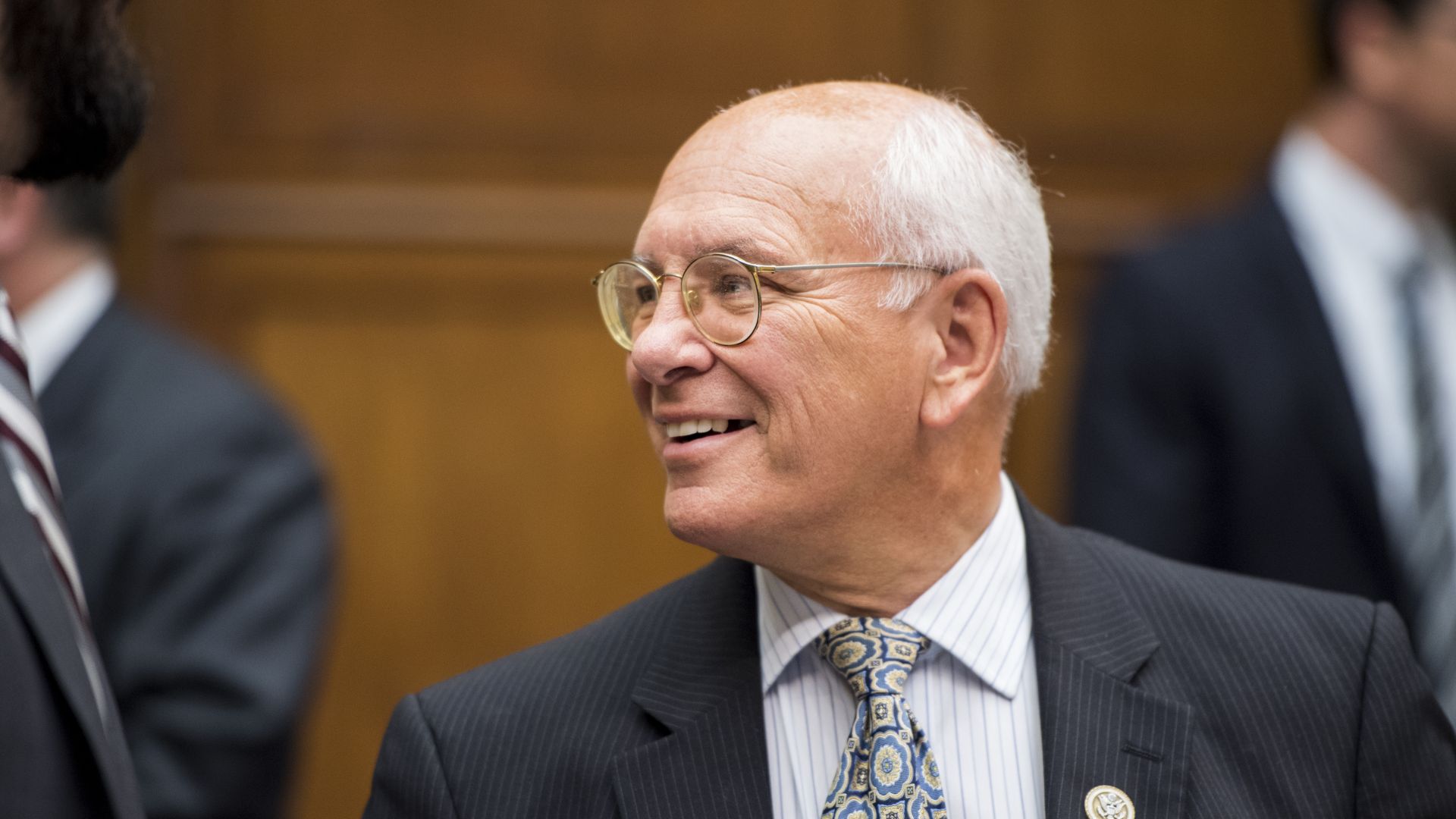 Democratic Rep. Paul Tonko of New York is working on a cap-and-trade bill to cut greenhouse gas emissions, Axios has learned. Tonko's measure is the third comprehensive climate-change measure to surface in the last couple of weeks in the House.
The bottom line: These bills are very unlikely to get broad support any time soon, and they offer competing ways to address climate change. But the mere introduction indicates a thawing of sorts after a decade of mostly dormant policy in this space on Capitol Hill.
Tonko is the top Democrat on the environment panel of the powerful Energy and Commerce Committee, which has primary jurisdiction over the topic.
The other two bills: a formerly introduced carbon tax bill by GOP Rep. Carlos Curbelo of Florida, and another carbon-pricing bill that Rep. Ted Deutch, a Democrat also from Florida, is working on with other Republicans, Deutch told Axios last week.
One level deeper: Second-quarter lobbying filings by Shell and BP reflect their engagement on these bills, particularly the Curbelo and Tonko measures.
Tonko's office confirmed he's working on the bill and is soliciting input from stakeholders including companies, but a spokesman didn't provide details. His bill creates a cap-and-trade system where companies buy and sell credits of carbon while staying below an overall emissions limit.
Curbelo met with oil companies and other stakeholders before he introduced his

bill last week

, which would likely prompt increased disclosure on the matter in federally required filings. A BP spokesman confirmed that company's participation.
"Our advocacy has always been to educate, trying to build support for a federal carbon price ... It feels like there's a breeze, a slight breeze, and I don't know if it ever becomes a wind. Depends on what happens in the fall."
— Industry official involved in the debate
What's next: While not about climate change, the midterm elections could have a big impact on whether the issue gets closer to the front-burner next Congress if Democrats win control of the House.
Go deeper