A closer look at the Trump-EU natural gas plan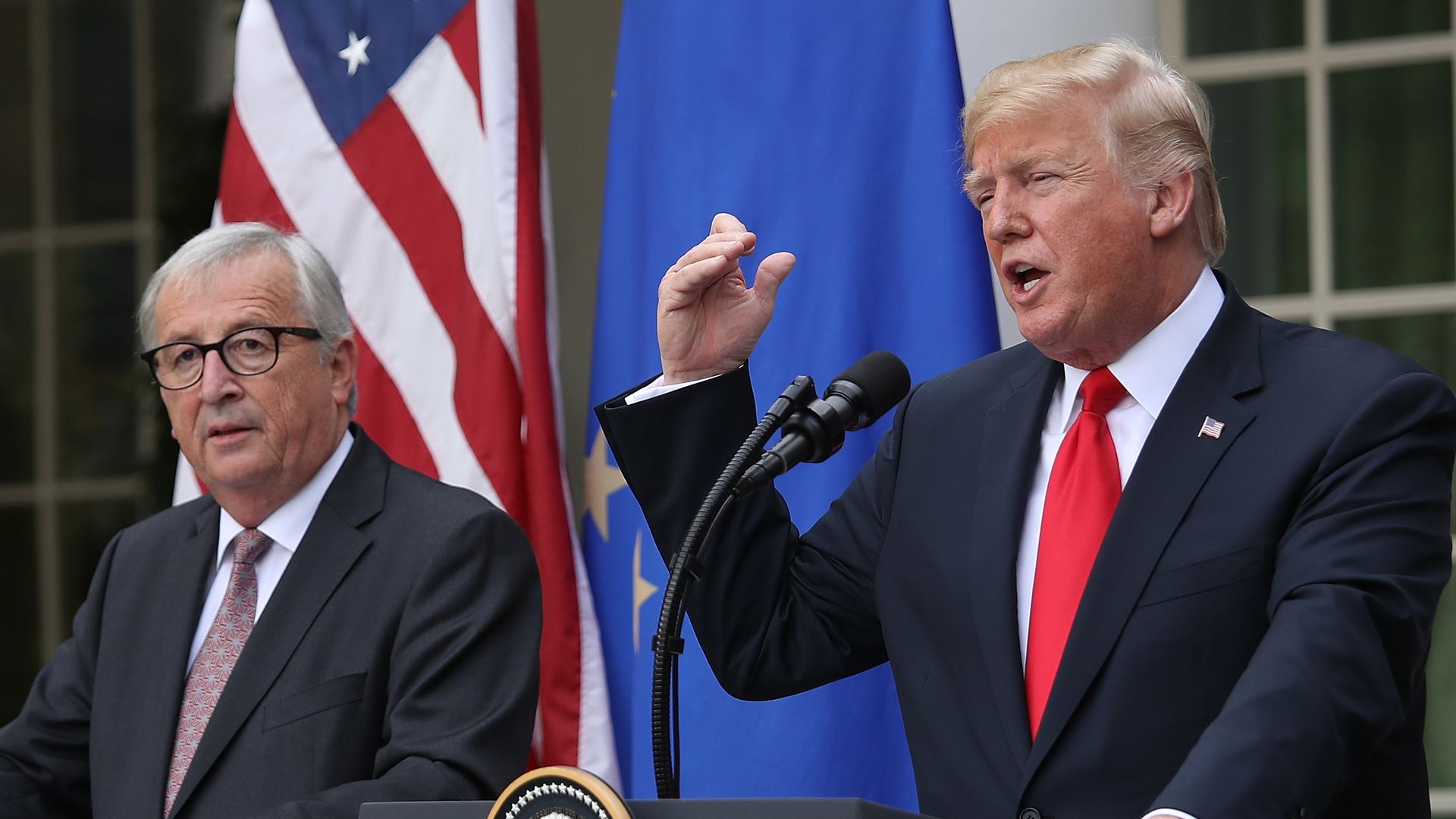 A new post at UPenn's Kleinman Center for Energy Policy breaks down the deal between the White House and European Commission President Jean-Claude Juncker that's aimed at bolstering U.S. liquefied natural gas exports to Europe.
Why it matters: In recent weeks, Trump has talked up the possibility of expanding gas shipments to Europe, but a number of analysts have cautioned that Europe is unlikely to absorb huge amounts of U.S. LNG.
The big picture: Anna Mikulska's analysis nicely explains the reasons why "neither person making the promises has much influence on fulfilling them," although there are ways to encourage it.
Companies, not the U.S. government, dictate the export destinations of U.S. cargoes.
The cost advantage of piped Russian gas and new Russian pipelines including Nord Stream 2.
"The EU cannot force its members to import U.S. LNG, but it can motivate or make it possible through investment in and financing of LNG infrastructure."
It's not even clear that building more LNG import facilities would bring U.S. shipments, thanks to closer LNG suppliers.
U.S. companies are doing lots of business with Asia, partly due to attractive prices the LNG fetches there.
Yes, but: The prospect of more U.S. exports still has important strategic and commercial implications for Europe and its dependence on Russian gas. Mikulska, who is also affiliated with Rice University's Baker Institute for Public Policy, writes:
"Strategically placed ... new terminals could impact Russian pipeline gas deliveries — if not in volume, then at least in price — while dulling the geopolitical benefits Russia is deriving from its dominant supplier position."
Go deeper