Nepal's ancient treasures fetch millions on black market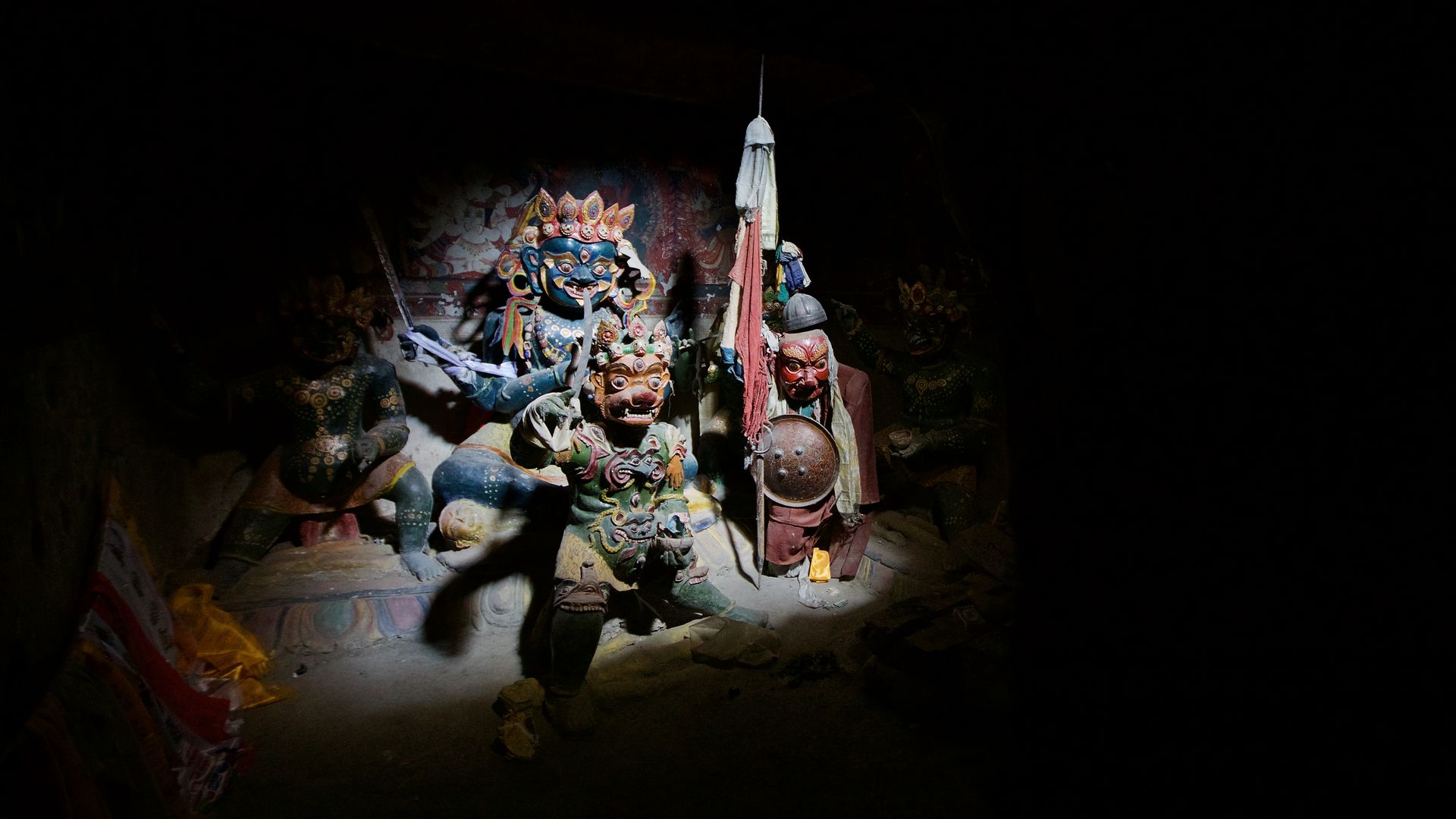 About 80% of Nepal's religious artifacts are believed to have been stolen and sold abroad, with plundered ancient statues fetching millions on the black market.
Behind the scenes: An Al Jazeera investigation led to police raids on antiquities shops in Kathmandu, where ancient treasures were on sale. Police announced in a subsequent press conference that of the many artifacts sold illegally, "some made it to the USA, and some of those to museums."
One museum under investigation, police told Al Jazeera, is the Rubin Museum in New York. The Rubin Museum told Al Jazeera they have never knowingly acquired objects that have been illicitly traded, smuggled or stolen and have strong guidelines against it.
Why it matters…
"We're suffering cultural heritage loss at an alarming rate," Tashi Bista, who has spent the last decade studying the region's religious icons and fighting to protect them, told Al Jazeera. "Because items that are such a big part of our living heritage have such a large market value, it somehow fuels the happening of such things."
"The more ancient the things are in religious places of worship, the more stories and histories and tales of their worship have been passed down for generations," Bista adds. "And when it's gone, of course the faith is also gone."
Go deeper: Watch the full report from Al Jazeera's 101 East.
Go deeper