NBA signs sports betting deal with MGM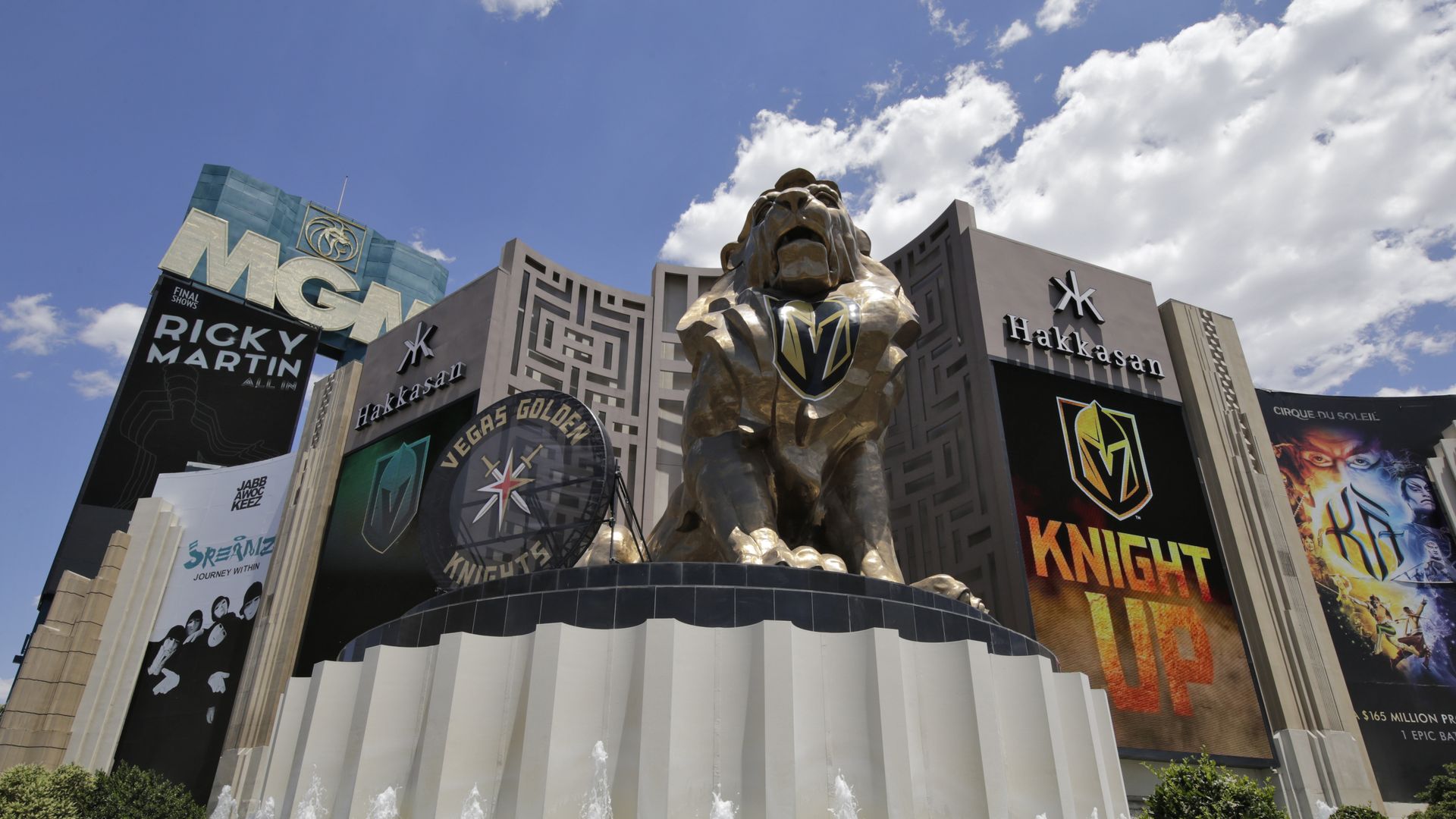 The National Basketball Association has signed a sports betting sponsorship deal with MGM Resorts that could be worth up to $25 million, reports ESPN.
Why it matters: This is the first such agreement struck by a major pro sports league and a casino since the Supreme Court legalized sports betting in May.
It allows MGM to use league highlights, names, logos and its direct data feed for live betting with the NBA and WNBA. MGM will soon launch a mobile sports betting app and the league's properties will appear on the app, ESPN reports.
The NBA has been open to sports betting since 2014, but maintained that it deserved a piece of the pie for the content it provides. The league initially lobbied for integrity fee legislation that would deliver a cut of less than 1% of total bets made to the NBA.
It's unclear whether integrity fees are included in the three-year MGM contract, but the league is being similarly compensated. The American Gaming Association praised the compromise, saying such payments should be negotiated via contracts rather than mandated by legislators:
"We anticipate this is the first of many to come."
— Sara Slane, Senior Vice President of Public Affairs at AGA
Go deeper