DHS Secretary: Cyber threats now greater than physical threats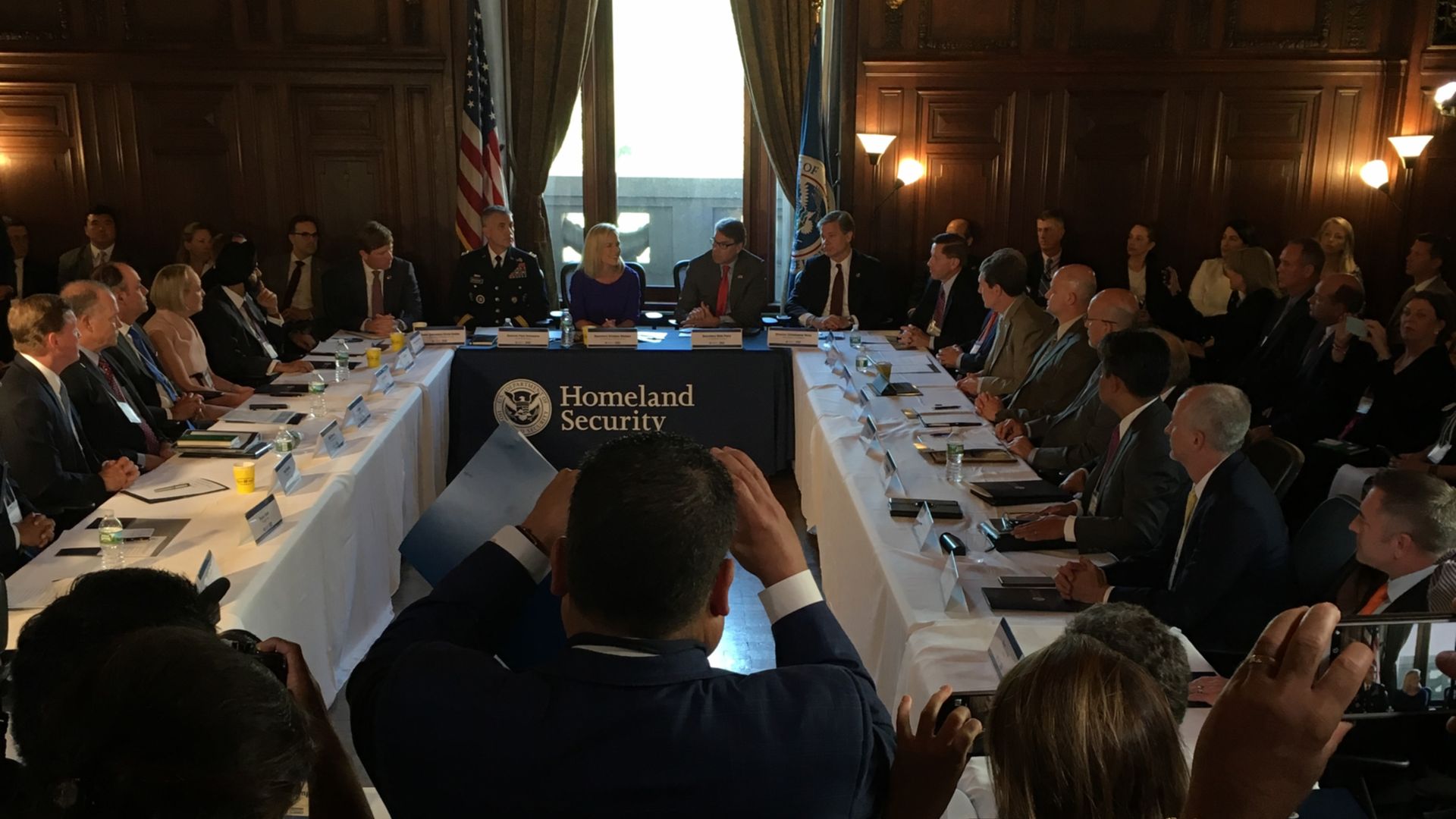 Cyber threats now represent a greater threat to the United States than physical threats, said Homeland Security Secretary Kirstjen Nielsen at Tuesday's DHS Cybersecurity Summit in New York.
Cyberattacks now exceed the danger of physical attacks. ... This has forced us to rethink homeland security.
— Kirstjen Nielsen
The details: The summit also included a host of newly announced initiatives, headlined by a National Risk Management Center, set to be a single point of contact for businesses to take advantage of the government's cybersecurity resources. "I still hear about people calling 911 when they think they are under cyber attack," joked Nielsen.
Go deeper