Second Democratic senator reveals targeting by hackers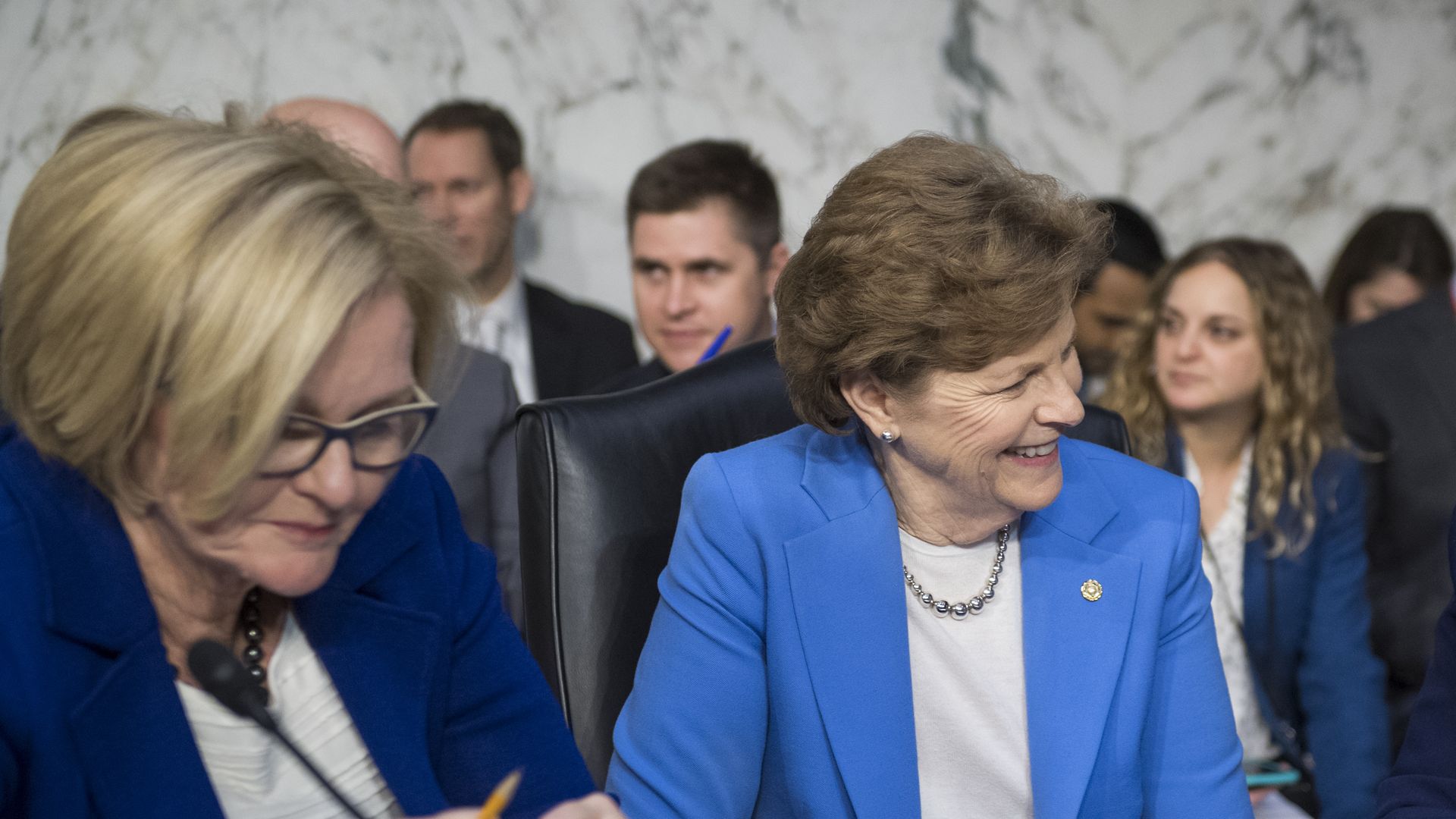 Democratic Sen. Jeanne Shaheen said her team has been the target of hacking campaigns in recent months, at least one of which she has referred to the authorities, she revealed while speaking on CBS News' Face The Nation Sunday.
Why it matters: Democratic Sen. Claire McCaskill, who is running for reelection this year, was targeted by hacking attempts last August. Both senators' teams have experienced spear phishing attempts.
The big picture: Sen. Shaheen said that attacks like this are "widespread" against politicians of both parties.
What happened:
Sen. Shaheen's staff received a phone call last November from someone purporting to be calling from Latvia trying to set up a call to discuss Russian sanctions, according to The Daily Beast. When her staff tried confirming the identity of the caller with the Latvian embassy, they assessed it was a hoax and her staff alerted authorities. It was not immediately clear if the attacks against Shaheen's team were successful. Sen. Shaheen is not up for reelection this year.
Sen. McCaskill's staff received emails that prompted them to click on links that led to illegitimate websites asking for their credentials. Sen. McCaskill said the hacking was not successful.
Go deeper