Displaced Iraqis find nothing to return to after ISIS defeat
BAGHDAD — Of the 2 million Iraqis forced to flee their homes since 2014, as military operations and ISIS attacks escalated, many now find they have nothing to go back to.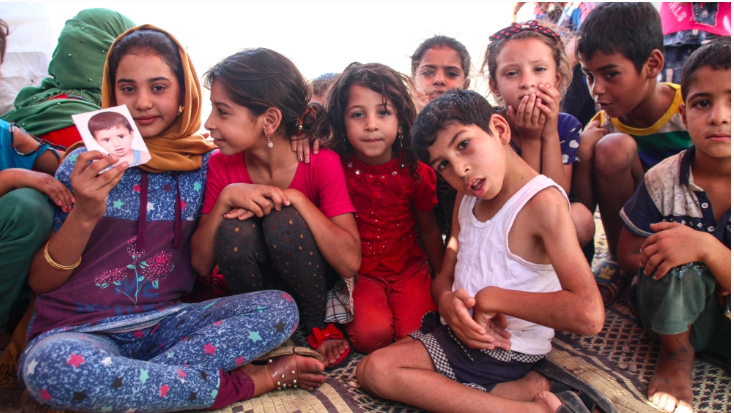 Why it matters: Following the victory over ISIS last year, families in camps like al-Khadra near Baghdad, home to about 100 internally displaced Iraqis, were expected to go home. But the devastation, poverty and a lack of services in the recaptured areas forced many to choose the lesser of two evils and stay in the camp.
"I visited my home three months ago, but everything was destroyed," says Hend Ali of Anbar province. "The walls and windows are gone. The foundations [of the house] are gone. It's just part of the roof that remains."
"I came back to the camp because there was nothing [in Anbar]," she says. "No water, no electricity, and no work. … If there were basic services, we'd return from tomorrow, even if it means that we sustain ourselves by eating grass."
Dalya Ali, a 31-year-old mother of five, says: "I went back to Fallujah a few months ago. I was forced to live in a tent for three months because everything is gone. It was too much to bear with no water and no place to live, so I came back."
The bottom line: For the Iraqi government, the challenging situation for internally displaced persons will not be resolved until the recaptured areas are rebuilt. Yet, this is a mammoth task, one that is tied to Baghdad receiving more support from the international community. "With so many crises in the region, funds from regional and international donors have shrunk," says Sattar Nawroz, a spokesperson for the migration and displacement ministry.
Go deeper: Read the full report on Al Jazeera.
Go deeper