BP posts $2.8B profits, up 4x from last year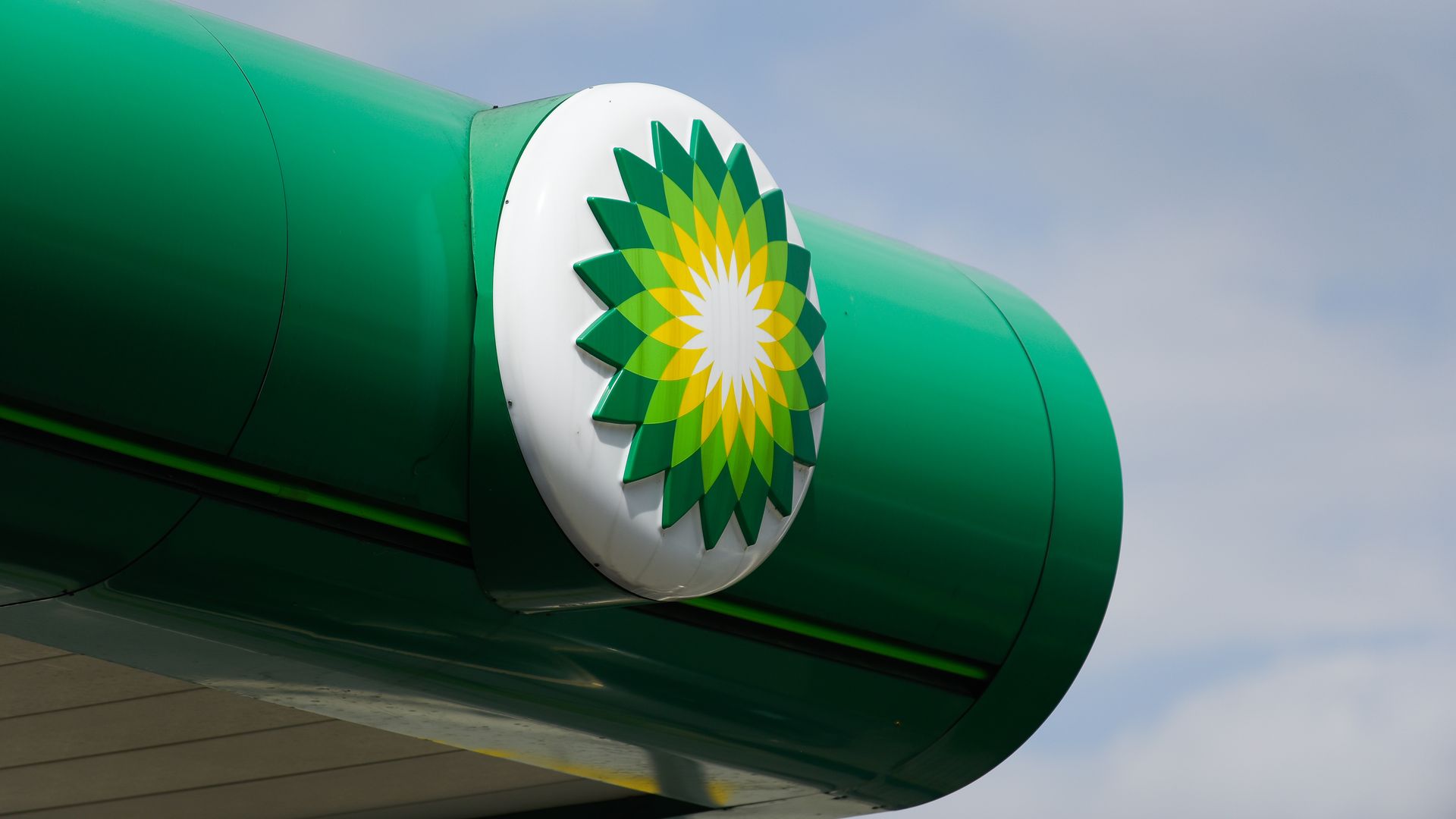 BP posted a $2.8 billion second-quarter profit Tuesday, beating analyst expectations with a tally that's roughly four times higher than the same period a year earlier.
Why it matters: It's a bright spot for BP during an earnings season in which some other super-majors — notably Exxon — have posted profits that fell short of forecasts despite strong oil prices.
BP said its oil-and-gas production was 3.6 million barrels per day of oil-equivalent, and the company has started projects in Azerbaijan, Russia and Egypt.
The big picture: "The numbers bear out BP's ambitious plan to regain its position among the elite tier of big energy companies following its fatal blowout in the Gulf of Mexico eight years ago," per the Wall Street Journal.
Brian Gilvary, the company's chief financial officer, told analysts on a call Tuesday morning that the company has already paid 80% of this year's planned settlement payments related to the 2010 Gulf catastrophe.
More broadly, he said the company is in the "litigation tail" from the disaster, although payments will continue.
What's next: CEO Bob Dudley said that looking forward, the company is planning for oil prices in the $50–$65 per barrel range, which he also discussed in this CNBC interview.
"That's how we're going to plan the company, we're not going to get ahead of ourselves, we're going to keep the capital discipline," he told the network.
Electric vehicles strategy: Dudley also used the quarterly analysts' call to promote the company's recent moves in the electric vehicle charging space —  purchase of the EV charging network Chargemaster and investment in the battery tech company StoreDot.
Dudley called EVs "not a threat, but an opportunity for BP."
"We are well positioned to become both the leading fuel provider for both conventional and electric vehicles," he said Tuesday.
Flashback: BP announced last week that it's making a major push in the U.S. shale patch with the $10.5 billion acquisition of BHP Billiton assets, notably oil-rich acreage in the Permian and Eagle Ford basins.
Go deeper: Reuters breaks down the numbers here.
Go deeper