What to know about Zimbabwe's landmark election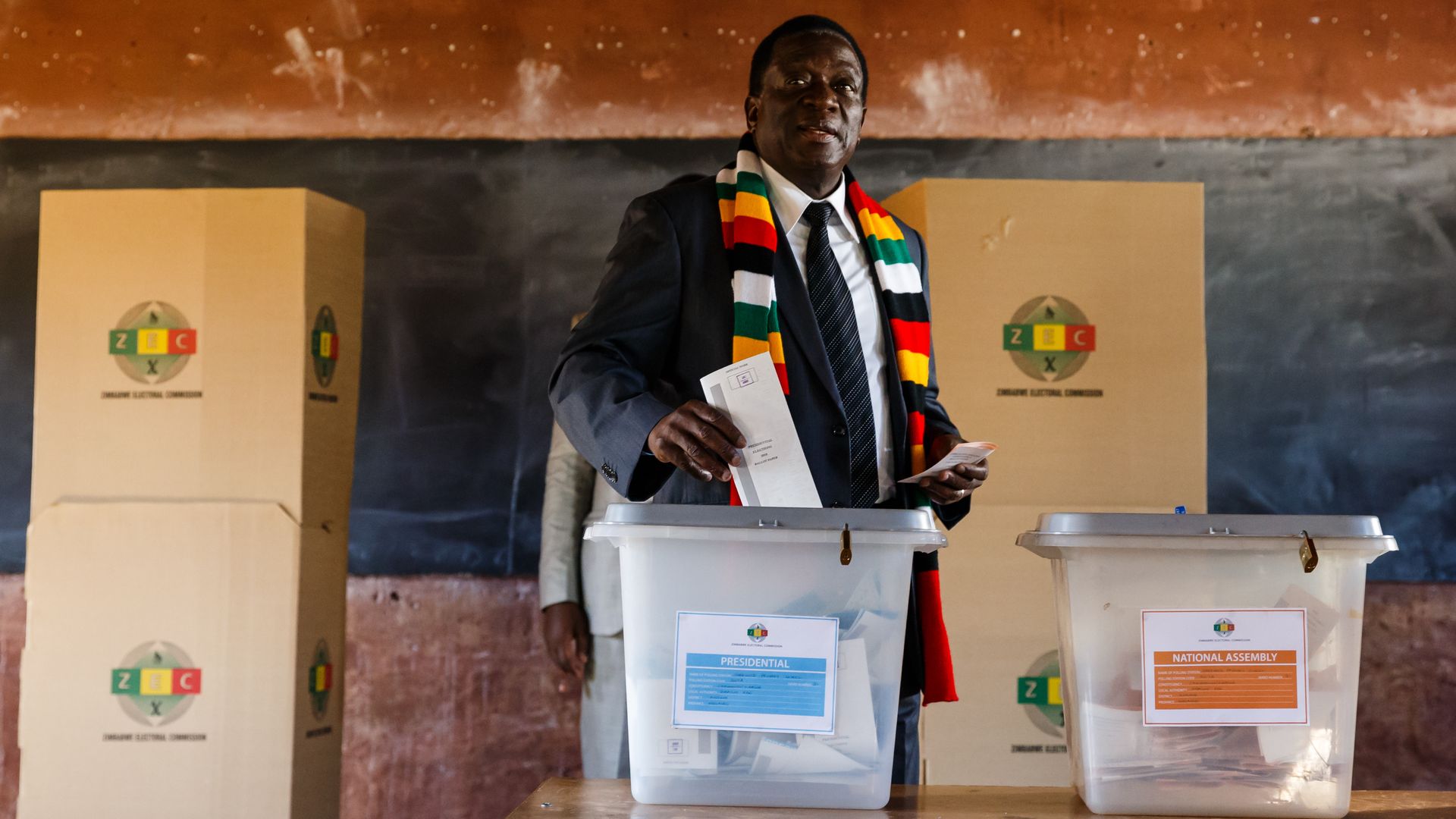 Millions of Zimbabweans are voting today in the first election since 1980 without former president Robert Mugabe on the ballot.
Emmerson Mnangagwa, Mugabe's former vice-president whose nickname is "the crocodile", is now president and the ruling ZANU-PF party's presidential candidate. Mnangagwa and Nelson Chamisa, head of the Movement for Democratic Change Alliance, are widely seen as the top challengers.
The big picture...
There are 23 candidates vying for the presidency, while 55 parties are running in parliamentary elections. 
Campaigning has been relatively peaceful but security concerns were raised after an

explosion struck

an election rally by the ruling ZANU-PF party in the second city of Bulawayo, killing at least two people and wounding dozens.
Unlike previous votes, election observers from the European Union and the Commonwealth group have been allowed into Zimbabwe this time.
The front-runners...
A presidential candidate must receive more than 50 percent of the vote in the first round to secure an outright victory. The latest polls show a close race between 75-year-old Mnangagwa and 40-year-old Chamisa, making a runoff on September 8 likely.
The MDC Alliance has accused the country's electoral commission of favouring the ZANU-PF in its design of the two-column ballot. Mnangagwa appears at the top of the second column while Chamisa appears second on the first column.
Mugabe broke with the party he led for three decades yesterday, saying that he "cannot vote for those who have tormented me."
The top issue...
The issues of the economy and job creation have topped political debate in the lead-up to the vote, with all presidential hopefuls promising to fix the country's financial situation, which has been in meltdown for the past two decades.
At least 60 percent of the 5.6 million registered voters are under the age of 40, and experts expect this to play a key role in the closely contested election.
Go deeper