Tech's diversity crisis: 40% of VCs went to Harvard or Stanford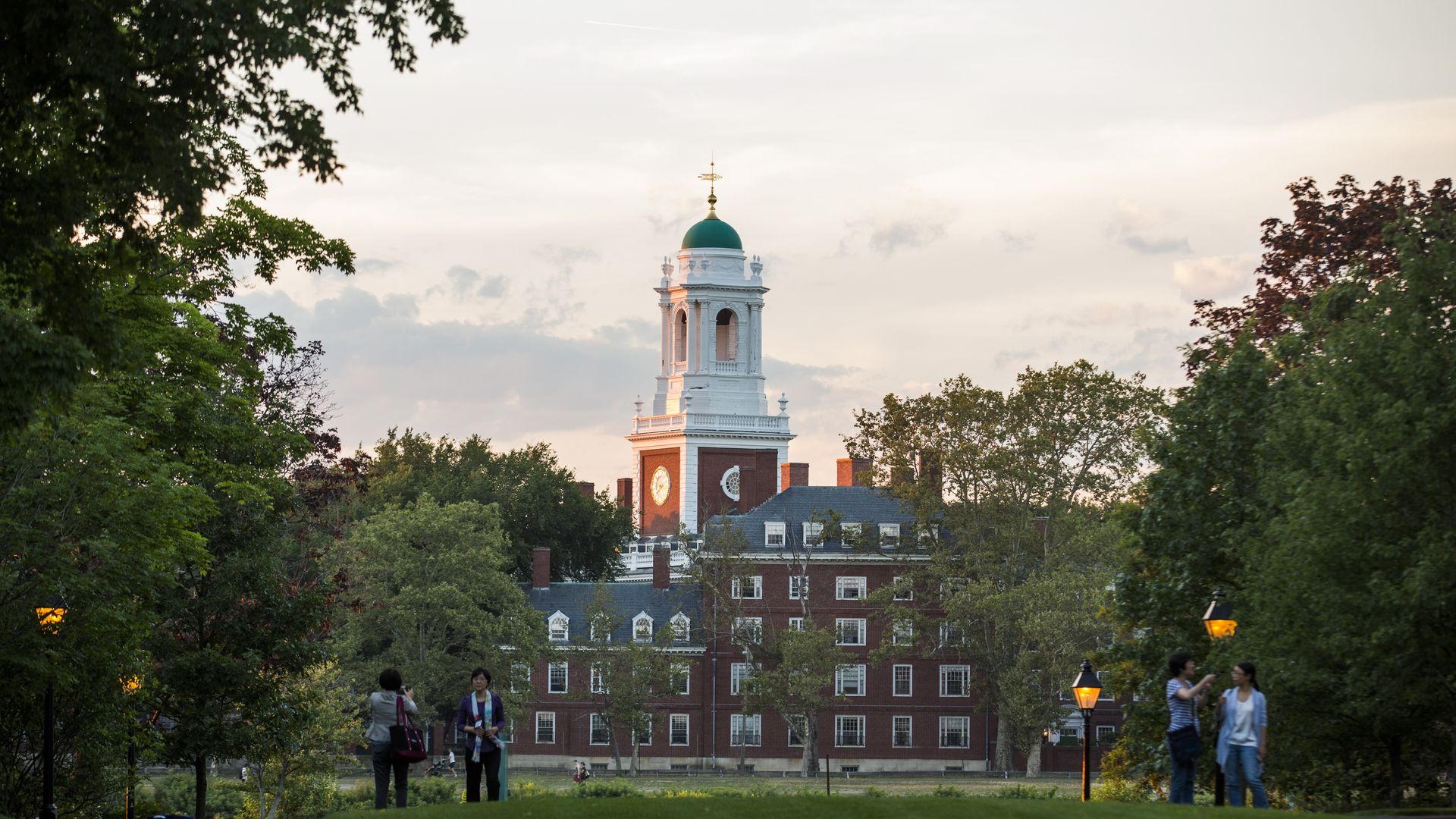 It is no secret that venture capital is homogeneous when it comes to gender and race. But now there's new data on the industry's lack of diversity, including a previously-unstudied metric: educational background.
The big picture: It comes via Richard Kerby, one of Silicon Valley's few black VCs, who first analyzed venture's racial breakdown in 2016. Kerby also found that, among his sample of around 1,500 VCs, a whopping 40% went to either Harvard or Stanford.
By the numbers:
He finds that the percentage of white VCs has fallen from 74% to 70%.
Asian representation climbed from 23% to 26%.
Black representation up slightly from 2% to 3% (black females created the difference, as they were at 0% last time around).
Hispanics remain stuck at just 1%.
Women still only make up 18% of VC professionals, up from 11%.
As for why it matters, I'm going to let Kerby take it from here:
"The bar to create a more diverse industry is difficult when one looks for folks that most resemble themselves; and while talent is evenly distributed, unfortunately, opportunity is not. When you couple the lack of gender and racial diversity with the lack of educational institution diversity, you not only end up with teams that look similar, but you also end up with teams that think in a similar fashion. Not only is our industry lacking in gender and racial balance, but we also suffer from a lack of cognitive diversity. This insularity of the venture ecosystem has ripple effects throughout the tech industry.... If we want to have more successes in the venture and broader tech ecosystems, diversity in all fashions (racial, gender, cognitive) needs to be a part of what drives us forward."
Go deeper:
Go deeper