Protests and questions over murder of Ethiopian engineer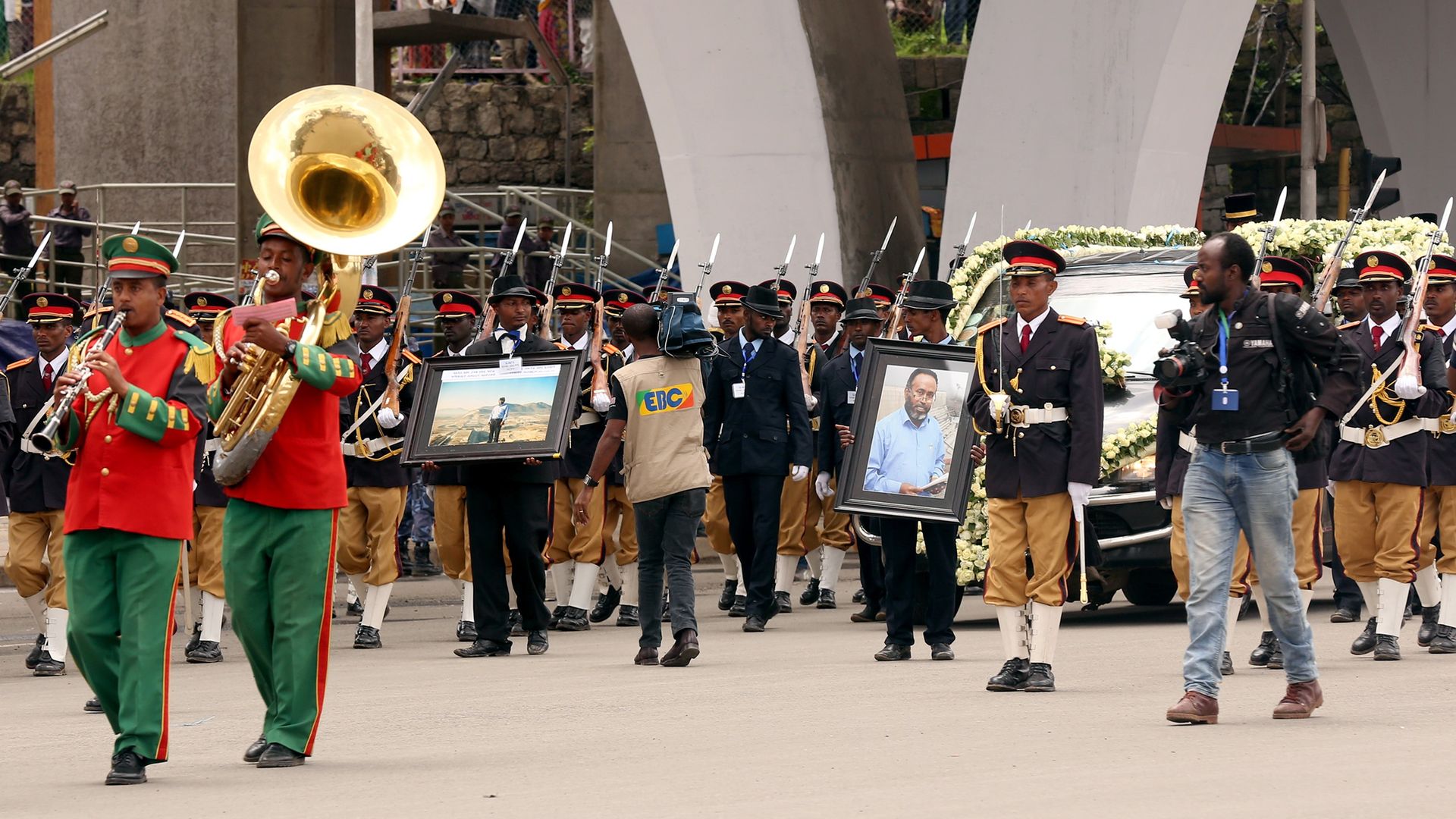 Thousands gathered yesterday in Ethiopia's capital, some dodging tear gas canisters from police trying to control the unruly scene, to pay their last respects to a man considered by many to be a national hero.
What's happening: Engineer Simegnew Bekele was found murdered Thursday in an SUV parked near the bustling center of Addis Ababa. Demonstrators have demanded an explanation as to who killed him, and why.
Bekele was overseeing the construction of the Grand Renaissance Dam on the Nile river. The dam will be Africa's largest hydroelectric power plant when completed and is the centerpiece of an infrastructure-led push to modernize the impoverished East African country's economy.
It is also controversial, particularly in Egypt, which fears the flow of the Nile will be disrupted. In Ethiopia, though, the project and its chief engineer had become symbols of national pride. It's not yet clear whether Bekele's murder is linked to the dam project.
Go deeper