Venezuela's manmade economic crisis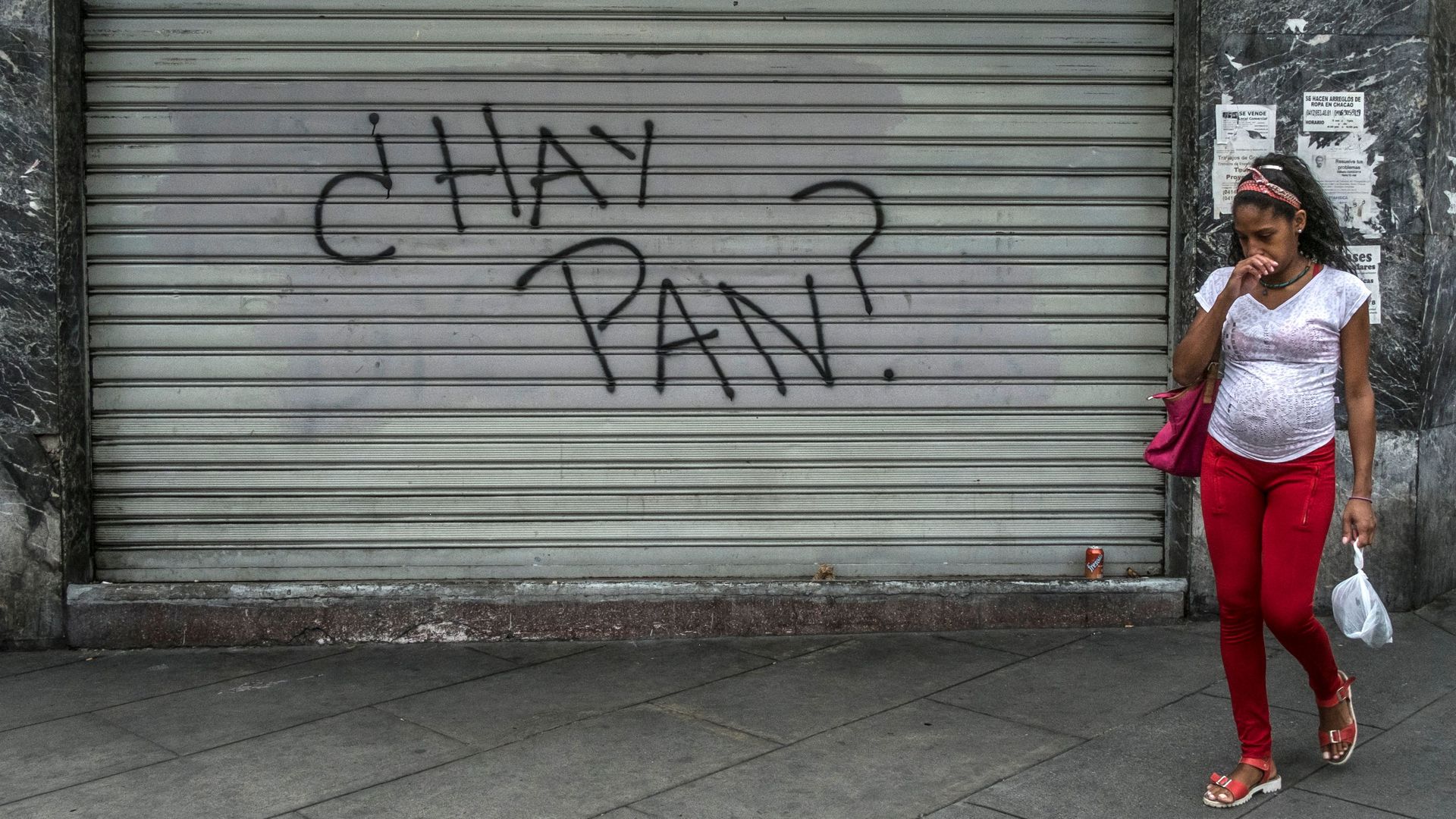 Inflation in Venezuela will reach a stratospheric 1,000,000% by year's end and the economy will shrink by 18% this year, the IMF projected last week. That rivals economic calamities like Germany's in 1923 or Zimbabwe's in the late 2000s, according to the IMF's Alejandro Werner.
The backstory: Formerly one of the richest countries in the Americas, sitting on perhaps the world's largest oil reserves, Venezuela hasn't been crippled by war or natural disasters — the catastrophe is manmade, Foreign Policy's Keith Johnson writes:
Then: "In the early 1960s, Venezuela produced more than 10% of the world's crude and had a per capita GDP many times bigger than that of its neighbors Brazil and Colombia — and not far behind that of the U.S."
Now: "The same state that, six decades ago, dreamed up the idea of a cartel of oil exporters (OPEC) now must import petroleum to meet its needs. … Venezuela's murder rate, meanwhile, now surpasses that of Honduras and El Salvador. ... Blackouts are a near-daily occurrence, and many people live without running water. According to media reports, schoolchildren and oil workers have begun passing out from hunger, and sick Venezuelans have scoured veterinary offices for medicine."
Why: The nationalization of the oil industry in 1976, Hugo Chavez's subsequent hollowing out of the state oil firm and raiding of its coffers to fund social programs in the 2000s, and Venezuela's near-total dependence on oil left it with few options when prices tanked beginning in 2014, Johnson writes.
What to watch: The crash came under the disastrous leadership of Nicolás Maduro, who has managed to make a bad situation much worse. Millions of Venezuelans have already fled the country, and there's no end in sight.
Go deeper